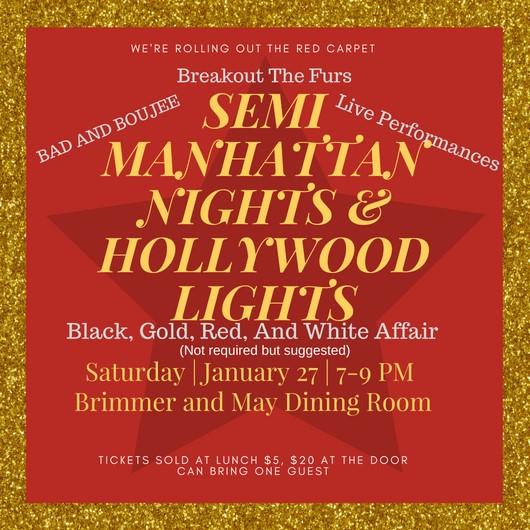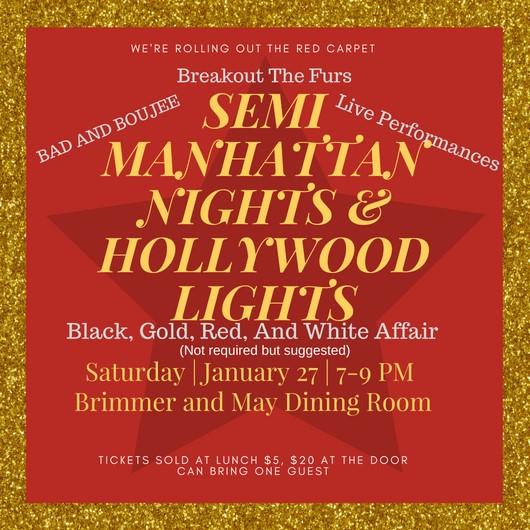 The Upper School Senate is preparing to kick off the semi-formal dance, "Manhattan Nights and Hollywood Lights," set for tomorrow from 7-9 p.m.
Tickets are $5 if you make your purchase before the end of School today, or $20 at the door.
"I'm trying to get a 'boujee' type of sense for semi. We've got live performances, a nice DJ, and some great food. We've got atmosphere. We've got entertainment. I want people to bring the furs, you know. Come in a Cadillac if you can. We're just trying to make this really over the top."
– Senate President Stone McLaren '18
The semi will be the first to be held in the new cafeteria, which will offer more room for dancing and decorations.
Michelle Levinger '19 said, "I can't wait to get to be in the new space and see how we make use of it!"