An Eagles Fan Walks Amongst Us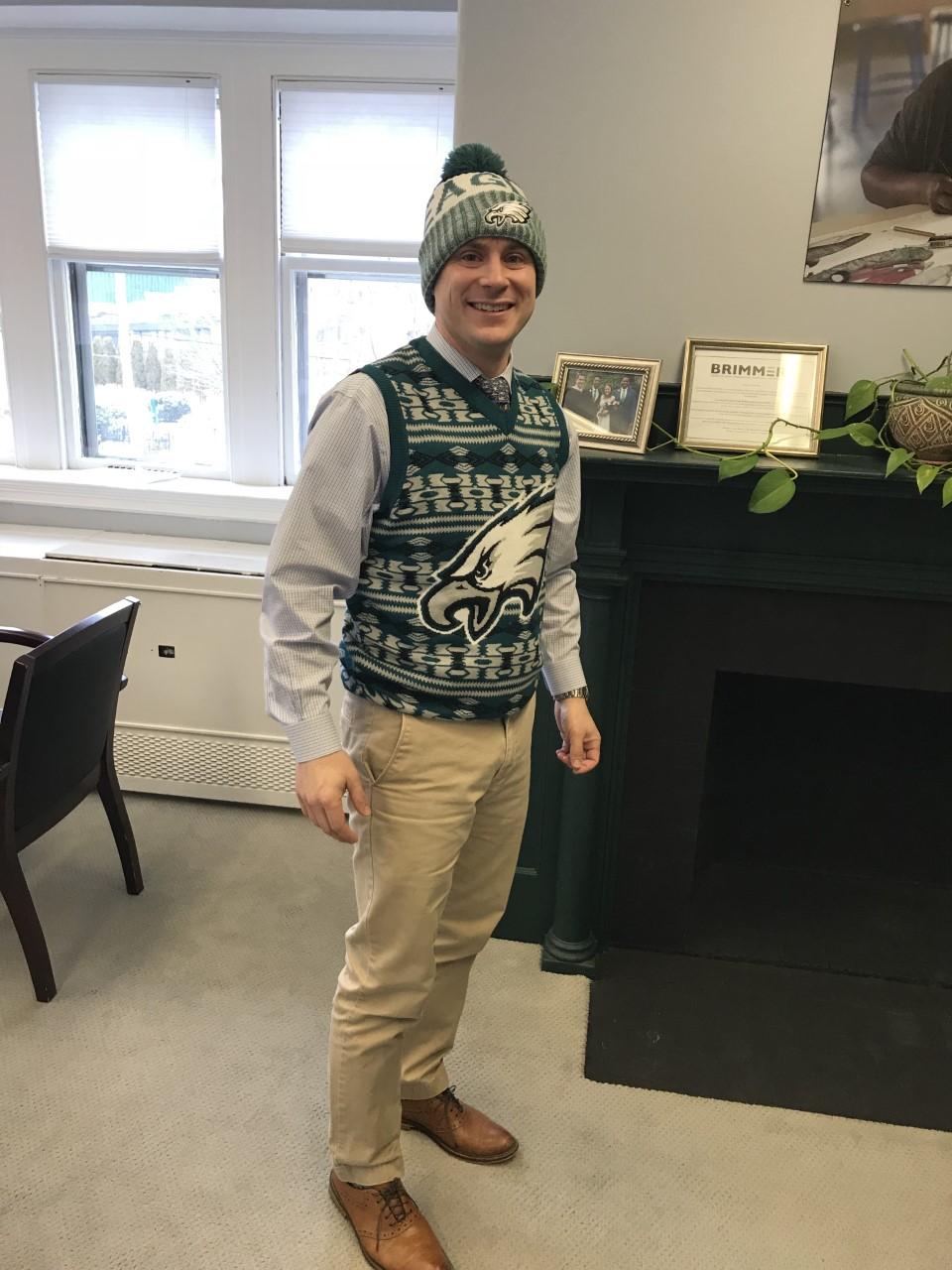 Well, it turns out that there is at least one Philadelphia Eagles fan in the community.
Director of Admissions Brian Beale arrived at work this morning proudly wearing Eagles clothing.
"I'm representing my home, my city, and my team," Beale said.
We will see how Beale feels Monday morning.
Leave a Comment