Mynahan '19 Wins NSPA Award
At last night's National Scholastic Press Associaiton (NSPA) awards ceremony in Washington, D.C., former Gator Editor-in-Chief Abigail Mynahan's '19 feature, AJ Reeves '18 is on Fire in Big East, won 9th place for best digital sports story in the nation.
For the 2018-19 academic year, NSPA, the nation's largest national scholastic journalism organization, received 4,841 entries for individual awards from high schools of all types and sizes across the nation, covering every element of news production. Just 427 entries earned recognition.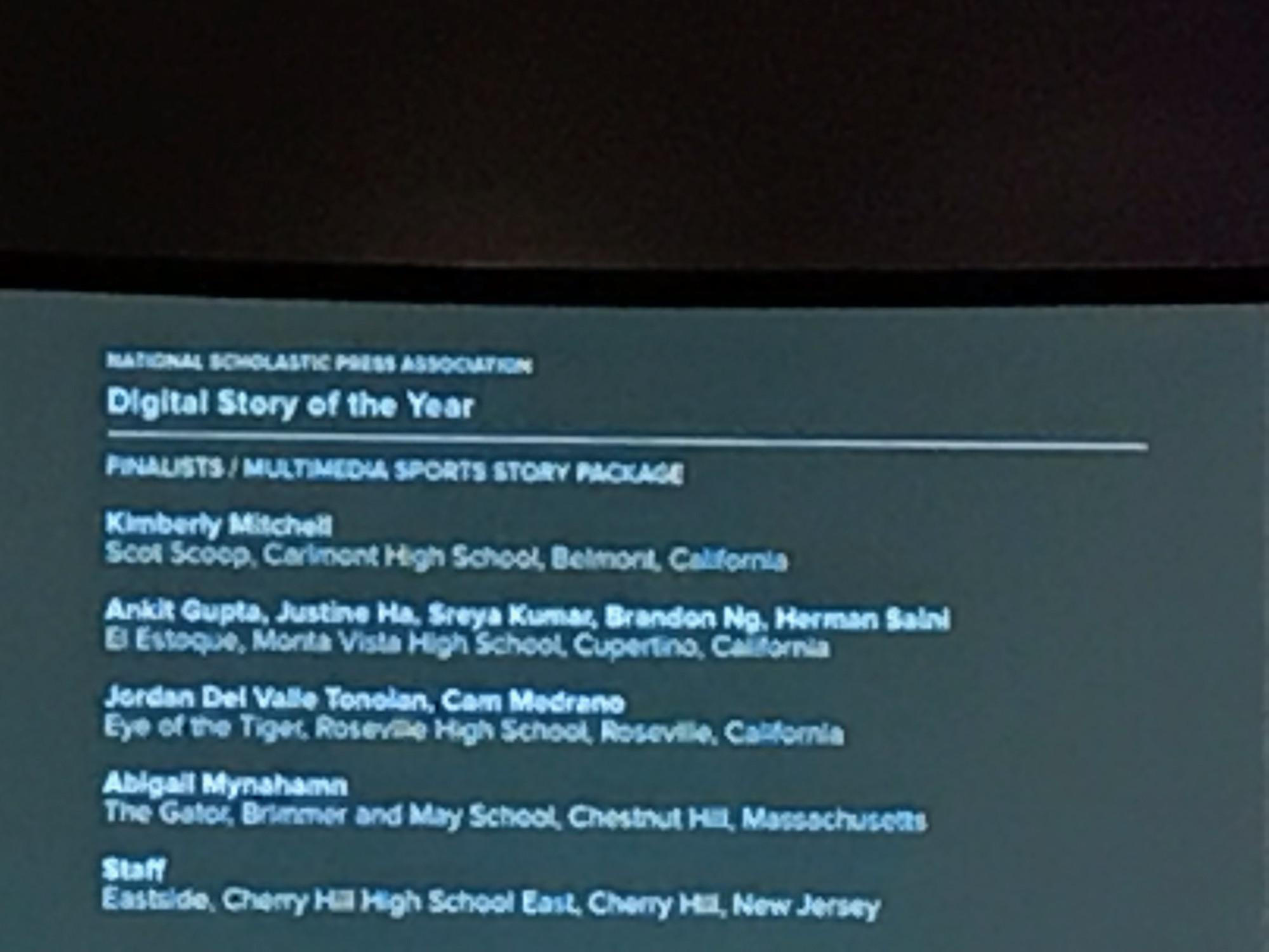 "For readers who aren't sure of the significance of this prize, its akin to being placed on the shortlist for a Pulitzer Prize," Gator Adviser David Cutler said. "What's even more impressive, this marks Abby's second such nomination, having earned such recognition in 2018 for best digital news story of the year, which she wrote with former Executive Editor Jared Heller '19."
Last year, Gabe Bryan's article, Speak Truth to Power Amid Sexual Abuse Claims, won first place for best opinion piece in the country.
"I am honored to be nominated for a second national award, and I think it is a great way to finish my time at The Gator," Mynahan said. I am so proud of The Gator's continued success and can't wait to see how awards turn out this year."