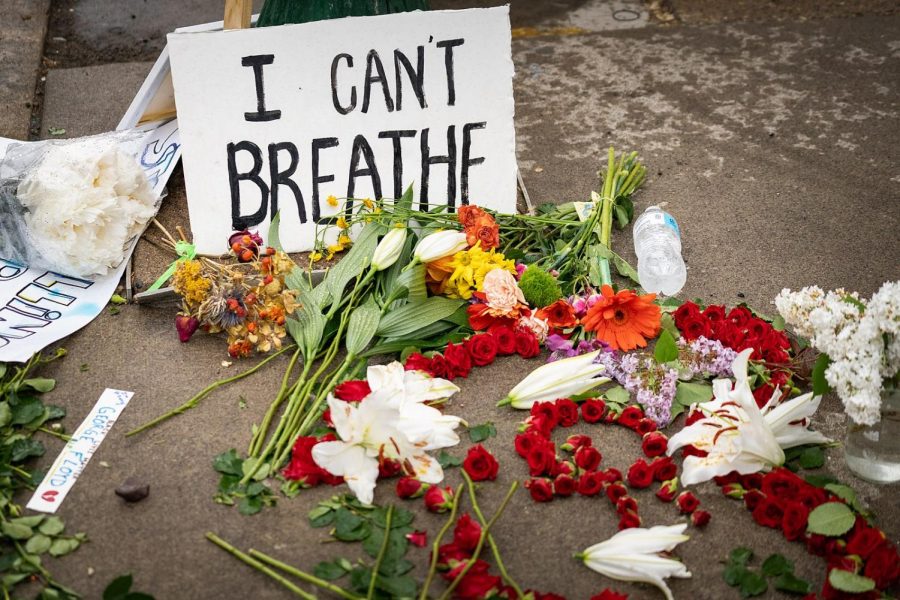 On May 25, 2020, a tragic event shook the world.
In Minneapolis, a Black man named George Floyd was murdered after being kneeled on by ex-Minneapolis Police Officer Derek Chauvin for 9 minutes and 29 seconds.
George Floyd had allegedly paid for cigarettes at a local corner store, Cups Foods, with a counterfeit $20 bill. After being reported by one of the cashiers, the police arrived a few minutes later.
The officers handcuffed Floyd as he fell to the ground, with Chauvin pressing his knee onto Floyd's neck. Chauvin continued to suffocate Floyd for about nine–and-a-half minutes, and when help arrived, paramedics found it was too late.
The incident caused widespread outrage, as protesters made their voices heard from around the world. 
Floyd, along with many other victims of police brutality in 2020—including but not limited to Breonna Taylor, Jacob Blake, and Rayshad Brooks—were commemorated during the protests.
Additionally, "I can't breathe" became a rallying cry of the Black Lives Matter movement. These words signify Floyd's painful final words.
The Black Lives Matter movement gained an even larger global following when Muriel Bowser, Mayor of the District of Columbia, renamed a part of 16th Street to "Black Lives Matter Plaza." Bowser also called for the painting of the words "Black Lives Matter" in large yellow letters along the street.
After many months of trials and tribulations as well as protests and riots, there was finally a trial for Derek Chauvin. The trial concluded on April 20 and ended in a conviction of all three charges. The charges included second-degree manslaughter, third-degree murder, and second-degree murder.
To discuss such an important turning point in American history, I looked to Jessica Christian, the School's Director of Equity and Inclusion, about her thoughts on George Floyd's murder and trial.
"I remember after George Floyd happened, it felt like three big waves of awful hit one after another," Christian said. "The first two weeks after George Floyd felt like a blur in my head because it was so difficult. I also remember as one of the only black employees at an independent school, in my position I felt simultaneously like I had to take care of myself as a black person in the world and take care of my school community as they needed to hear from the Director of Equity and Inclusion. I was trying to think about how to do that without crumbling inside since it is emotional."
Christian sent out an email to the Upper School and faculty responding to the Chauvin verdict. Her remarks, as well as those from Head of Upper School, Joshua Neudel, can be found here.
Christian also addressed the way students and faculty responded to the historic moment. She praised the faculty, saying, "There has been a lot more discussion about it in the faculty. For when there are news stories like this, to put a lesson aside and just check in with their class and be like "Does anyone want to talk about what happened last night?"
She also called out for youth action by saying, "I think getting students to understand how powerful their voices can be." 
Lastly, Christian summarizes racism in one by saying, "It is as simple as different colors. If you really distill it down, we've created centuries of history of what colors mean. And it means nothing. And we have made it something divisive." 
After a year since his tragic death, Floyd's name will be remembered along with the many other victims of police brutality. We must not forget that racism still poses a major threat to our society and we should work to conquer hate in all forms.