Moving Forward With School Policies
December 7, 2021
This School is an all-inclusive environment where students of all capabilities can fully express themselves and learn. That much is clear. Still, to continue working toward improvement, Bowman and Zimmerman have several suggestions.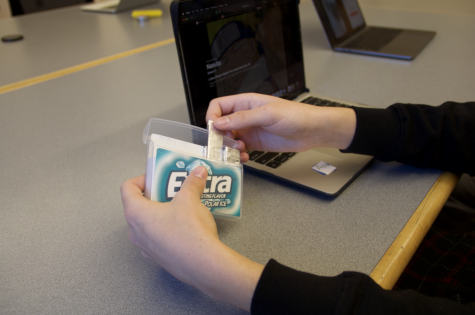 Clarify gum chewing, doodling, and use of fidget toys in the student handbook. Instead of allowing individual teachers to decide their own policies, set a uniform rule. If a student abuses the privilege, this should be dealt with on an individual level.
Shorten class periods to help students with ADHD better focus and absorb the learning. The 70-minute blocks are too long, especially for students with learning differences, especially ADHD.
Start School later, which will allow students more time to sleep and feel rested. The 7:50 a.m. start time is just too early.
Continue to balance creative, long-term projects with timed, in-class assessments.
Continue to support the Math Lab and Writing Center as traffic continues to grow.
The School has made many policies that have improved our learning process as a whole. The current learning curriculum serves students with and without learning disabilities. Students aren't looked at as just a body, but as individuals who are all equally important.
We want that the School to know how appreciative we are of its ongoing efforts to support diverse learners, even as we hope that the adults in our community take into account our heartfelt suggestions to continue improving and growing, which could help even more young people achieve their full potential.