School Welcomes Sous Chef, Craig Roman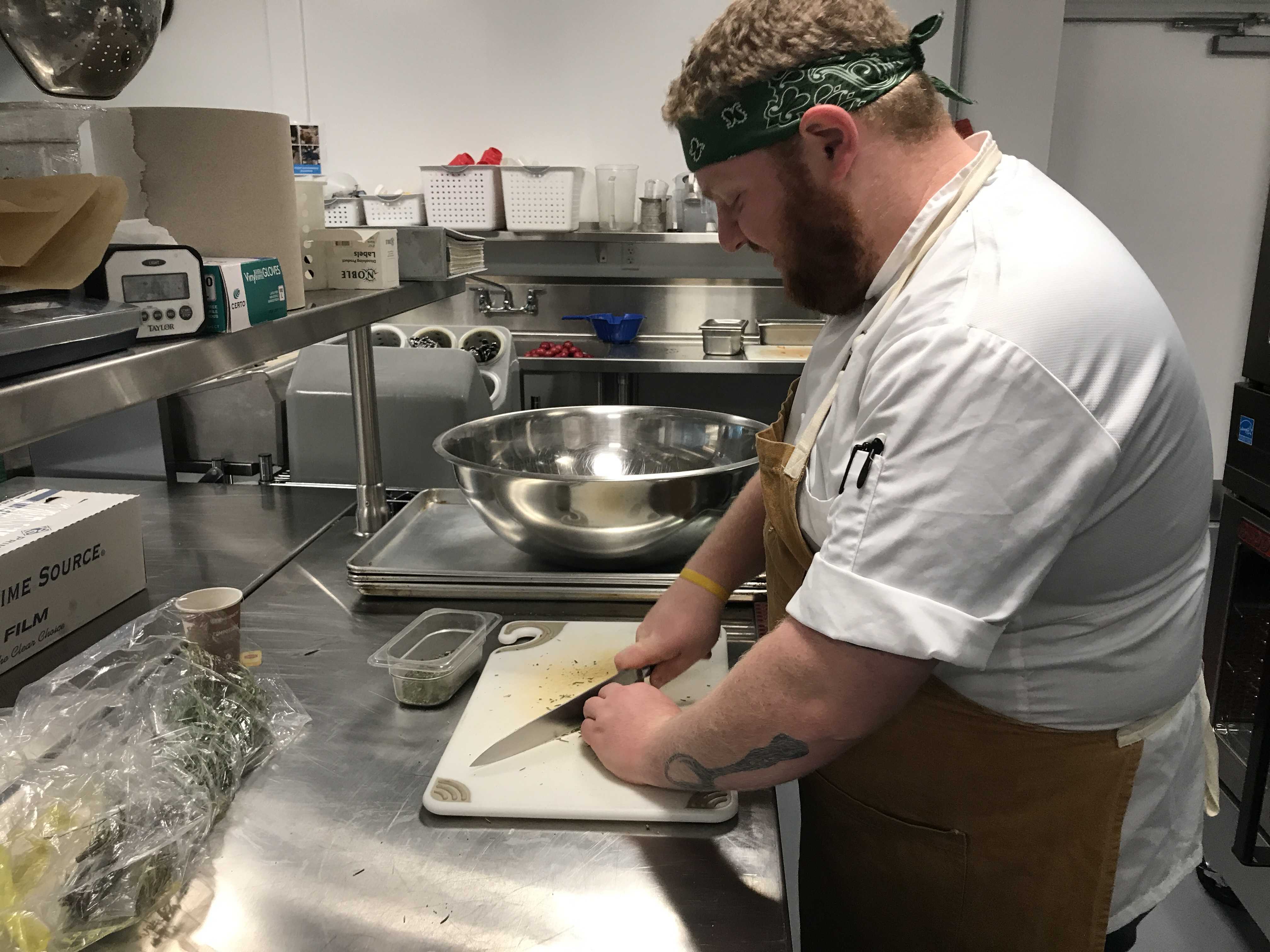 The community has somebody new to thank for tasty lunches, as last month Craig Roman took the position of sous chef.
Craig is a graduate of Johnson & Wales University with an associates degree in culinary arts and a bachelor's degree in food service management, with a concentration in sustainability and wine.
"Some of my training at Johnson & Wales was concentrating on local cooking and sourcing," said Craig. "I really want to try to bring that to schools, because not a lot of public and private schools tend to not focus on local sustainability. I want to try to partner up with local farms and get students involved."
In addition to having experience in the area of sustainability, Craig spent few years as a line cook at the restaurant Local 121 in Providence, RI, where he focused on seasonal and local creations. Other past roles have included interning at the Graham Elliot Restaurant in downtown Chicago.
Most recently, Craig was the sous chef at True Taste Seasonal Kitchen, in nearby Needham,  where he focused on gluten-free, dairy-free, sugar-free, and allergen friendly meals. He was also responsible for managing a team of cooks, menu development, purchasing, and ordering.
Craig knows how to work efficiently and to pay attention to every little detail. In fact his father is also a chef, affording Craig the chance to grow up in kitchens and learn about the food service business.