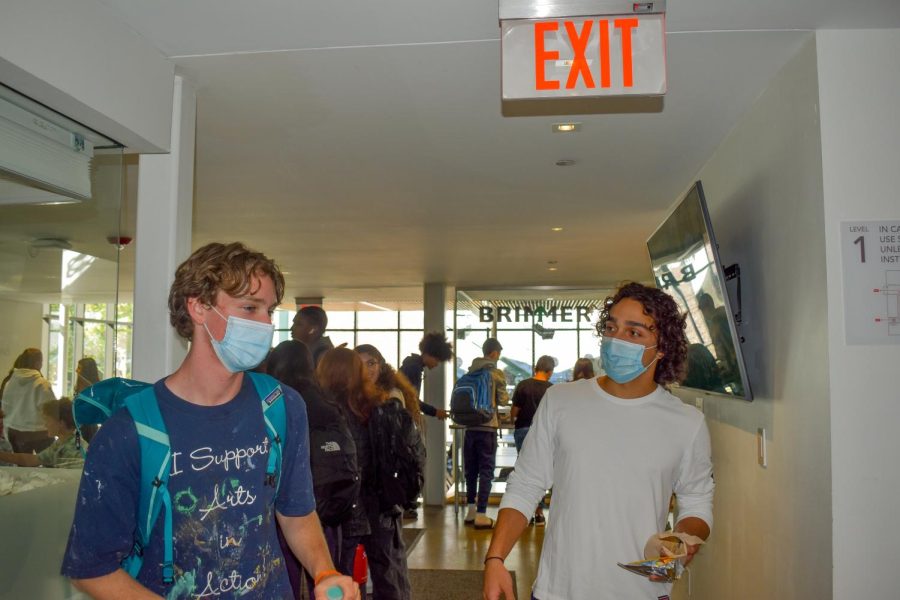 Although the uptick has kept some students and teachers at home, School Nurse Beth Escobar stresses that "this does not mean it's rampant."
How It All Started 
When COVID-19 makes landfall in Massachusetts in March, the School responds with expedited action to keep the community safe.
---
Classrooms Reimagined
The School moves to remote learning using Zoom, a videoconferencing platform, for a semester like no other.
---
Helping Others in a Time of Need
Essential workers, front line fighters, and volunteers within the community show that #BrimmerCares during COVID-19.
---
A Changing Spring
While physically apart, the community finds unique ways to come together during a spring of loss, change, and hope.
---
Back on Campus
For the first time in months, the School convenes for in-person learning—six feet apart and wearing masks.
The newsroom is continuing to add stories to this archive. Check back later for updates to this page.