School Sees Uptick in COVID-19 Cases
In last Friday's bulletin, the School reported that its COVID Response Team (CRT) continues to monitor a "slight uptick" in positive cases as face masks will remain optional for the time being.
"When a student has been out with COVID, they must remain masked for an additional five days upon their return to School," CRT wrote in the newsletter. "We will make an exception for any student who has had COVID in the last month and has fully recovered. Those students can choose not to mask based on parental choice."
The CRT also encourages families to continue to use rapid tests, especially if symptoms appear, and to remain home if they are sick.
Head of School Judith Guild also addressed the uptick during Monday's morning meeting, urging students to remain vigilant and think critically about personal safety choices.
School Nurse Beth Escobar is not surprised by the spike, though she does not see a cause for major concern.
"I think that our community is still very proactive and safe," Escobar said. "Almost everyone here has received their shots. I'm very impressed and pleasantly surprised with how many people wear masks in school."
Escobar also said that this won't be the last spike, but that attitudes will shift as time continues.
"I think what is most important is we have to live with this," Escobar said. "We have to learn somehow how to become comfortable going out on a day-to-day basis like this."
Above all, Escobar urges the community to be aware of themselves and their surroundings.
"We just need to be mindful and be in touch with how we are feeling and do what we need to feel more comfortable."
COVID-19 rapid tests are readily available in local pharmacies, but the School also has its own supply, according to Escobar.
Leave a Comment
About the Writer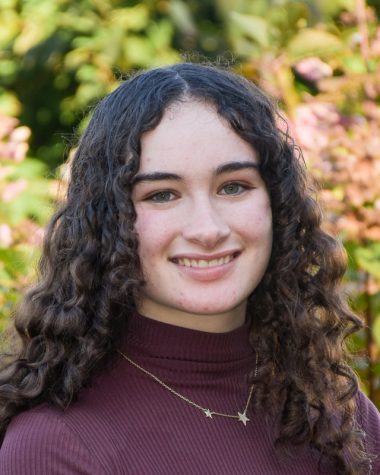 Marlie Kass, Outgoing Arts Editor
Marlie is thrilled to be on the staff of The Gator. A Lifer at Brimmer, she's been attending the school since Kindergarten. Marlie loves all things creative arts and looks forward to lifting up the community and exploring new ideas through her writing.