Nonprofit Delivers Masks to Hospitals
While many are choosing to stay at home during the COVID-19 pandemic, frontline healthcare workers and other essential employees risk their own safety to meet the needs of others.
As they continue to save lives and serve the country through this time of crisis, many are asking for help themselves. Already at high risk of getting infected, many healthcare workers are struggling with the shortage of masks and gloves in hospitals.
However, several nonprofit organizations are working diligently to close this gap.
Faith Michaels, who launched the local nonprofit Kids Clothes Club in 1990, has found a way to help the community during this uncertain time.
The organization provides children with clothing in the Boston area. It also ships clothing to Kosovo and Sudan, and winter coats to Chernobyl, Ukraine.
Contributions have not been limited to clothing, however. Recently, Kids Clothes Club has been busy responding to a local crisis—the shortage of masks and gloves for Boston's medical staff.
The organization has partnered with other businesses, including JK Auto Designs, which recently turned its attention to producing face shields
Peggy Stander P '20, a friend of Michaels, offered advice for the School community.
"Even though the obstacles at this time can seem huge, we can all do our part to make a difference," Stander said. "[There are] opportunities to help in some way, whether it be to volunteer to assemble face shields, help to support by donating to organizations like Faith's, or simply to continue to follow stay at home guidelines."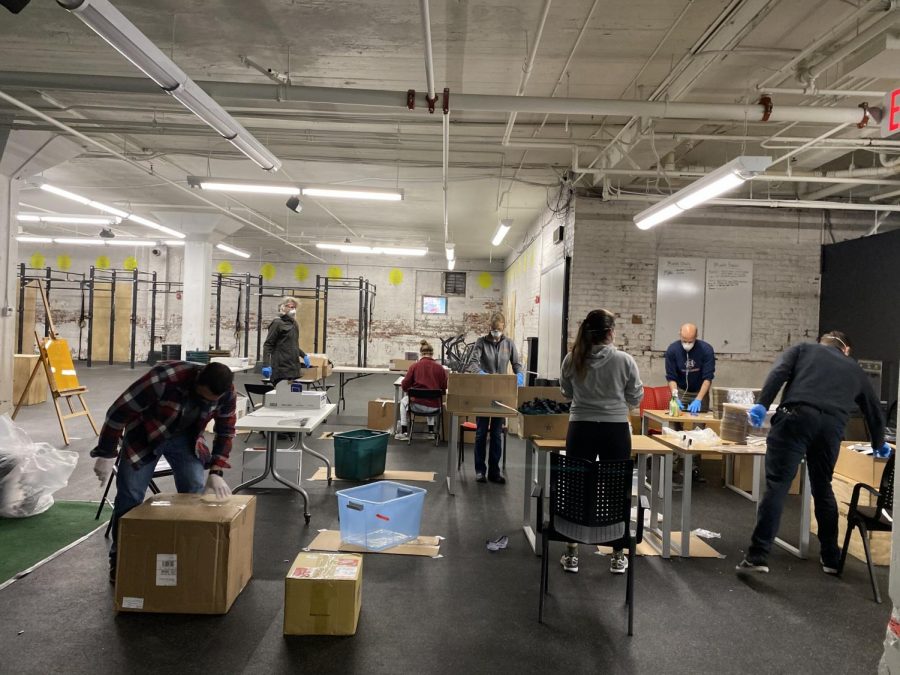 The organizations have delivered thousands of face masks, face shields, and gloves to numerous hospitals, fire, and police departments.
Michaels has also raised funds to obtain personal protective equipment, while also coordinating to assemble and ship out items. Volunteers are working from The Brookline Teen Center, equipped with personal protective equipment to practice safe social distancing.
So far, volunteers have provided over 30,000 face shields and are on track to deliver even more.
The Kids Clothes Club has also made it a possibility for local families to contribute to this cause, and in the process, has helped to bring the community together.
Editor's Note: Faith Michaels could not be reached for a comment on this article.