Q&A: "All Things COVID" With School Nurse Beth Escobar
In the midst of a surge of COVID-19 cases as the Omicron variant rages in Massachusetts, Director of Health Services and School Nurse Beth Escobar is dedicated to keeping the community safe. The Gator sat down with Escobar to talk about her work throughout the historic pandemic.
How long have you been at the School, and what brought you here?
I have been working as Director of School Health Services at Brimmer since 2010. I had been working as a school nurse at a large, Metrowest public school for seven years before that, and I thought it might be time to experience an independent school. I was curious! I have my Master's degree in Psychiatric Nursing from Boston University, and that comes in very handy in any school setting because more than 75 percent of a school nurse's encounters are socially- and emotionally-based. I supervise Brimmer's nutrition program as well. I'm also a Certified Sexuality Educator. I'm still involved in these other areas, but the emphasis has shifted because it had to do so.
What kind of work are you doing now? 
Most of the work I'm doing now is "all things "COVID." I'm a member of a very supportive CRT (COVID Response Team), and I administer and supervise the COVID testing program at Brimmer along with our Chief Financial Officer, Julian Hickman. The testing used to be PCR-heavy, but now it's more rapid-heavy. Contact tracing is very involved and extremely time-consuming. I took a summer-long course through Johns Hopkins University on contact tracing that has proven to be more than helpful to me this year.
What does an average day look like for you? 
I start my day around 5:00 a.m., answering emails and getting ready for the day. I answer phone calls on my 40-minute commute to school, too. If it's a testing day, I usually get to school between 6:30 a.m. and 7:00 a.m. I set up the Gym and wait for the students to come in for testing. I attend a lot of meetings during the week to help support the students in all three divisions at Brimmer. I'm also a member of the Mental Health Team, along with Beth Meister and Emily Luckett. During the day, I must remember that I have scheduled medications to administer during the day. Some students come to me, and I go to some of the students.
Personally, how do you feel about the Omicron surge?
I'm so done with Delta as well as Omicron! Delta hung around a lot longer while Omicron has come in fast and is leaving even faster! I'm hoping another variant doesn't rear its ugly head after we're done with Omicron, but that's what viruses are supposed to do. We may be done with COVID, but COVID is not done with us!
In addition to physical concerns, what kinds of emotional and mental health-related questions are you receiving? 
I've seen an increase in students and faculty coming to see me for emotional support in addition to needed physical care. Many people are presenting with anxiety and depression as major issues. I hear from parents, too! There is a great need for talking therapy for so many, but there's a terrible shortage of clinicians, so it's challenging when trying to make referrals.
What is the School's current plan for COVID-19 testing? How are these plans being created?
The current plan for testing is twice weekly rapid testing for Grades 7-12. PreK-Grade 6 are PCR-tested once a week and rapid-tested once a week. The CRT often communicates during the day. We meet formally on Zoom every Monday morning, and we discuss the COVID trends at Brimmer as well as in the surrounding areas and how we're going to implement mitigating strategies to keep our community safe and healthy. We consult with a group of medical advisors as well. Flexibility is most important!
What is the School doing to stay up to date with current changes? 
We receive so many different pieces of correspondence pertaining to COVID that we share the information and talk about it. What's nice is everyone gets the same materials sometimes and different materials other times depending on our degrees or positions. Different perspectives are key!
What do you predict the next couple of weeks might look like?
I predict we will see a decline in the number of cases over the next few weeks. Vaccination rates will continue to grow, and that's a very good thing. Masks will still be worn. People will still feel anxious but hopeful.
What words of advice would you give to the school for staying safe and getting through whatever may come next?
I'd like to remind everyone that our masks do the heavy lifting here. Wear a well-fitting mask! Don't forget to get your vaccinations, and that includes the booster!
What are you doing to take care of yourself at this time?
Finding time to practice self-care during this pandemic has been a challenge. I read a lot, and that can be good and bad during COVID. We adopted a puppy right before COVID hit, so I love spending time with Apollo. He's very therapeutic! I love listening to music. I meditate. I try to keep in touch with friends and family as much as possible. I love a good nap on the weekend!
Editors' Note: Responses have been edited for clarity. 
Leave a Comment
About the Contributors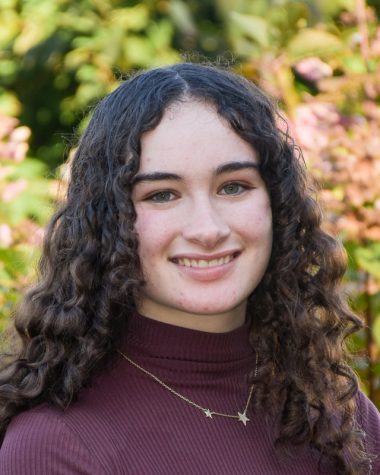 Marlie Kass, Outgoing Arts Editor
Marlie is thrilled to be on the staff of The Gator. A Lifer at Brimmer, she's been attending the school since Kindergarten. Marlie loves all things creative arts and looks forward to lifting up the community and exploring new ideas through her writing.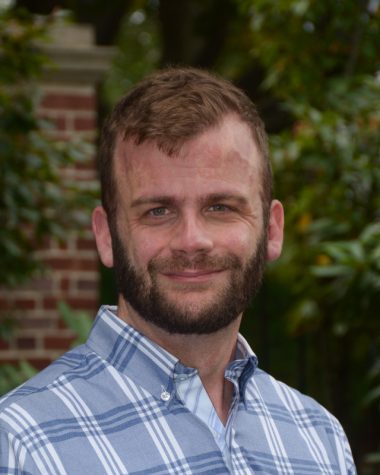 David Cutler, Adviser
Mr. Cutler is a 2002 graduate of Brimmer and May. He also teaches American History, Latin American History, Government, and Popular Culture in American History. Outside of teaching and writing, he enjoys superheroes, comic books, and spending time with friends and family.