'Alive and Well in the Community': COVID-19 Cases Continue
After an almost "normal" summer, students here reported being optimistic about COVID-19 going into this school year. However, within these first few weeks of school, there has been a spike in new cases around the School, and some students are finding themselves taking similar precautions as in past years. 
Though not mandatory this year, some students and faculty are choosing to wear masks for extra protection against the virus.
"I'm wearing my mask again because some of my friends started to get COVID," Libby Barker-Hook '23 said. "Plus, if I'm home for a week, I'm going to fall behind on all my work. I would also be really sad if everyone is hanging out at school and I have to be at home."
"
I'm wearing my mask again because some of my friends started to get COVID.
— Libby Barker-Hook '23
Even while home from school, teachers at home with the virus are going back to old techniques. World Languages Department Chair Nicole Rudolph, who teaches French and Global Diplomacy this semester, has decided to teach on Zoom once again after testing positive for COVID-19.
"I didn't want students to miss instructional time," Rudolph said, "so I Zoomed in!"
The recent increase in COVID-19 cases has reminded some of the Omicron variant's first spike last January, which also caused an influx of student and teacher absences. Another uptick last May caused similar changes. Community members report excitement for COVID cases to go down once again.
"I'm hoping there will be less COVID cases in the future so everyone can be together in school," Madeline Hsiao '23 said.
"
This does not mean it's rampant, so don't get too worked up about that, ok?
— Beth Escobar, Director of Health Services
According to School Nurse and Director of Health Services Beth Escobar, COVID-19 is "alive and well in the Brimmer community."
"This does not mean it's rampant, so don't get too worked up about that, ok?" Escobar said.
Escobar said that community members should monitor their physical symptoms, use a rapid test when they are indicated, be aware of their proximity to others, practice good hygiene, and report being in close contact with someone who tests positive.
"Consider wearing a mask when the mood hits you," Escobar said. "Masks do the 'heavy-lifting' so always have one at the ready just in case."
Vaccines are also important at this time of year, according to Escobar, and families should consider COVID-19 boosters and flu shots when available.
"Medical folks are predicting an uptick in flu cases, now that people are mask-optional and that little bugger can do its thing," Escobar said.
The bottom line, according to Escobar, is that "if you're feeling sick, please stay home until you're feeling better. We can do this!"
Leave a Comment
About the Contributors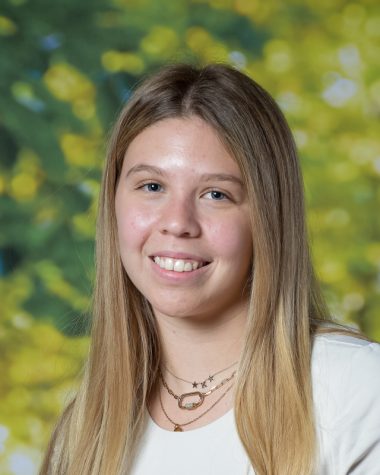 Kate Hirschen, Outgoing Culture Editor
Kate has been a member of The Gator since freshman year and enjoys writing news stories and reviews. Outside of the newsroom, she enjoys spending time with friends and playing tennis.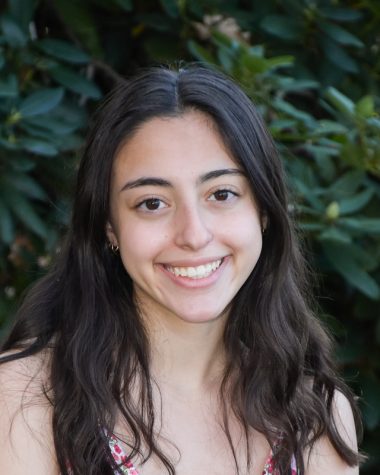 Rachel Sobel, Photographer
Rachel joined the staff in Spring 2022 as a guest photographer. She enjoys taking AP 2-D Art and Design.