With Omicron Surge, 'All-Hands-On-Deck' For Teacher Absences
After testing positive for COVID-19, several teachers are back to Zoom.
Several faculty and staff members tested positive for COVID-19 this week as the Omicron variant continues to surge cases in Massachusetts. Following updated guidelines from the Centers for Disease Control and Prevention, teachers must isolate themselves in their homes for five days.
In an effort to avoid holding the curriculum at a standstill for five days or more, some quarantined teachers are back to teaching on Zoom. 
Students and faculty here note that remote teaching and learning is more challenging, with some teachers saying that it brings "memories of 2020" to the surface.
Math Department Chair Nancy Bradley began quarantining on Thursday after testing positive. Now teaching her four classes on Zoom, Bradley said that she much prefers being on campus. 
"I am glad to be able to teach from home, although it is not ideal. I cannot see the facial, forehead, and eye expressions letting me know whether students are grasping new topics," Bradley said. "It is also difficult to hear the students. With sharing my whiteboard and putting my ear to the computer to listen, I often forget to look at the chat."
Due to the lack of teachers on campus, some staff members are covering extra classes. Recently, Head of School Judith Guild supervised a ninth-grade biology class while their teacher Zoomed in from home. 
"With faculty out for various COVID-related reasons, conducting regularly scheduled classrooms and programs has taken an 'all-hands-on-deck approach to learning," Guild said. "I am also so appreciative to all members of the faculty and staff who are willing to pitch in and help out. The strength and resiliency of our School community inspire me every single day!"
Leave a Comment
About the Contributors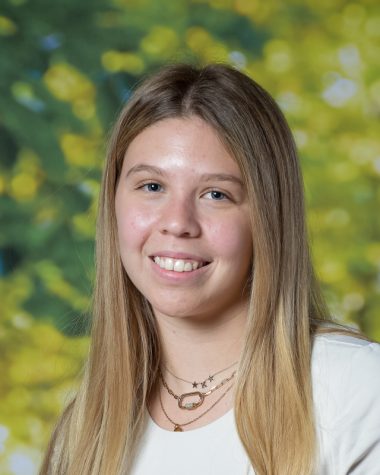 Kate Hirschen, Outgoing Culture Editor
Kate has been a member of The Gator since freshman year and enjoys writing news stories and reviews. Outside of the newsroom, she enjoys spending time with friends and playing tennis.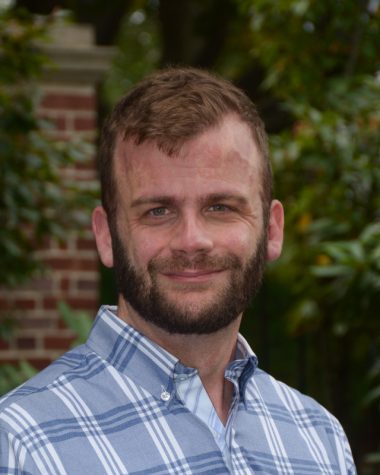 David Cutler, Adviser
Mr. Cutler is a 2002 graduate of Brimmer and May. He also teaches American History, Latin American History, Government, and Popular Culture in American History. Outside of teaching and writing, he enjoys superheroes, comic books, and spending time with friends and family.