Community Reflects on Lasting Pandemic Changes
The School continues to emphasize mental health and leveraging Canvas and Zoom.
The School is almost one and a half years removed from its hybrid learning model, prompting discussion about lasting changes brought about during the height of the pandemic.
For one, the School continues to place a heavy emphasis on leveraging Canvas, its online learning system.
"It is interesting how Canvas is now the main way that we communicate grades and assignments with students," Upper School science teacher Jared Smith said.
In some situations, teachers also continue to use Zoom to welcome outside presenters or address students during an absence.
"It is tough to say how things like Zoom or Canvas continue to have an impact on the way classrooms function," College Counselor Dona Rehm-Robles said. "I think Zoom has bridged a gap between teachers and parents. It has also helped bridge a gap between teachers and students, especially in situations where students cannot come to School due to whatever reason."
According to Oliver Baggett '23, the pandemic has made teachers and students alike even more aware of the importance of mental health.
"To me, the pandemic highlighted how the importance of checking-in with people, and asking how they feel here."
Math teacher Peter Slaski believes that though the School has returned to more normal routines, a fear of getting sick still persists.
"There is still the threat of COVID-19," Slaski said. "Though cases are not as bad as they were, people choose to protect themselves by wearing masks. Everybody will handle that anxiety a little bit differently, but I believe we've made nice strides in the last two years."
According to Rehm-Robles, the biggest change is how people view their own health.
"I think pre-COVID, if you were not feeling well, then you would still feel pressure to come in to complete your work,"Rehm-Robles said. "Now though, people take a lot more care of themselves and the time they need to recuperate, and COVID has allowed people to take the sick time that they need."
Leave a Comment
About the Writer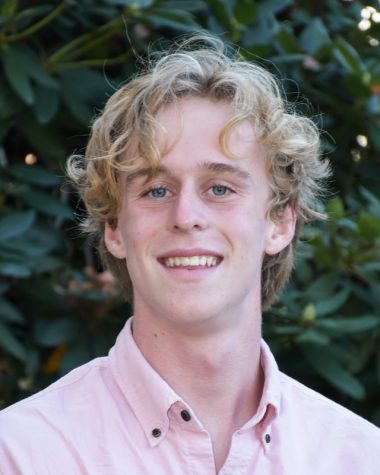 Brian Gamble, Outgoing Managing Editor
Brian enjoys playing lacrosse, running, and hanging out with his friends. He is excited about joining the newsroom and writing exciting stories.