Op-Ed: No Matter How It's Done, Remote Learning Isn't as Good
Due to COVID-19, most schools in the United States have shifted to teaching online, but with vastly different schedule and expectations.
Depending on the week, high school students at Natick Public Schools have classes on just two or three weekdays. On off days, students have no classes or school-related obligations. By contrast, Weston Public Schools have classes each weekday, but students typically only have one or two classes a day, leaving the afternoon open for free or study time. Students also have occasional wellness days.
On the other hand, like here, Beaver Country Day School, just a mile down the road, schedules core academic classes to meet three or more times a week, with students usually attending four or more classes a day. In Wellesley, students at Dana Hall have class meetings once a week, with students attending one or two classes a day.
So, how effective is online school? Are students truly learning the necessary material? Or is it just a hassle making the adjustment to an uncertain time even more challenging?
As a whole, online schools like Coursera and Sothern New Hampshire University, leaders in online learning, have proven themselves as successful models, without relying on brick-and-mortar classrooms. A 2014 study from MIT also reported that "online learning outcomes are equal, or even better than, those produced in a traditional classroom."
However, smaller independent schools like ours are not traditional online schools. With the pandemic, administrators and teachers here worked hard to quickly adapt to remote learning.
Realizing that these are not normal times, administrators here and elsewhere are loosening expectations and requirements. A recent NPR article cites a viral blog post by Rebecca Barrett-Fox, a sociology professor at Arkansas State University, who offers some advice for teachers thrown in the thick of it:.
You are NOT teaching students who can be expected to be ready to learn online. And, most importantly, your class is NOT the highest priority of their OR your life right now. Release yourself from high expectations right now, because that's the best way to help your students learn.
For many middle and high school students, however, I argue that distance learning is a mixed bag. Not only do many students lack a quiet place to learn, with mom and dad also working at home, trying to wrangle a younger sibling, the vast majority of teachers also lack any prior experience in online teaching.
Additionally, online schooling does not allow for as much individual attention, team-building, and school-sponsored activities, like sports, theatere, and other activities. This might make families think twice about the value added prospect of paying high tuitions.
As media outlets are reporting, next year looks like it's shaping up to be the most popular time ever to take a gap year. Who could blame students for not wanting to dish out big bucks, especially when it looks like normal schooling won't return for at least another year?
In a recent Chattanooga Times article, a student from Drexel University put it bluntly.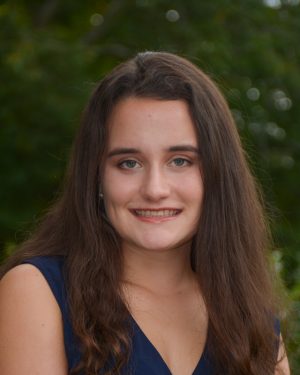 "The online classes he's been taking are poor substitutes for classroom learning, he said. "There's little interaction with students or professors and some classes are being taught almost entirely through recorded videos, with no live lecture or discussion."
It is easy to understand such disappointment, which Abigail Mynahan '19, a freshman at Colby College in Maine, also shares.
"Online learning has been challenging, particularly in science classes," Mynahan said. "Unfortunately, I think the quality of education has declined with online learning because it is impossible to recreate the classroom experience. Professors have been extremely accommodating and most of our work is asynchronous since people live in many time zones. I am happy that Colby has decided not to continue online learning next fall and is pursuing other options such as delaying school because being in the classroom is an essential part of a liberal arts education."
Jared Heller '19, a freshman at Haverford College, has also noted challenges with online learning.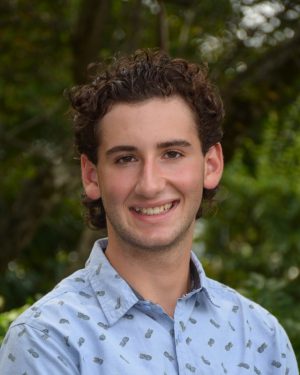 "I feel that Haverford has adapted very well to the current situation and has been cognizant of students' needs," Heller said. "My discussion-based classes have been fairly similar to how they were at school, as they all meet at the same time so that helps give me a sense of schedule. However my prerecorded class has been slightly more difficult, as professor interaction is limited, and asking simple in-person questions is a lot more challenging online. I think the biggest challenge has been finding motivation to do work because when fun things like sports and hanging out with friends are taken away, it is a lot more difficult to get work done."
During this unusual time, there are many questions with unknown answers. How effective is online school? Should private schools and colleges refund parents and students? Are schools giving to much or too little work?
Right now, nobody has the answers. However, as we head into summer, hopefully, schools will be able to reopen in the fall. If not, they have the whole summer to better adjust to a new normal.