College Counseling Adapts to COVID-19
As seniors anxiously await news about next year, COVID-19 continues to impact how high school students experience the college application process.
According to Associate Director of College Counseling Lisa Summergrad, the biggest change this year has been how college counselors interact with students. Previously, students could walk into the college counseling suite to check-in with their counselor at any point during the day. Now, to follow safety protocols, meetings have to be scheduled in advance.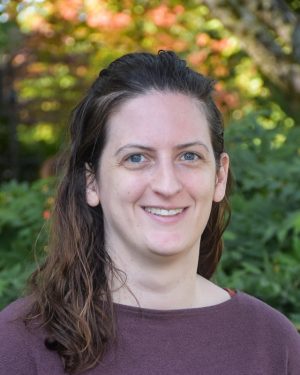 "The biggest impact to class—beyond the usual challenges I think every class is struggling with—is the fact that it used to be much easier to have quick check-ins with people," Summergrad said.
As the School's college counseling class requires frequent one-on-one check-ins, Summergrad said that it has been harder to touch base with students during class time. Before the pandemic, counselors could connect one-on-one with most of the individuals in a section (around 8 students) during a class block, but this year, that has not been the case.
"There are three classes that we never see in-person and three classes that we generally see in-person," Summergrad said. "The fact that there hasn't been a way to mix that up has been a little unfortunate, but that's just the way it worked out for the Upper School schedule."
Associate Director of College Counseling Dona Rehm started at the School this summer.
"As someone coming in new, adjusting to Brimmer and having this hybrid model, it's sometimes more difficult to get to know students and feel like I have gotten to know them well," Rehm said. "There are some students that I've never met in-person, and that is an interesting dynamic for sure. On the other hand, I think it's really interesting how students can be their authentic selves in their homes and in their bedrooms, similar for me in the summer getting to know students from my house, in a place where I'm really comfortable, I think it can give students a glimpse into my life and who I am beyond being someone who's helping them with the college process. "
While adapting to a new learning style has had its challenges, many colleges have turned to virtual visits to make learning about each institution more accessible to prospective students.
Katarina Klacko '21 shared that while virtual visits have been helpful for learning more about institutions, not being able to visit campuses in-person impacted her application process.
"Not having a chance to visit universities has definitely made the college process harder and affected my decision to apply early decision," Klacko said. "Obviously, there are virtual tours and information sessions, but it just doesn't feel right. If I had an opportunity to visit schools and commit to one school, the process would be a lot different for me, but I did not want to take a risk and bind to a school that I did not feel was 100% the right fit. Hopefully in the spring I will have the opportunity to walk through campuses and that will make the final decision easier."
Campus visits have often played a large part in the college process because open houses and information sessions were mostly held on-campus. However, the pandemic forced colleges and universities to rethink how to present information to prospective students without requiring an in-person visit.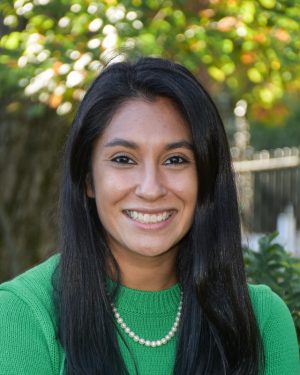 "I think one of the biggest positives that I've seen is that college visits are now more accessible to everyone," Rehm said. "If you're looking at colleges in California, you're visiting the same way you would visit a college in Massachusetts. For students that didn't have the means to go to a college visit, it kind of levels that playing field a little bit."
Summergrad echoed Rehm's thoughts, adding that changes to testing policies are another step toward equalizing the playing field.
"The fact that so many schools have gone test-optional, there's obviously a lot of controversy about testing and the way it biases certain races and certain degrees of economic privilege, I think that's been a brewing conversation in the world of college admissions for a long time," Summergrad said. "It does mean that this year's application results become a little harder to predict with all these new test-optional situations, but I also think there could be some really good long-term change to come out of it."
In lieu of in-person visits from colleges admissions representatives, many admissions counselors spoke to interested students online, providing students the opportunity to connect with representatives in a more intimate setting than some virtual visits can provide.
"Rep visits were able to give us a really good glimpse of how colleges are reacting to COVID," Rehm said. "When students are making decisions, we don't know what next fall is going to look like and understanding how colleges dealt with their numbers and dealt with testing and all of that this fall, I would hope will have an impact [on making decisions in the spring]. It's interesting to hear how different colleges are planning around either having students in-person or having everyone virtual and what that looks like on each individual campus."
For some students, the accessibility of college visits and changes in testing requirements prompted a change in schools they applied to. Others, such as Alphonse Houndegla '21, adjusted their application list based on other factors.
"COVID changed where I applied because being stuck inside and not really leaving my neighborhood since March made me realize that I want to go to a big school where I can explore more opportunities," Houndegla said.