COVID-19 Impacts Students' Future Decisions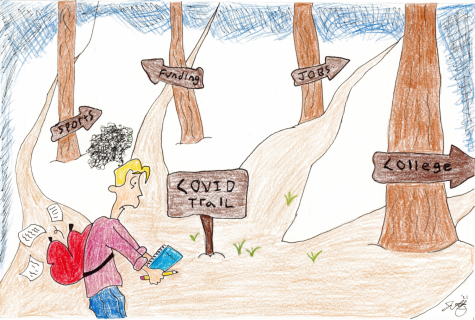 Charles is on his way home from School. He spent the last seven hours desperately trying to maintain his six-feet of separation from everyone around him, carefully following the green arrows to all of his classes.
Throughout the day, he remained as focused as possible in relative solitude at his desks, while his teachers worked from a roped-off areas. All the while, he couldn't help but feel the constant itch around the bridge of his nose under his mask.
After his hour-long commute home, he finally removes his mask and takes a few minutes to unwind.
Just like that, it is getting close to dinner and he has to start homework, which he takes two hours to complete before feeling completely worn-out.
Finally, Charles eats dinner. As he prepares for bed, he wonders if he should apply for a diploma program. He is busy as it is, but doing something like that could look good on his college applications. Moreover, he's also interested in the learning.
"Maybe tomorrow," Charles thinks to himself, as he tries to forget about his stress and struggles to fall sleep.
Charles isn't real, but his situation is felt by students here. With fears of COVID-19, students are coping with heightened anxiety, including how the pandemic has influenced decisions around diploma programs and the college process.
Upper School Head Joshua Neudel does not anticipate a large shift in the application numbers for the Creative Arts, Global Studies, or STEAM Diploma programs.
"These programs exist to allow students with an interest in the area to focus their electives and dive deeper into the area," Neudel said. "Last spring, a great cohort of students were accepted into all three programs. While there have been some shifts made this year due to Covid restrictions, the program directors continue to find ways to support the students and provide opportunities. CAP is planning opportunities to attend more virtual performances, Global Studies has offered a number of different seminars, and many STEAM students have seized on the online opportunities to fulfill a portion of their requirements."
Neudel also shared advice for students looking to join a diploma program this spring.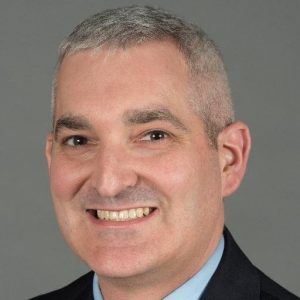 "For students that are considering the diploma programs, I would encourage them, as we normally do, to think about where their interests lie and how they may want to focus their studies and time," Neudel said. "The diploma programs offer a great opportunity for students to explore an area they are interested in. While the pandemic has forced us to be cautious in our thinking, we are heading towards sunnier days. I would anticipate the students that join the Diploma Programs for the next year to have a more normal experience than what we are experiencing right now."
Owen Williams '23, who had to choose to apply to diploma programs during quarantine last spring, shared his concerns about the timing of his decision.
"When I was choosing a diploma program, I considered which one would be able to run the smoothest during COVID times," Williams said. "I decided on Global Studies because I am able to go to online webinars and conferences to still acquire points for the program. I thought about STEAM, but a lot of the equipment is now in rooms that have been turned into offices and classrooms."
According to Dieter Gartner '22, who is enrolled in the Science, Technology, Engineering, Arts, and Technology (STEAM) Program, the pandemic has altered his learning experience.
"The virus was kind of like a final test," Gartner said. "Everything I knew about keeping organized was required to stay on top of assignments, as the virus—compounded by 'work at your own pace' style classes—made it very easy to get distracted."
Gartner also shared some of the strategies he uses to stay on top of his workload.
"One small thing I did was [create] a checklist of things to do on my wall, in a place where I knew I would see it often," Gartner said.
Creative Arts Diploma Program (CAP) student Zakkai Mares-Van Praag '22 has also faced new difficulties, adding to his stress.
"CAP has been impacted a ton by COVID," Mares-Van Praag said. "This is my first year in CAP class, and although a lot of what we're learning is very fun, we are missing out on amazing field trips to see various performances and guests coming in to teach us."
For their part, upperclassmen are facing new challenges with the college process, which even before the pandemic felt demanding, stressful, and time-consuming. Now, students are unable to visit most campuses in person.
"Not having a chance to visit universities has definitely made the college process harder and impacted my decision to apply early decision," Katarina Klacko '21 said. "Hopefully, in the spring I will have the opportunity to walk through campuses and that will make the final decision easier."
CNBC also reported a nation-wide decrease in college applications this year.
"According to the Common App, the number of students filing out applications for undergraduate admission fell for the first time this fall, down 2 percent as of Dec. 1," the article reported.
Earlier this year, College Counselor Lisa Summergrad told The Gator about the difficulties seniors have experienced in her preparedness class.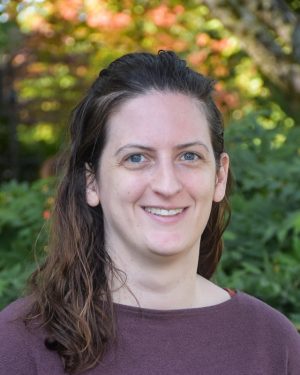 "The biggest impact to class—beyond the usual challenges I think every class is struggling with—is the fact that it used to be much easier to have quick check-ins with people," Summergrad said. "There are three classes that we never see in-person and three classes that we generally see in-person. The fact that there hasn't been a way to mix that up has been a little unfortunate, but that's just the way it worked out in the Upper School schedule."
Jacob Mejia Levy '21 has been learning concurrently since September.
"I have really enjoyed college counseling over Zoom," Mejia Levy said. "Obviously, it's frustrating that I can't see my counselor Ms. Rehm in-person, but she has been an incredible counselor even though we have only had Zoom meetings with one another."
As the pandemic continues to impact daily life, big decisions lie ahead for many students. However, a year after the pandemic began in earnest, its long-term impact remains uncertain.