Feeling the Crunch, Seniors Finish Author Project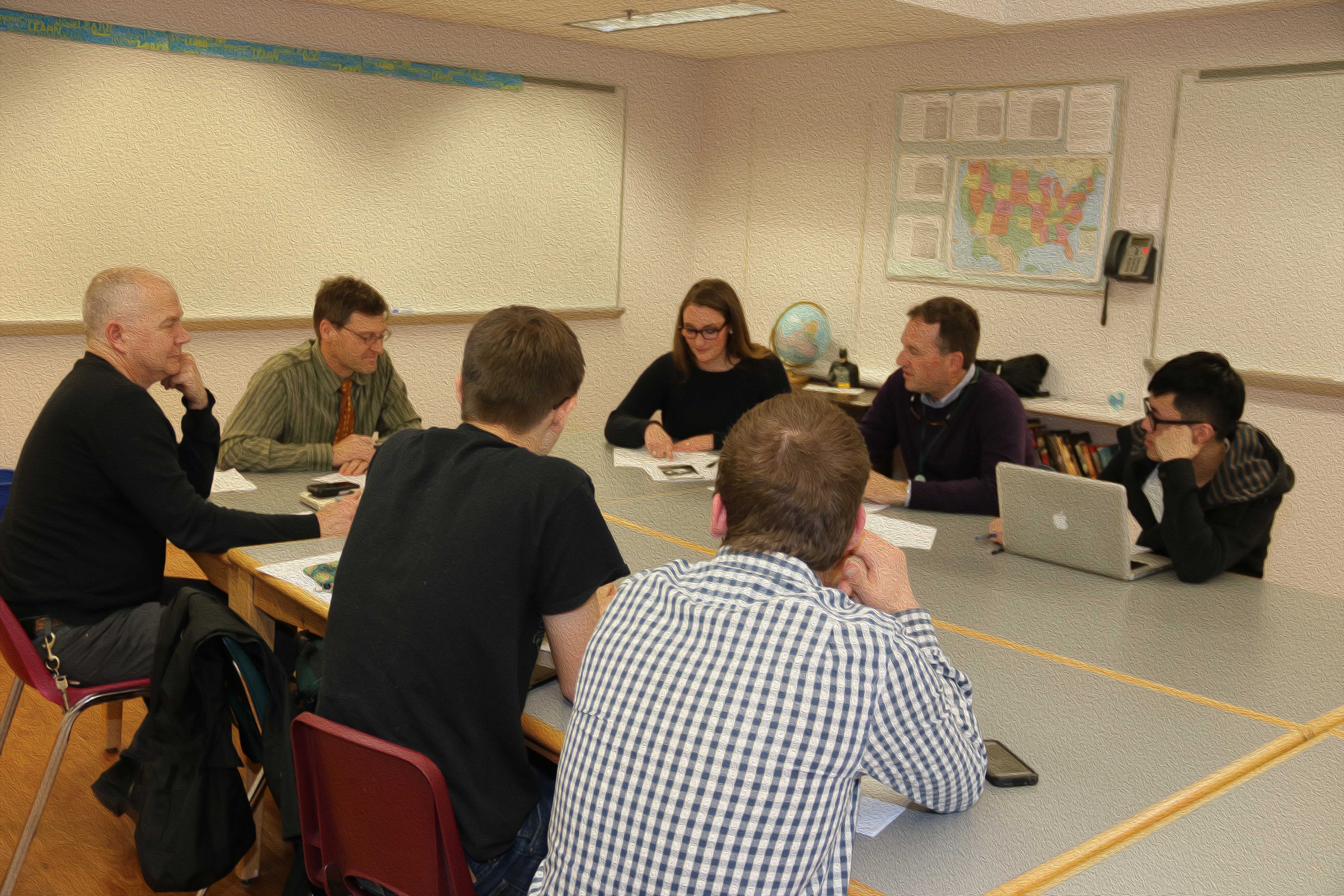 As of last week, seniors should have completed the written portion of the Senior Author Project, a 10-page research paper that takes a unique stance on a body of work. 
This month, students will defend their papers in front of a panel of teachers, peers and administrators. But with "senioritis" finally kicking in and students feeling the burn with upcoming AP exams, as well as other academic and after school obligations, how is the Class of 2017 reacting to what has become a rite of passage?
According to 12th Grade English teacher Kenley Smith, the project marks a "culmination of all the work seniors have been doing in the humanities throughout their time here." To succeed, seniors are required to demonstrate mastery over academic research, analysis and writing.
Students had about four months to complete the project, the majority of spring semester. Senior capstone projects are common in high schools across the nation.
In 2012, the E. E. Ford Foundation Educational Leadership Grant helped launch the Capstone Consortium "in hopes of encouraging, supporting, and nurturing capstone programs at all types of schools throughout the country,"according to a guide the inaugural members created.
[googleapps domain="drive" dir="file/d/0B-JIxyGi-JsQU2xybmZrRFJsOEE/preview" query="" width="640″ height="480″ /]
"I think it's a great opportunity for before we leave high school," says Alexis Ifill '17, who wrote a thematic examination on Nella Larsen and James Baldwin. "It not only helps us become more knowledgeable individuals, but it also helps us develop good study habits."
It's worth mentioning that at one point, the Senior Author Project used to be more challenging, says David Cutler '02, who, in addition to advising The Gator, also teaches American History and Government.
"Back when I was a student here, the Senior Author Project was called the Influences Paper," Cutler says, adding that students wrote 20-pages or more. Cutler examined  Jack Kerouac, and how the On The Road author's life experiences shined through in his work.
But in his day, Cutler says, to get into a decent college he felt less pressure to enroll in as many AP or high-level classes, a number of of which weren't even offered at the time. "I'm always amazed at the incredible things students do here, and how much they juggle," he says. "The School is much more rigorous since I graduated, and students are better for it."  
Julia Whalen '17 is grateful for the change, but explains that seniors are still pressed for time. "It's a great idea for us to take on a major project like this, but the time in which it's assigned isn't ideal," she said. "We are overwhelmed with everything happening at the end of the year."
Liam Johanson '17 echoed similar remarks, saying that while he felt prepared to take on the project, "the seniors weren't given quite enough time, and there was too much stuff already going with end-of-year activities." What are your thoughts? Do students have enough time to finish the Senior Author Project?
[polldaddy poll=9735037]
Leave a Comment