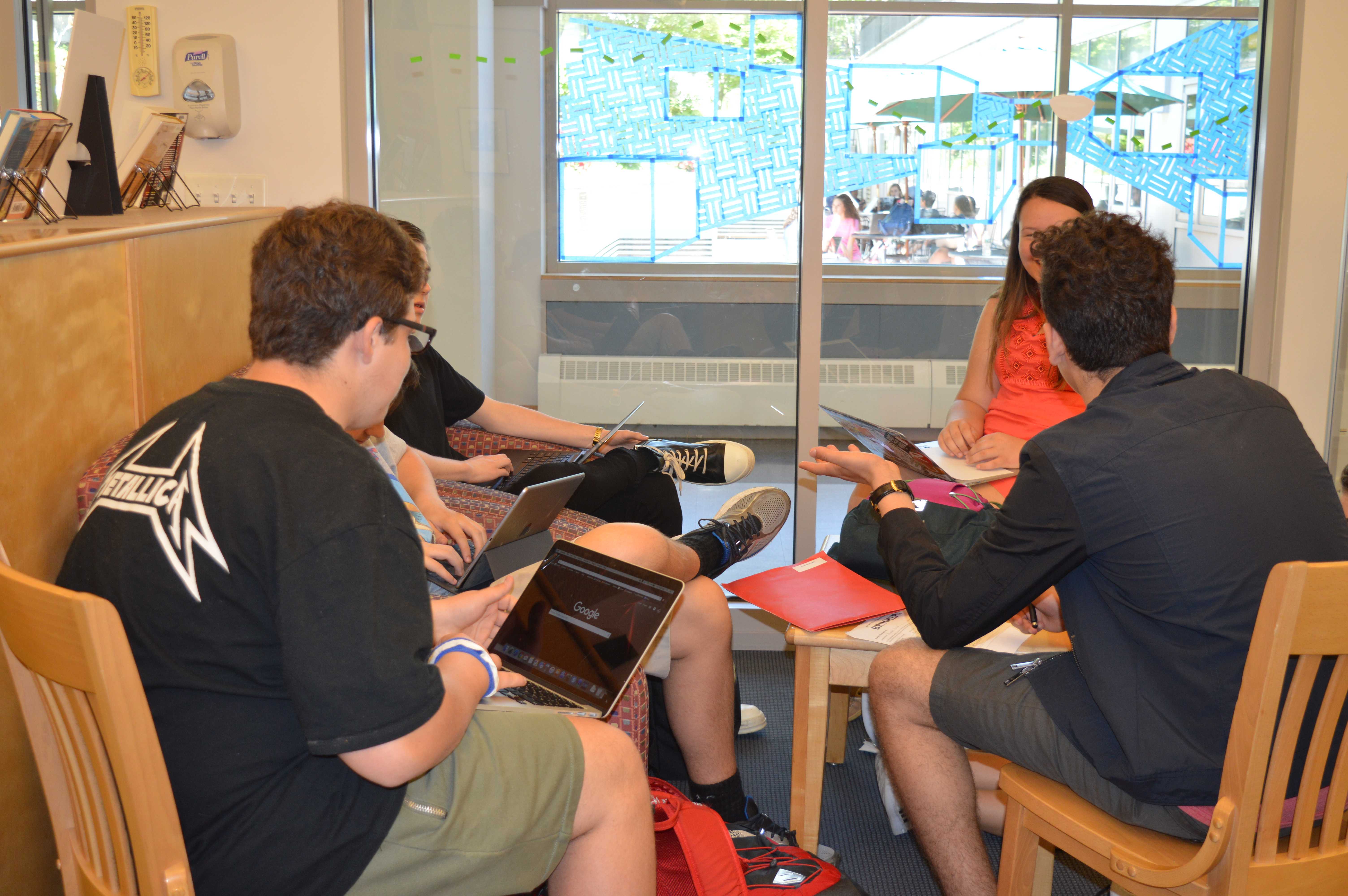 In addition to completing new building construction, over the summer, the School also plans to build a "Learning Commons" space in the existing Middle and Upper School library, according to Head of School Judith Guild.
Library Director Megan Dolan, who will oversee use of the space, says that the move will "accommodate a more collaborative working style for students," which will include more comfortable seating, several computer stations, and tables conducive to group work and collaboration.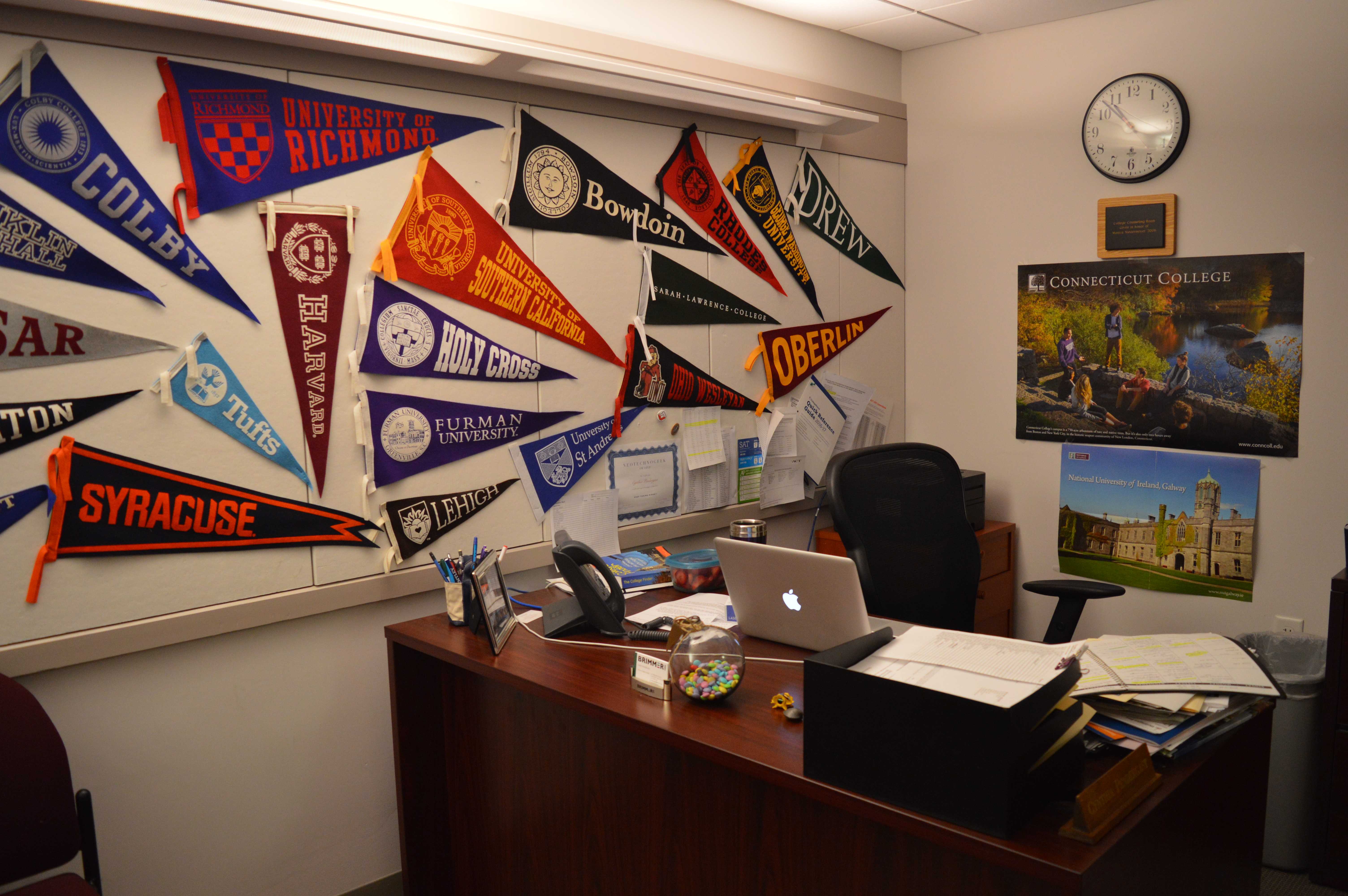 The project, which is "completely separate" from Chase expansion efforts, Guild says, will also see the installation of a Middle School academic support center in the existing college counseling area, which will move to new space in the fall.
The $103,000 raised at last month's "Reach for the Stars" auction will in part fund the redesign, Guild says.
"The library is going to become more of a space where people can go to get help and be a comprehensive resource for students," says Guild. "Instead of being a classic library, we will expand its purpose to meet the needs of today's learner."
"Because information is increasingly available in digital form we don't need as much space for print books as we once did, but I want everyone to understand that we are not abolishing books by any means," Dolan says. "Also, the core of my position will remain unchanged, and I'm eager to work with my colleagues to assist students with getting access to quality information and services."
Dolan says that all libraries regularly withdraw books  to keep the overall collection in good condition. Over the course of this academic year, as part of the libraries' normal operations, Dolan withdrew 20 percent of the collection.
"While the weed was prompted by a desire to know how much shelving we would need for the print collection as we planned for the new space, I want to make it clear that all books removed were chosen because they were either outdated, falling apart, or irrelevant to our curriculum and mission," she says.
Either way, the change falls well short of following the lead of Cushing Academy in Ashburnham, which made headlines in 2009 for getting rid of 40,000 books and replacing them with electronic sources.
"As we transform our libraries to meet the changing needs of our students, we are adjusting the space so we can support and direct project-based work," Guild says, noting that the redesign is intended to provide enhanced instructional support for students.
Along these lines, earlier this spring, the School recently transitioned the Math Lab into the center of the library. In the fall, the Writing Center will also move from the library's corner office to more open space. In turn, the office will be reserved for quiet study space when it isn't needed for class or meetings.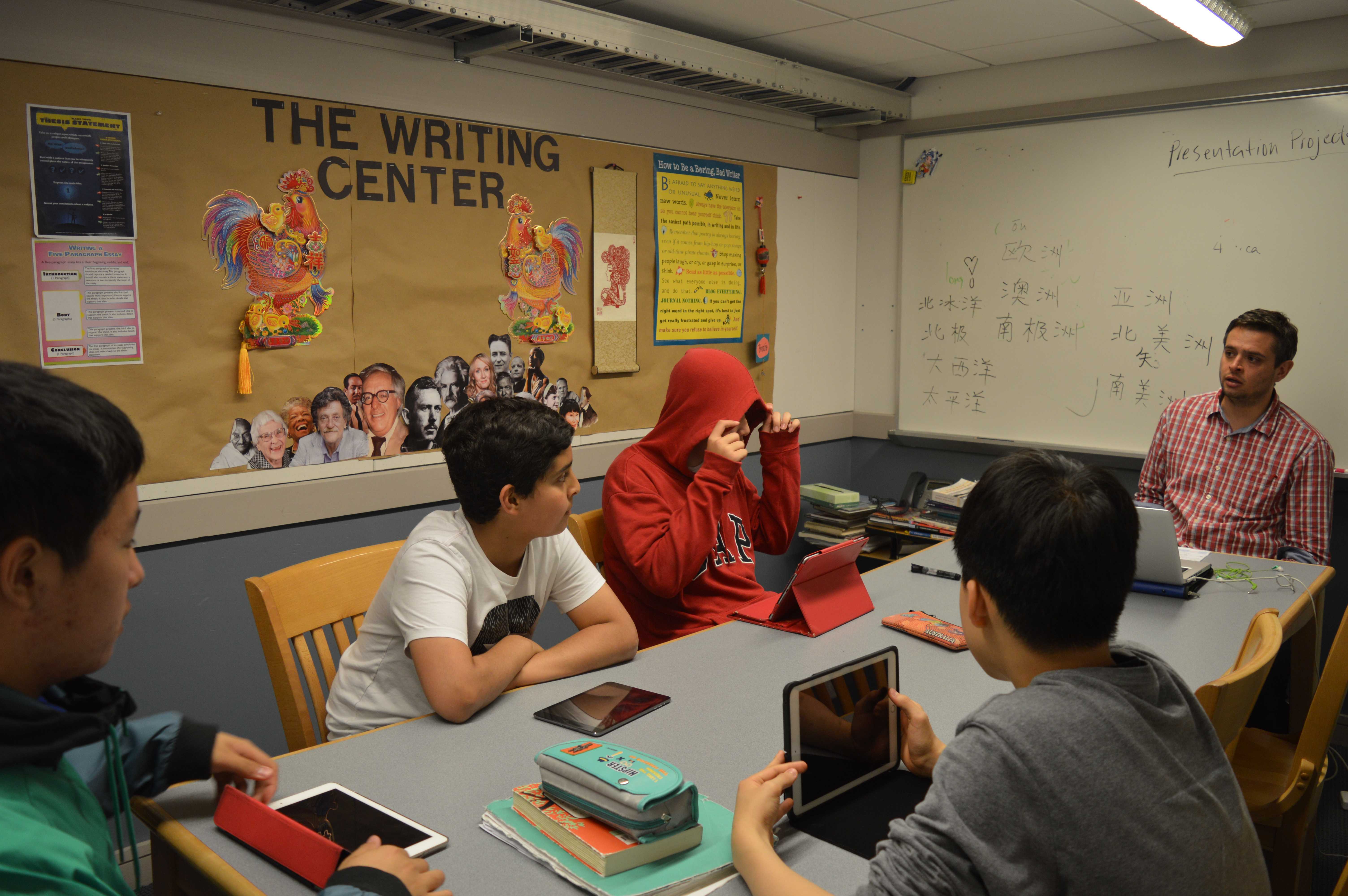 Neudel, along with Middle School Head Carl Valley, will schedule staffing of the two spaces.
"With a variety of small changes and some additional hiring, I believe we will find both the Learning Commons and Innovation Center places where students will receive the support they need to be productive and accomplished students," Guild says.