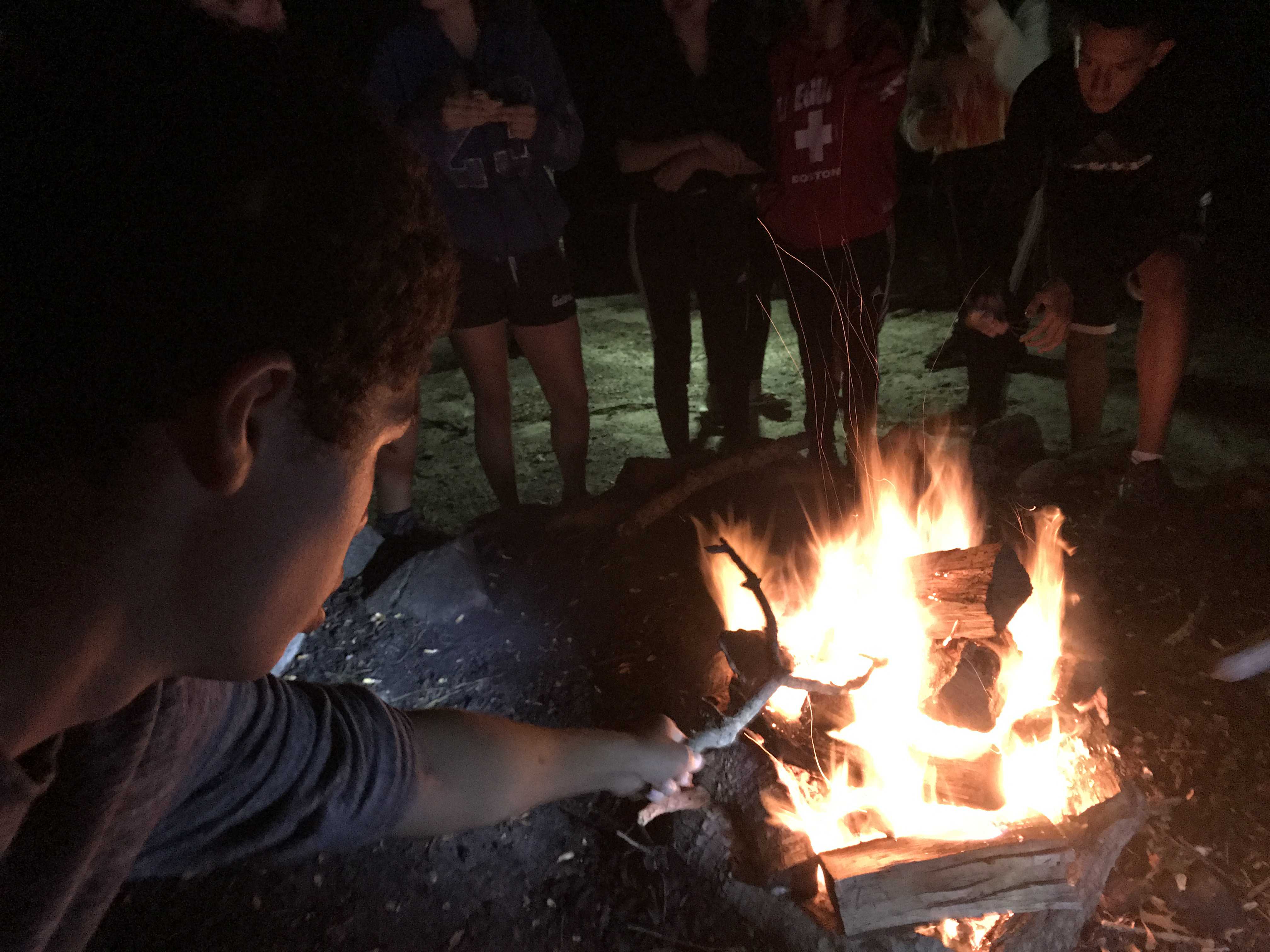 Students experienced a shortened time at camp before the first full week of classes, following a controversial administrative decision last spring.
Freshman, sophomores and juniors departed Thursday for the normal Friday afternoon return, with just one overnight at Camp Windgate Kirkland in Yarmouth, Massachusetts. Seniors departed a day earlier, as per usual, but still returned to campus with the rest of the grades. Typically, the graduating class experiences three nights away.
Even with less time at camp, students assumed more leadership roles by coordinating various activities, including Brimmer Go, a play of Pokémon Go in which teams searched for teachers around the property to complete challenges and earn points.
Students also orchestrated the annual water balloon toss, won by Michael Donahue '19 and Justin Ewing '19. For an evening activity, Geo Echebiri '18 and Michelle Levinger '19 called out items students hopefully had gathered from their lodges to earn points toward bags of candy.
"We had great participation, even from students who don't typically assume leadership roles," says Echebiri, who lead the camp organization. "I feel fine about camp being shortened, especially since students had more flexibility with their free time."
Last April, The Gator wrote a contentious editorial which criticized the administration's decision. "Simply put, one night away is insufficient to cement cohesion," the editorial board wrote. "Indeed, much of what makes Brimmer special is not only the bonds formed between peers, but also between students and teachers."
One reason for the change, Upper School Head Joshua Neudel told The Gator for its news coverage, was that a shortened trip would help prevent tiredness before the first full week of classes. "We want everyone to be at their best," he was quoted as saying.
In a letter to the editor, Neudel criticized The Gator's coverage. "The original article did not contain the full reasoning for the changes and lacked the details necessary to give readers a full understanding," he wrote, before copying a letter he composed to parents about making way for new "programming formats and additional programs."
Returning from camp this year, Genevieve Collins '18 said, "I liked how the seniors still had an extra day, but I feel like the underclassman and juniors didn't have as much time to bond."
Sita Alomran '19 said, "I like that camp was short and quick, even though we missed some activities."
Math teacher Peter Slaski said, "I thought it was fun. I feel like we still did all the activities we normally would in two days, and I felt just as exhausted coming home on Friday as I normally do. I definitely didn't miss spending an extra night sleeping in a bunk."
English Language Support teacher Matt Vaughan said, "I think it was good. It was a well-balanced way to start the year. It's a lot to ask of teachers to start the first week of school and immediately pack your backs to go sleep in bunk beds for two days. We still had that bonding experience."
[polldaddy poll="9833818″]