Community Feels Effects of Hurricanes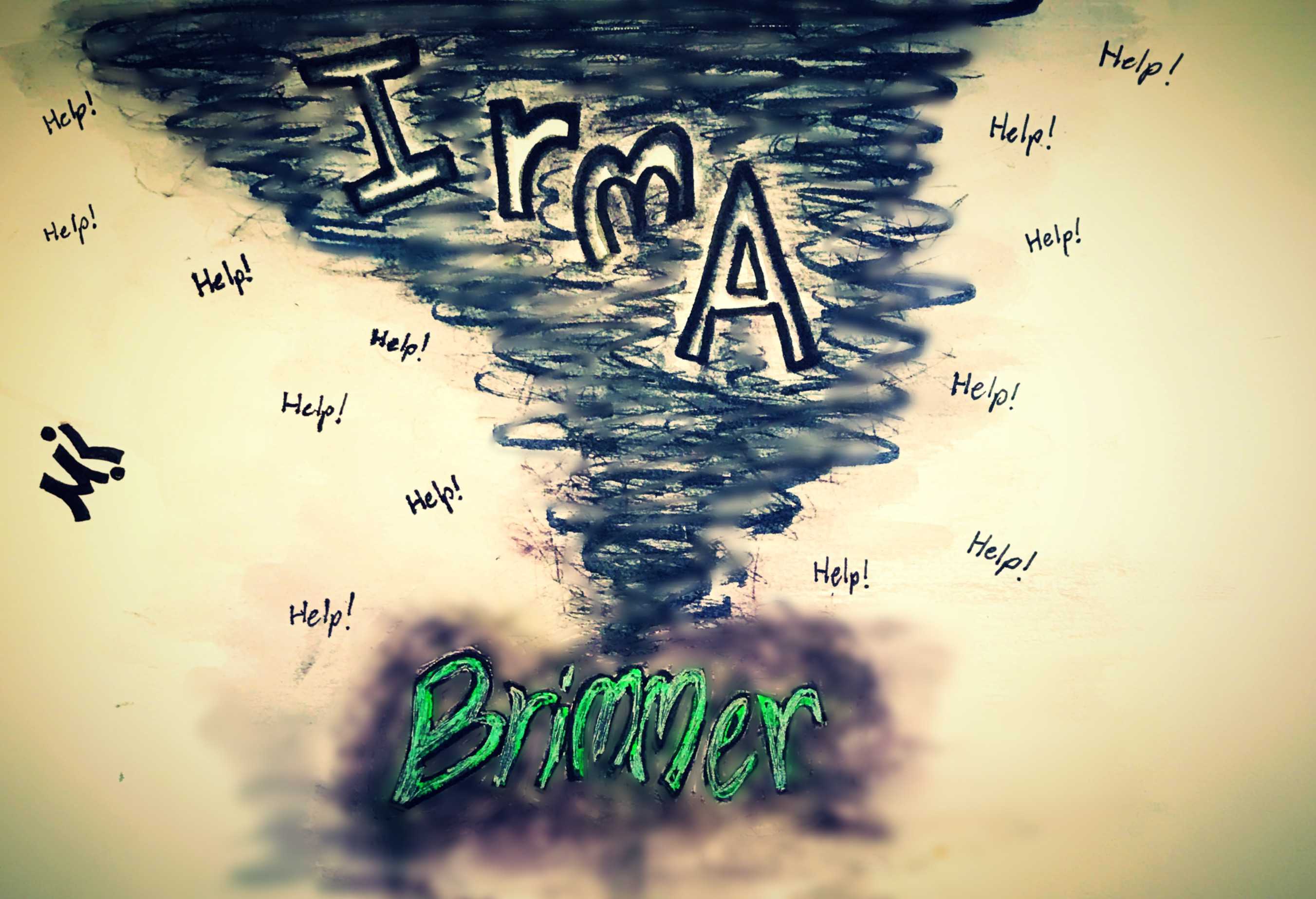 While away at Camp Windgate Kirkland, English teacher Kenley Smith did her best to to stay positive, but she couldn't stop thinking about Hurricane Irma. The powerful Category 5 storm had already caused massive destruction in Barbuda, Saint Martin and the Virgin Islands. The predictions of a "worst case scenario" in Miami, Florida, where she spent eight years teaching at another private school, left her deeply worried.  
"I couldn't do anything to get my friends out of harm's way, and that feeling was simply agonizing," she says. "I tried calling people, but the cell service was down in certain areas. Of course, I imagined the worst."
Prior to teaching in Miami, Smith also taught in St. Croix, which was spared by Irma but walloped by Maria. "It's a mess, and it's going to take months to recover. Much of the area still doesn't have fuel or running water, but thankfully everyone I know there seems to be doing okay."
History teacher David Cutler '02, who also taught in Miami, felt a similar sense of angst. Irma had weakened to a Category 3 storm before making landfall there, with its strongest winds hitting the other side of the state. To date, in total, Irma has caused 102 fatalities and over $62 billion in damages in impacted areas.
Many other regions are still without power, including Puerto Rico, which, after getting hit by Irma, recently endured another pummeling by Hurricane Maria. According to a recent New York Times editorial, in Puerto Rico, "power is out, and restoration of the electrical grid may take months, not weeks."
The United States has vowed to send aid to the island, which has already experienced a decade of economic hardship. But yesterday, the Trump administration denied a request to waive shipping restrictions to help with relief, citing that badly damaged ports first need addressing.
Whatever the impediments to delivering aid, Emma Dunnington '18 is upset about the suffering continuing in Puerto Rico. "There should be some way to help. We should be doing more," she said, noting that the president's tweets over the weekend, deriding NFL players for kneeling during the national anthem, detracted politicians, the media, and the public from keeping the spotlight on Puerto Rico.
Yesterday, Trump denied that his administration had been slow to respond to Puerto Rico's hurricane devastation, due to his preoccupation with by his with protesting NFL players who kneel during the national anthem. 
"I wasn't preoccupied with the NFL. I was ashamed of what was taking place," Trump told reporters. "I've heard that before, about, 'Was I preoccupied?' " Trump added. "Not at all, not at all. I have plenty of time on my hands. All I do is work. And to be honest with you, that's an important function of working — is called respect for our country."
It's still not clear how much money Puerto Rico will need to rebuild, after the Category 4 story laid waste to most the island's fledging infrastucture. Still, NPR reported yesterday, "Trump said the island was 'literally destroyed,' and that the he plans to visit shortly to assess the damage. 
For its part, Houston, Texas, the fourth largest city in the United States, is still reeling from the destruction caused by Hurricane Harvey, which has killed more than thirty people to date. According to multiple news outlets, economic losses there could be as high as $200 billion.
"I went on a cruise when Texas got hit. My aunt was with us, who lives in Texas," says Jordan Minor '17. She lives in an apartment building, and her husband was home in an apartment building. The first two floors got completely flooded. They are currently living in a shelter."
Upper School Head Joshua Neudel has pledged that Brimmer will participate in helping raising money for hurricane relief.
"There is a group of faculty and staff that have come together to brainstorm ideas about how to help," said Neudel. "As a community, they will invite Senate and the student body to find a way we can support people in the hurricane affected areas." 
In one of his recent blog posts, Hurricane Harvey and Lessons from Katrina, Neudel also shared lessons he learned about how best to help storm victims.  "I can still recall the images, faces, and the stories I heard during my trip to Mississippi and New Orleans," he writes.
Upper School Senate President Stone McLaren '18 said, "We are going to have a talk about how we are going to raise money in the upcoming weeks."
Leave a Comment