With US Fall Play, See How Far Rabbit Hole Goes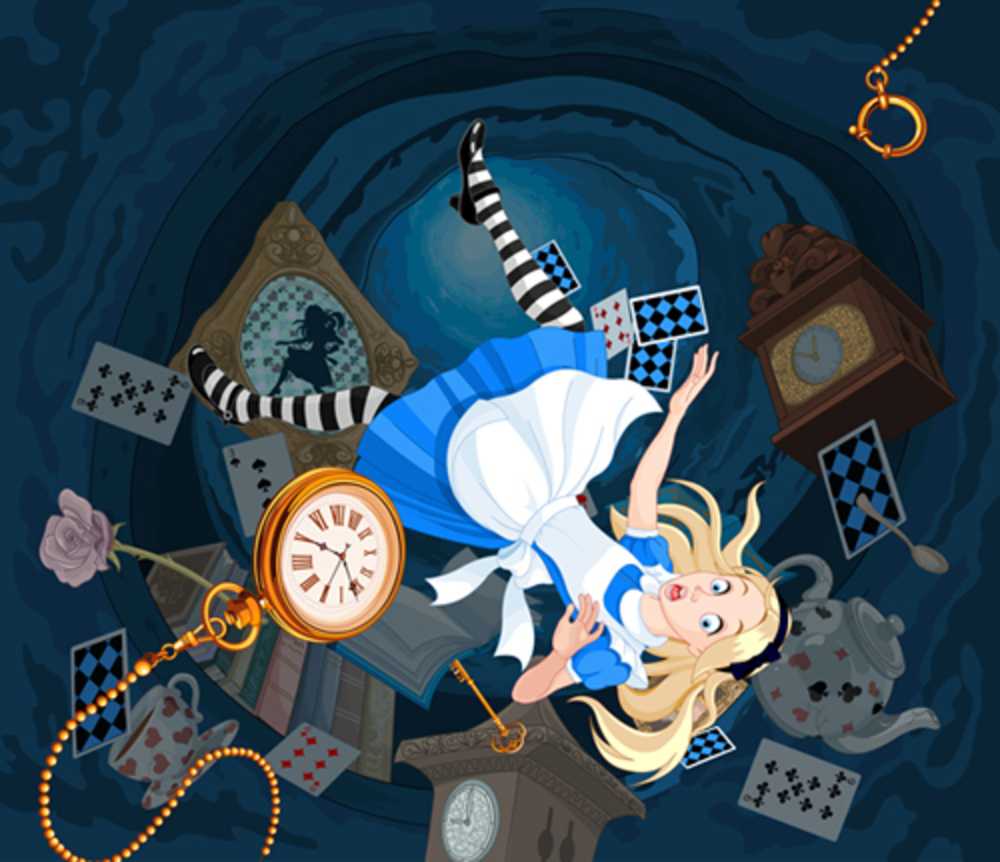 Creative Arts Department Chair Bill Jacob is looking to see just how far the rabbit hole goes with the Upper School fall production of Alice in Wonderland.
Students will perform the version adapted by Eva Le Gallienne and Florida Friebus, first performed by the American Repertory Theatre in 1947, based on Lewis Carroll's Alice in Wonderland and Through the Looking Glass
"Lewis Carroll's bizarre take on the world is just as fresh now as it ever was," says Jacob. "This is a bizarre, dark and unsettling comedy that's vastly different than the Disney Alice so many grew up on."
The story centers on a young girl, Alice, who finds herself in the mysterious world of adults, a world of curious creatures and thwarted mis-adventures. On her journey, she encounters talking animals and singing flowers, murderous playing cards, abusive royalty, and dancing lobsters among others.
Cara Rittner '19, who plays the Caterpillar and the Mock Turtle, among other roles, is excited about the upcoming production.
"It looks like the effects are going to be really cool, and Mr. J has some great ideas. I'm definitely excited for it and it looks like it's going to be a great show and the cast is really into it."
Maya Bousek '19, one of the production stage managers, says, "I just love the excitement of when you're putting on a show. I really like the camaraderie of everything and how everyone works together to make it the best show possible."
Jacob says that he wants this year's fall play appeal to wider audiences, even outside of the Brimmer community. He also noted that the majority of students who auditioned are females, making a production that features gender-neutral fantastical creatures all the more perfect.
Jacob says that he is also excited about the new lighting system that was installed in the theatre this summer.
"Using state-of-the-art LED technology, the new lights offer a whole new array of colorful effects available to Dick Williams, the school's long time lighting designer," he said.
The play is scheduled for Thursday, Nov. 9 at 7:00 p.m, as well as Friday, Nov. 10 at 2:00 p.m. and 7:00 p.m. Don't miss out on what promises to be an awesome show.
Leave a Comment