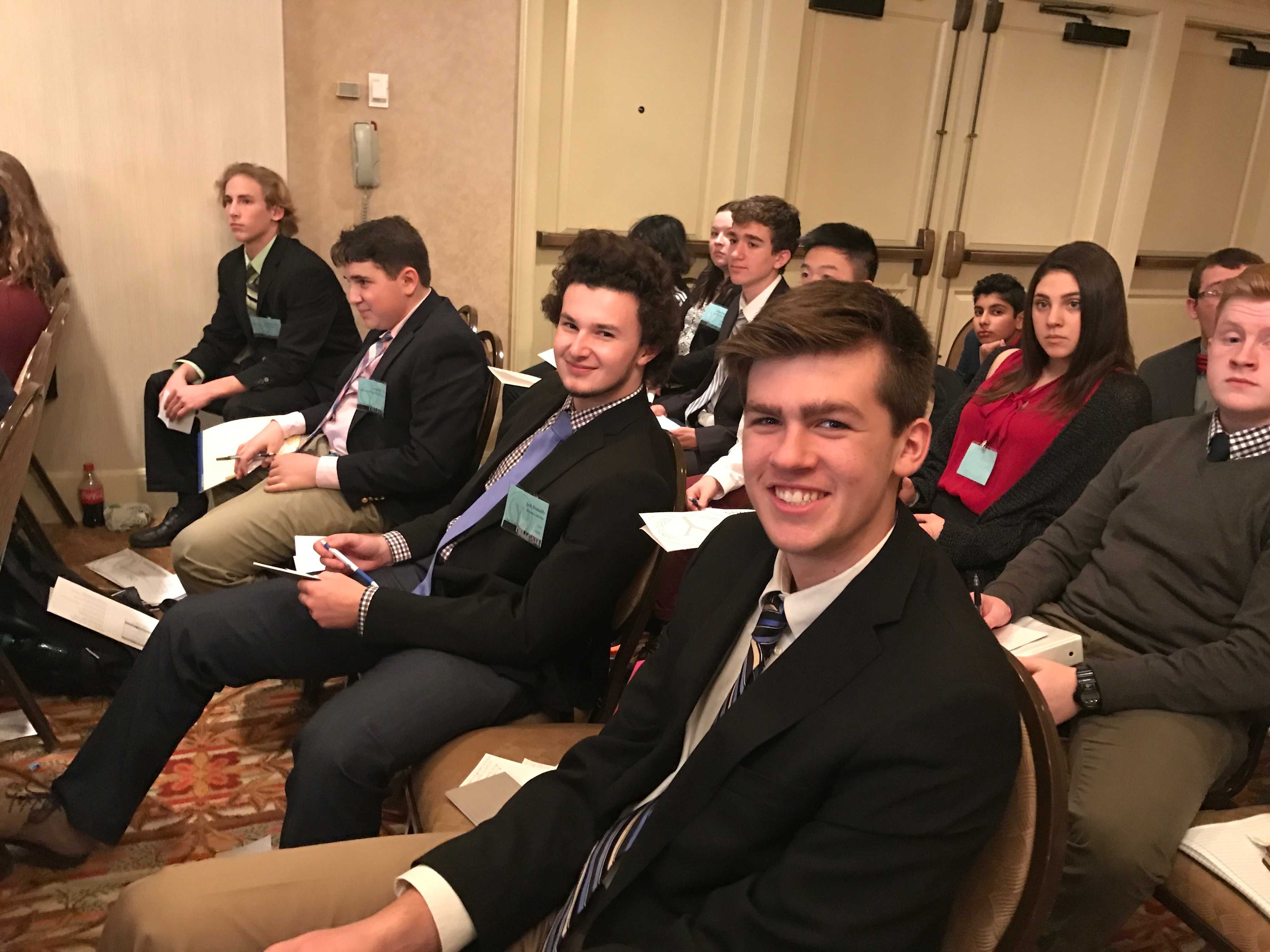 With a modified class schedule that includes a Wednesday block slated for assembly, missed class time and activities, clubs got off to a slow start this year, as the first official meeting period took place just last week.
Moreover, the Upper School Senate is now in charge of monitoring clubs, which last year fell to Dean of Students Paul Murray. For their part, students hoping to launch a new club are expected to take a greater leadership role, while relying less on adult oversight.
This is a notable change from previous years, in which students signed up for only two clubs largely lead by advisors, which met on alternating weeks. This year, students can register for multiple clubs, even with conflicting meeting times likely to occur. Last Wednesday, in fact, student club leaders did not know which members would show up, and which would attend another club.
Cara Rittner '19, who belongs to two clubs, was split between which to attend.
"In the end, I had already gone to Community Service Club meetings at lunch, so I decided to go to the French Culture Club meeting because we hadn't met yet. Still, I didn't like having to make that decision," she said.
Along these lines, Upper School Head Joshua Neudel explained that with additional changes to the schedule, as well as time and energy dedicated toward opening the Hastings Center, it took "longer than anticipated" to get clubs up and running. Moving forward, the shared Wednesday block will also be reserved for clubs at least two or three times per month, Neudel also noted.
'We asked Senate to take more ownership of the process as a way to build student leadership in the school," said Neudel, also explaining that representatives have the power and responsibility to help clubs find additional, non-conflicting meeting times.
The Programming Committee, headed by Vice President Stephen Ramsden '19, is tasked with "overseeing student clubs," according to student government's new Constitution, which was approved last spring. But Ramsden says that a lack of a dedicated activities block has created  a "difficult and unfortunate challenge" for helping clubs thrive.
"I understand how packed the academic schedule is, but clubs are extremely important for students to express their views on a variety of important and meaningful topics," he said. "I really hope that the School finds a way to honor the importance of club time as much as class time. It's that important."
In the meantime, Ramsden says, to avoid multiple clubs setting meetings at the same time, which pull from many of the same members, he urges club leaders to coordinate what day of the week they hold meetings during lunch, which, with noticeably shorter lines, has also been extended by 15-minutes this year.
"This still isn't an ideal solution, as students shouldn't have to worry about eating lunch and participating in a club in a meaningful, productive way," he said. "Ideally, we should have a dedicated and uninterrupted activity period, but we are doing the best we can to make the best of the situation."
Grant Iuliano '18, who serves as a co-lead delegate for Model United Nations, one of the most popular student clubs, says that with just one scheduled meeting so far, it's been "challenging" to be productive.
"I know a large part of that was because of a busy opening to School and a new schedule, but I am hopeful that moving forward, we will have more time to meet. If students wish to succeed at the Yale conference, they will need to really step it up with some outside work, which could require meeting before or after school."
The recently chartered robotics team, lead by Jeff Wu '18, currently meets each Sunday at School, in addition to whatever time is available on Wednesdays. .
"If we want to do well in competition, we need to meet more often than what is reserved for clubs right now," Wu says.
Upper School Senate President Stone McLaren '18 says that his administration is working diligently to support clubs.
"Still, I certainly see how this could be a challenge for more academic-oriented clubs, which need students focused on the task at hand," he said. "We're working on a solution as best as we can."