The Athletics Department had two big accomplishments this fall, hosting an inaugural home cross country meet and scheduling the first field hockey game in three years.
Cross Country
The four-time Massachusetts Bay Independent League champion cross country team, for the first time in School history, hosted a home meet at Larz Anderson Park last Wednesday.
For several years, Head Coach Ted Barker-Hook had worked toward finding a venue to host a home race, which could manage over 100 runners.
"Larz Anderson Park was the answer, as it had enough space for the entire league, and, as a bonus, it is a well-known varsity course in the Boston area," Barker-Hook said. "For Brimmer and May runners hoping to compete at the next level, getting a chance to have times to compare to public school runners from the area is invaluable in the college recruiting and application process."
Athletics Director Jeff Gates said that Barker-Hook did a "fantastic job" of organizing the event, and that he received positive responses from all of the competing teams.
"We hope to be able to host again next year, maybe even twice," Gates said.
In the hilly 2.76 mile-course, Co-Captain Connor Reif '17, continuing his dominance in the league, crossed the finish line in 16:38, almost a minute-and-a-half in front of the second place runner.
For his part, Co-Captain Matthew Ayres '18 said that he enjoyed running a new course, especially as a senior.
"It was a nice way to end my running career here, and hosting a home course is something I know that Coach Barker-Hook has been working to achieve," he said.
Field Hockey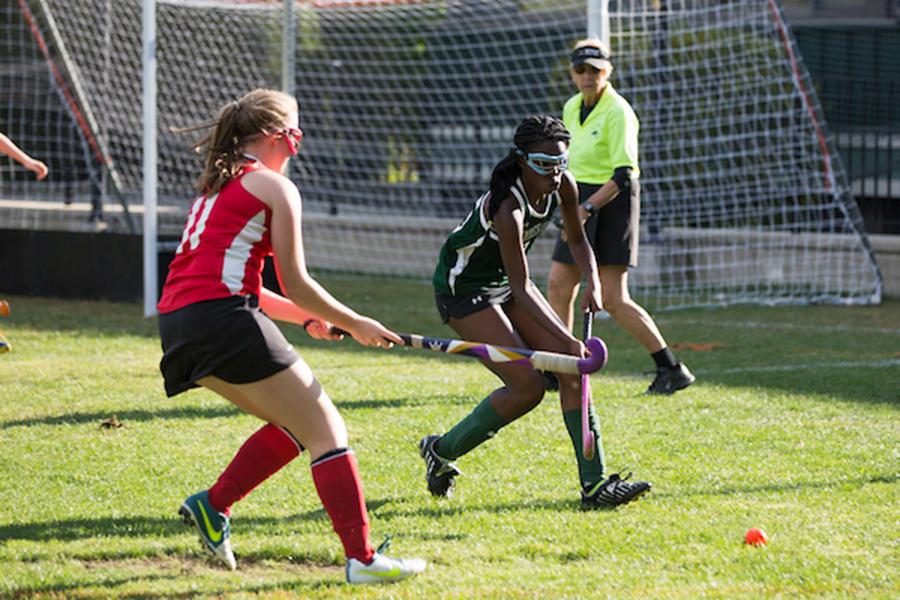 On Friday, Oct. 13, for the first time in three seasons, the field hockey team competed in an official match up against Montrose.
The Gators let in just two goals in the first half, before experiencing a more challenging run after the huddle. Still, the loss didn't prevent players from enjoying the competition.
"It was my first field hockey game ever," says Co-Captain Emily Onderdonk '18. "It was definitely something new, but it was also really exciting. I just picked up the sport last year, I really love it, and I'm glad that the program is taking off."
Last year, Onderdonk says, the team has just eight players—now, it has 12. In this regard, Gates says that he is "extremely happy" about the team's growth, and that he hopes to schedule more games next year.
For Co-Captain Amy Nwachukwu '18, she was a freshman the last time she competed in a  game. 
"I feel really glad that the people who are just learning to play have a chance to compete in a real field hockey match, especially at home," Nwachukwu said. "It's also great to see the sport gaining popularity here. As a senior, that's a really nice to thing to see."