Gator Plans to Appeal Critique from CSPA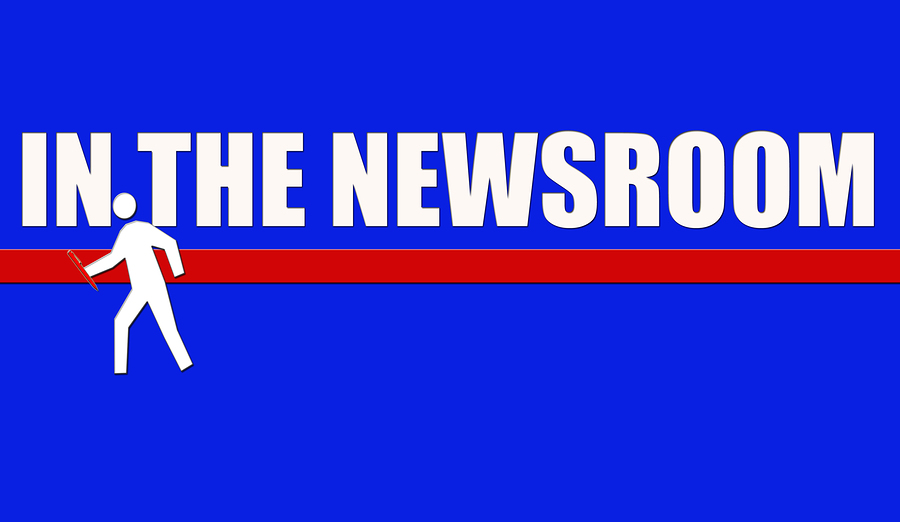 The Gator plans to appeal a Silver Medal ranking from the Columbia Scholastic Press Association (CSPA), arguably the nation's most prestigious student press association.
According to the CSPA website, "Gold Medalists are given for total scores from 800 to 1,000 points; Silver Medalists, from 600 through 799 points; and Bronze Medalists, 599 points and below."
The newsroom earned 720 points, with a lack of sports and club coverage causing major deductions.
"The last sports post was in May. I'm sure football season has started as well as other sports, but there is nothing on it," the critique reads in part. "What are groups/clubs doing, winning? The staff has mastered the skill of journalistic writing, they just need to utilize it more in updating [the] site and covering school events."
Gator Advisor David Cutler '02 is happy with the overall result, but he plans to speak with the newsroom about appealing for a revised score. For one, Cutler points out that Brimmer and May does not have a football team, and that students, including Gator reporters, are required to participate in after school sports. In comparison, the majority of public schools in the area do not require students to participate in athletics, allowing student-journaists the ability to cover after school events.
Cutler also calls it "unfortunate" that The Gator would be penalized for operating within the confines of the the School's mission, which encourages individuals to devote time to exploring diverse interests.
"I strongly believe in the value of criticism, but on several fronts I can't help but feel that CSPA didn't consider factors that differentiate our small private school community from a large public school," said Cutler. "I wonder if CSPA read our in-depth coverage about clubs this fall, or they would have realized why we didn't have more to report on here."
At the same time, Cutler says that he understands how The Gator, among just a few private schools in New England that have online student newspapers—and the only one in the surrounding area—could cause difficulties in judging for CSPA and other scholastic journalism organizations.
"After around seven years of advising online student newspapers at two different private schools, from the feedback I have seen from multiple outside organizations, it's clear that judges, even with the best of intents, don't have a solid understanding of how our schools operate," Cutler says.
For her part, Editor-in-Chief Shani Breiman '18 is proud of what The Gator has accomplished this fall.
"As a small private school we have done a great job covering the key sporting events and the difficulties clubs have had in both written stories and on GNN," Breiman said. "There is definitely a difference in what we can cover as opposed to a big school, but we focus on covering what we can to the best of our abilities."
Breiman reiterated that the newsroom should be proud of its enhanced television production, while sustaining a high quality and consistency or written reporting.
Still, Cutler and Breiman pointed out that the CSPA critique provided some helpful feedback. The newsroom should step up its caption writing, and do a better job of identifying people in photographs. Additionally, The Gator must expand its feature reporting, including profiles and human interest pieces.
"In this regard, I'm likely to blame the most," says Cutler, who has a professional background in hard news reporting. "I've always struggled with feature writing. Unfortunately, this has translated to poor instruction from me. In the spring, I'm committed to bringing in outside journalists to help me help The Gator improve."
Cutler also agrees that The Gator should clarify how readers can submit letters to the editor, which he plans to address with students. Along these lines, the newsroom also needs to advertise a clear correction policy under the  "About" menu, and also include some sort of "corrections tag" for stories that have been edited after being posted live.
Leave a Comment