Freshman Year to Grow More Challenging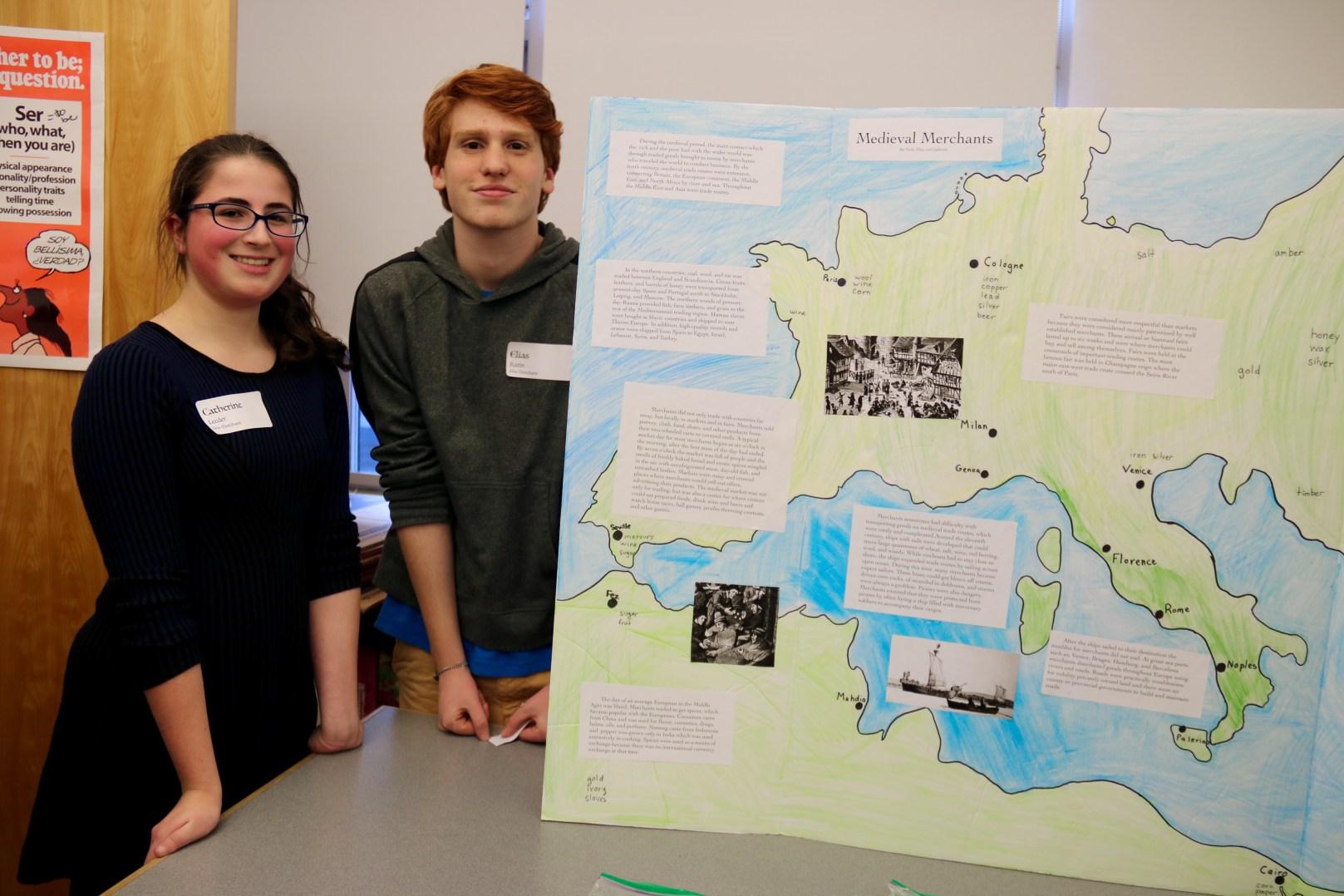 For most students, the transition between the 8th and 9th grade can be a big one, particularly in the amount of work assigned.
But as December approaches, many freshman are not feeling the burn.
Take it from Ben Chin '21. "There's not much work this year, at least not yet," he said. "I'm curious to see what the workload will be like the second half of the year."
According to Kat Klacko '21, a new student, the workload has been relatively light thus far. "It's not so bad, but obviously there going to be more work coming," she said. "After all, we are in high school now."
On that point, Klacko is correct. Dean of Students Paul Murray says that by design the workload start off more slowly in the 9th grade. Gradually, however, this will change, especially as the grade heads into the end of the semester.
For example, students are currently reading Geoffrey Chaucer's The Canterbury Tales, which they will present on in mid-January. For this annual capstone project, freshmen will present about the Father of Literature, providing commentary of specific tales.
"I think freshman should expect a little more," Murray said, who also teaches 9th grade English. "We intentionally start it light to get students acclimated, but there is a steady incline."
However, not all freshman feel that this year is less work than 8th grade year.
"It's a lot more work this year compared to last year. I feel like each time I go on eBackpack there is a new assignment up," said Ana Forgit '21, who attended here last year.
As for 8th graders, some feel that they receive a disproportionate about of work compared to their 9th grade peers.
"The workload is actually too much," said Lucca Picon '22. "When you go on eBackpack at home, it's flooded like the Amazon."
"Why, why do we get this much work," said Asher Jaekel '22.
But Middle School Head Carl Raspidara-Valley says that his division works hard to prepare students for the rigors of high school, and that teachers don't assign work to be "mean."
Rather, Raspidara-Valley said, "We're preparing students for high school even though they aren't in high school yet. We work hard to find that balance, but overall the amount of work given is appropriate."
"I'm confident that the type and amount of work that 8th graders receive will prepare them well for high school," said Joseph Bahhady '21. "I know that's true for me. I wouldn't be doing as well this year if not for my experience last year, and I know many of my friends here feel the same."