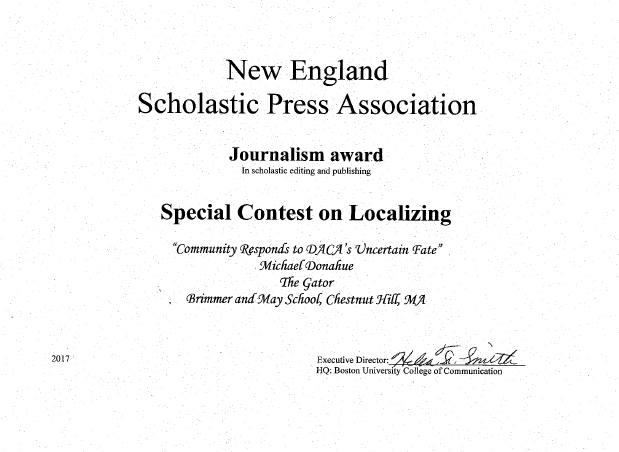 Gator Associate Editor Michael Donahue '19 received an award today from the New England Scholastic Press Association. His article, Community Responds to DACA's Uncertain Fate, was recognized for excellence in localizing regional, national or international news.
"It's a terrific honor to be recognized for the article," Donahue said. "It's an important topic, and I'm glad that it resonated with the judges."
Donahue's recognition comes on the hells of The Gator earning a "First Class" distinction from the National Scholastic Press Association.