Actors Rehearse for 'Ghoulish' Show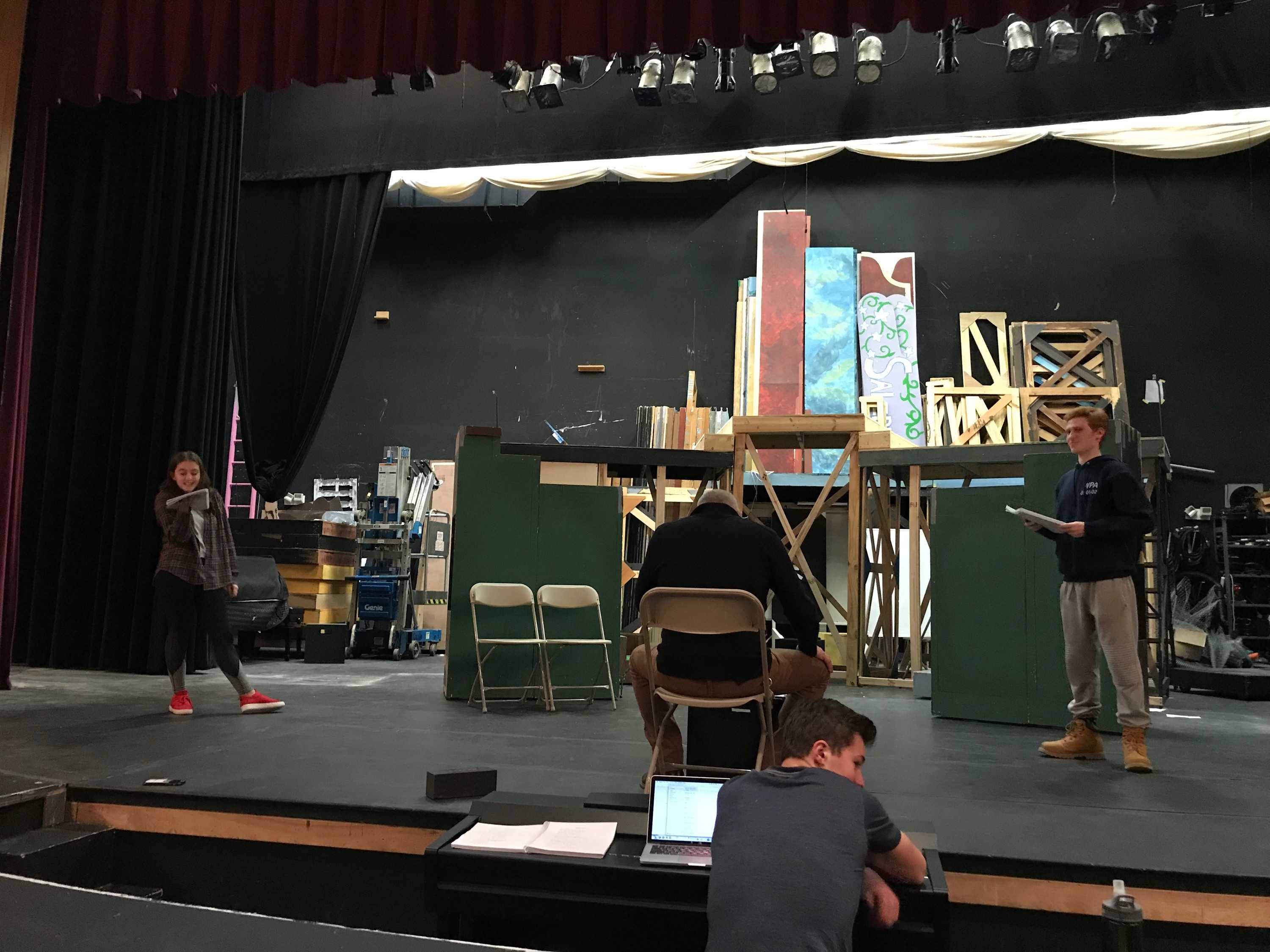 Upper Schoolers are rehearsing ghoulishly hard for the March 1 premier of The Addams Family, a musical comedy based on the classic 1960's television series, in turn inspired by characters created by cartoonist Charles Addams.
Playing members of the macabre clan are Jack Donnelly '18 as Gomez, Bella Lepore '18 as Morticia, Sonya Ewing '20 as Wednesday, Libby Foley '20 as Pugsley, Cara Rittner '19 as Fester, Katheryn Maynard '18 as Grandma, and Emily Onderdonk '18 as Lurch.
"We are fortunate to have such a talented choreographer," Director Bill Jacob said. "It's fun to see characters start to take shape. I'm very excited because it's such a new ensemble. There are lots of people who I haven't worked with before. Everybody is showing up, working hard, and having a good time."
Ewing is also pleased by the progress made, especially in the last few weeks.
"Rehearsal is going pretty well so far," Ewing said. "We have gotten through a lot of dancing and singing, and have started to really develop and channel our characters. The process can be tiring at times, but all the sleepless hours will be worth it."
Purchase your tickets by visiting the online ticket booth. Performances are set for March 1, 2, and 3.
Leave a Comment