With Appeal, Gator Wins CSPA Gold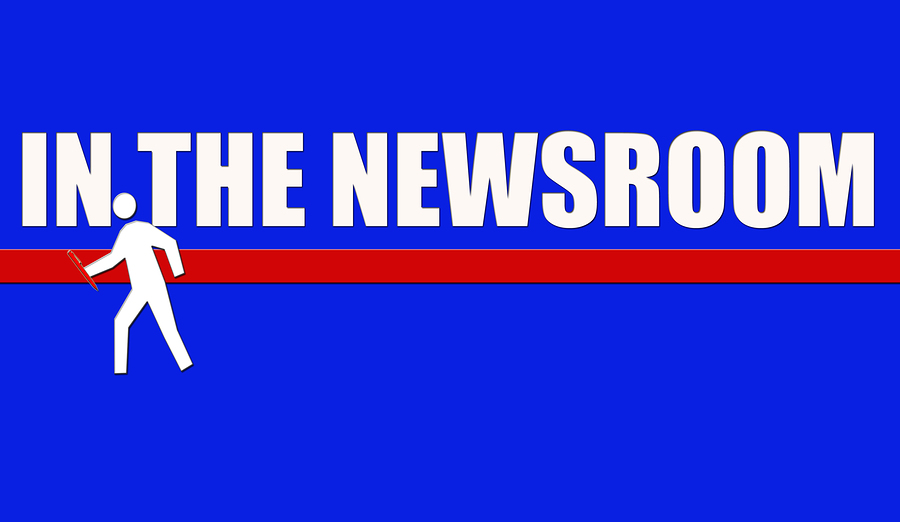 Responding to an appeal from The Gator, earlier today, the Columbia Scholastic Press Association (CSPA) changed its previous ruling and awarded the online publication a Gold Medal ranking.
According to the CSPA website, "Gold Medalists are given four total scores from 800 to 1,000 points; Silver Medalists, from 600 through 799 points; and Bronze Medalists, 599 points and below."
In November, CSPA had awarded The Gator a Silver Medal with 720 total points, but the publication appealed for a higher score, citing that it was unfairly marked down for not covering football, which the School does not offer.
Cutler also cited that Gator reporters are required to participate in after school sports, unlike most public schools in the area.
In a Nov. 21 article, Cutler called it "unfortunate" that the newsroom would be penalized for operating within the confines of the the School's mission, which encourages students to devote time to exploring diverse interests.
With the revised critique, though, The Gator earned 884 points, the highest possible rank for overall journalistic excellence—and placing it among the best student publications in the country.
"I couldn't be prouder of the newsroom for this magnificent recognition," said Editor-in-Chief Shani Breiman '18. "This is truly something special, and everybody involved in The Gator should be beaming. I know I am, and I'm just so proud of everyone who made this possible. What a terrific team effort."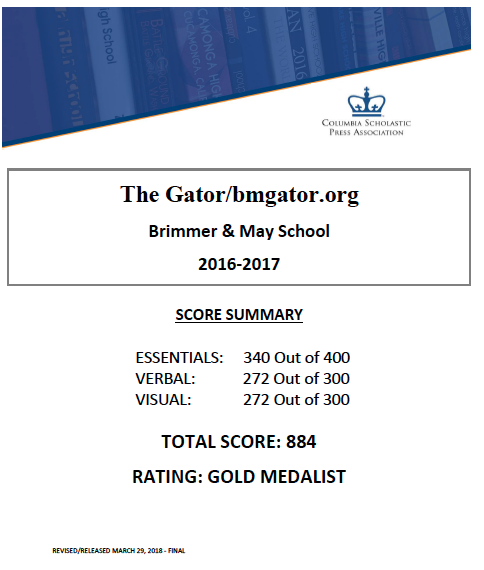 In the revised critique, the judge also applauded Gator Nation News, citing "excellent production quality" and the talent of on camera students, "who know their subject material" and "speak clearly and distinctly."
At the same time, the judge also offered constructive criticism, including clarifying The Gator's corrections and editorial policies.
"I want to thank the Columbia Scholastic Press Association for considering our appeal, and for offering such terrific feedback," Cutler said. "CSPA does so much to support student journalism, and it means so much that the organization recognizes the effort and talent of our budding reporters."
Leave a Comment