V. Baseball Season Opener at Colby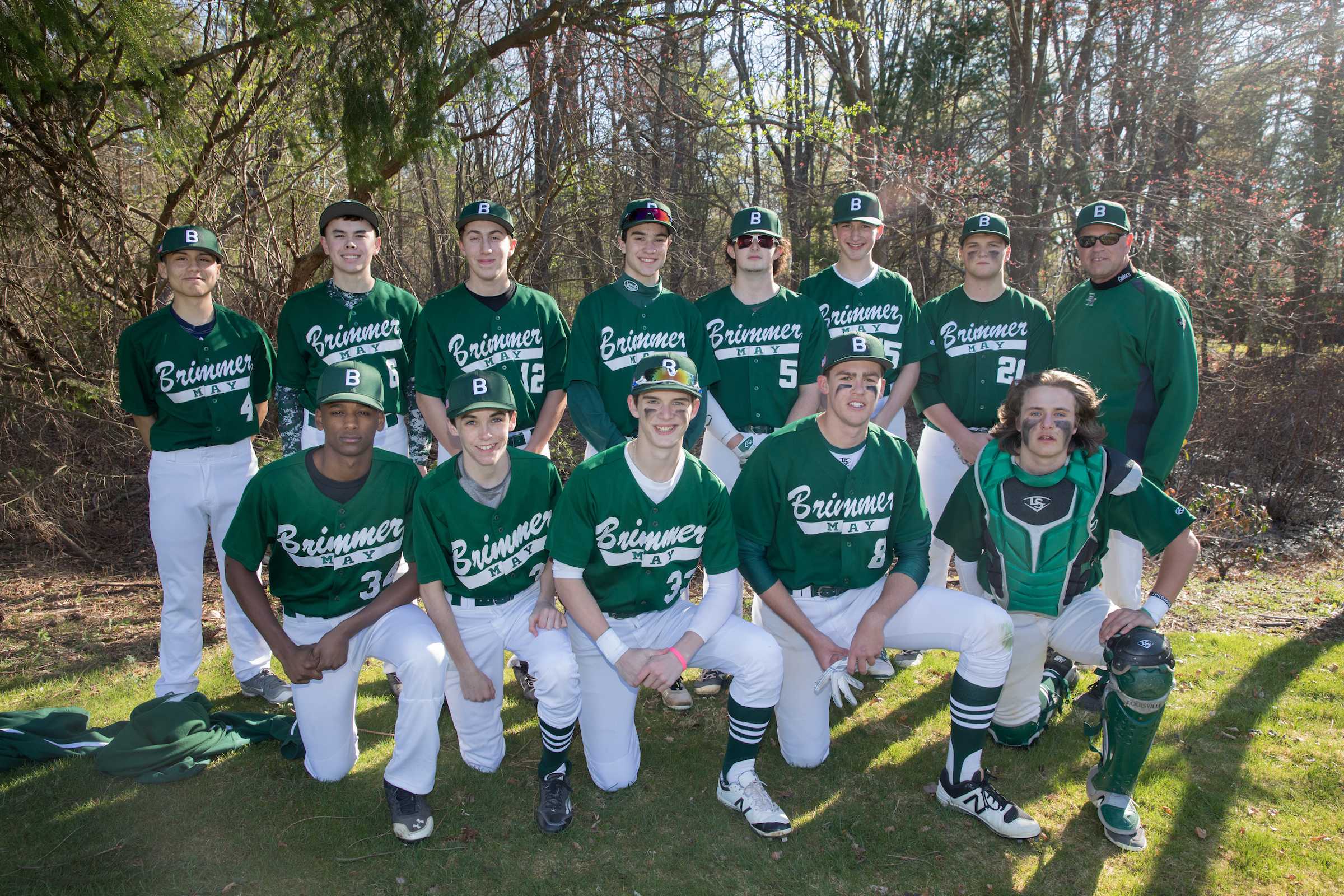 Coming off a league championship season, varsity baseball heads to Maine tomorrow for a night game against MAISAD power Gould Academy.
The ball clubs will meet at Colby College and play under the lights.
The out-of-league matchup will be the team's first game of the season, and Captain Matthew Hastings '18 is itching to get back on the diamond after the cancellation of a few early games, thanks to inclement weather.
"I'm super excited, and think it's going to be a great game," Hastings said. "We are playing a very good school, Gould Academy, and it will be cool for the younger guys to see a college like Colby. It's always fun to go out and play better competition."
Michael Donahue '19 felt similarly to Hastings, also emphasizing the importance of taking the trip as a team.
"I think it will be a really great experience because we get to travel to a really nice facility and play on a nice field," Donahue said. "We also get to stay overnight and bond as a team, so it gives us a chance to grow together early in the season. I think that this is good for the program because it will help us become a more popular program."
For his part, Captain Jack Donnelly '18 is excited to play a non-league game.
"It will be fun to play at Colby because my teammate's older brother plays baseball at Colby College, so the team is going to watch him play before our game. It will be good to go up there and play a team that isn't close by," Donnelly expressed.
This year, the team is playing a record nine out-of-league games, and has arguably the toughest schedule in school history.
While this might seem daunting, Grant Iuliano '18 feels, "The tough schedule is a challenge that the team is excited to take on. The possibility of playing so many great opponents both in and out of league something that Brimmer baseball has been waiting for."
The game has the team in high spirits, and that enthusiasm is reinforced by Head Coach Joe Iuliano.
"We tried to schedule this game last year, but it got weathered out. It's exciting for the team to go up and play a team from Maine that we would not otherwise get to play on Colby's turf field," Iuliano said. "Gould Academy is an opponent that I think we'll match up well against, and they don't have a turf field either so they're excited to play us."
Editor's Note: Shortly after this article was posted, the game was cancelled due to weather conditions. It is in the process of being rescheduled. 
Leave a Comment