US Students to Participate in Walk-Out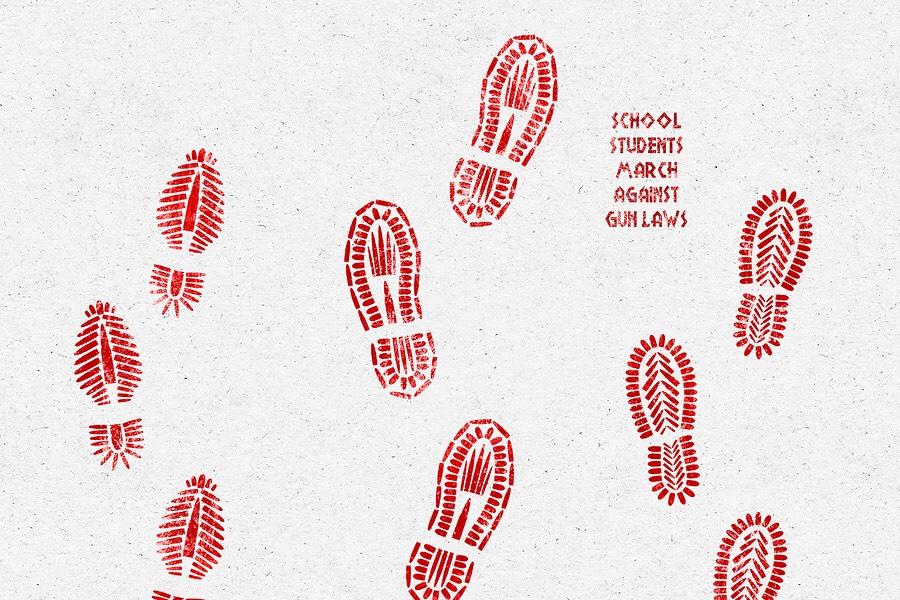 Tomorrow, Upper School students who choose to do so will participate in a nationwide walkout to lobby for stricter gun legislation, as well as raise awareness around gun violence.
The walkout will begin at 9:30 a.m., with students gathering by the sidewalk near the main parking lot. The peaceful demonstration will last 19-minutes, in remembrance of the 19th anniversary of the Columbine High School shooting in Colorado.
"The walk-out commemorates the Columbine shooting, but it also demonstrates what we can do now as students to prevent this in the future," said Maya Bousek '19, who is delivering an opening talk.
The demonstration is being organized by Stone McLaren '18, Maya Bousek '19, Steven Ramsden '19, and Chloe Berlin '20.
In addition to the walk-out, voter registration booths will be set up at lunch.
"A lot of the high school students can vote, and we hope that a lot of the students that walk-out will register," said Bousek.
Upper School Head Joshua Neudel recently sent a note home about the walk-out, stating that the he and the administration "support our students in their work to be engaged citizens and their right to take action if they so choose."
Neudel also made clear, though, that students who participate in the demonstration will be accountable for missed work.
"Students must also be aware of the consequences of their actions," Neudel wrote. "If students choose to walk out of a class, they will miss the material covered during that time, including assessments. They will be responsible for any missed work."
In an email sent to students Thursday, Bousek also provided further details about the event, emphasizing that while other schools might be planning a protest, here, students will "show solidarity to those who are victims of gun violence."
"We hope that regardless of whether or not you choose to engage, the walk-out can serve as an opportunity to reflect on current issues and the existing political climate on gun violence," she also wrote.
Leave a Comment