Gator Announces Additional New Titles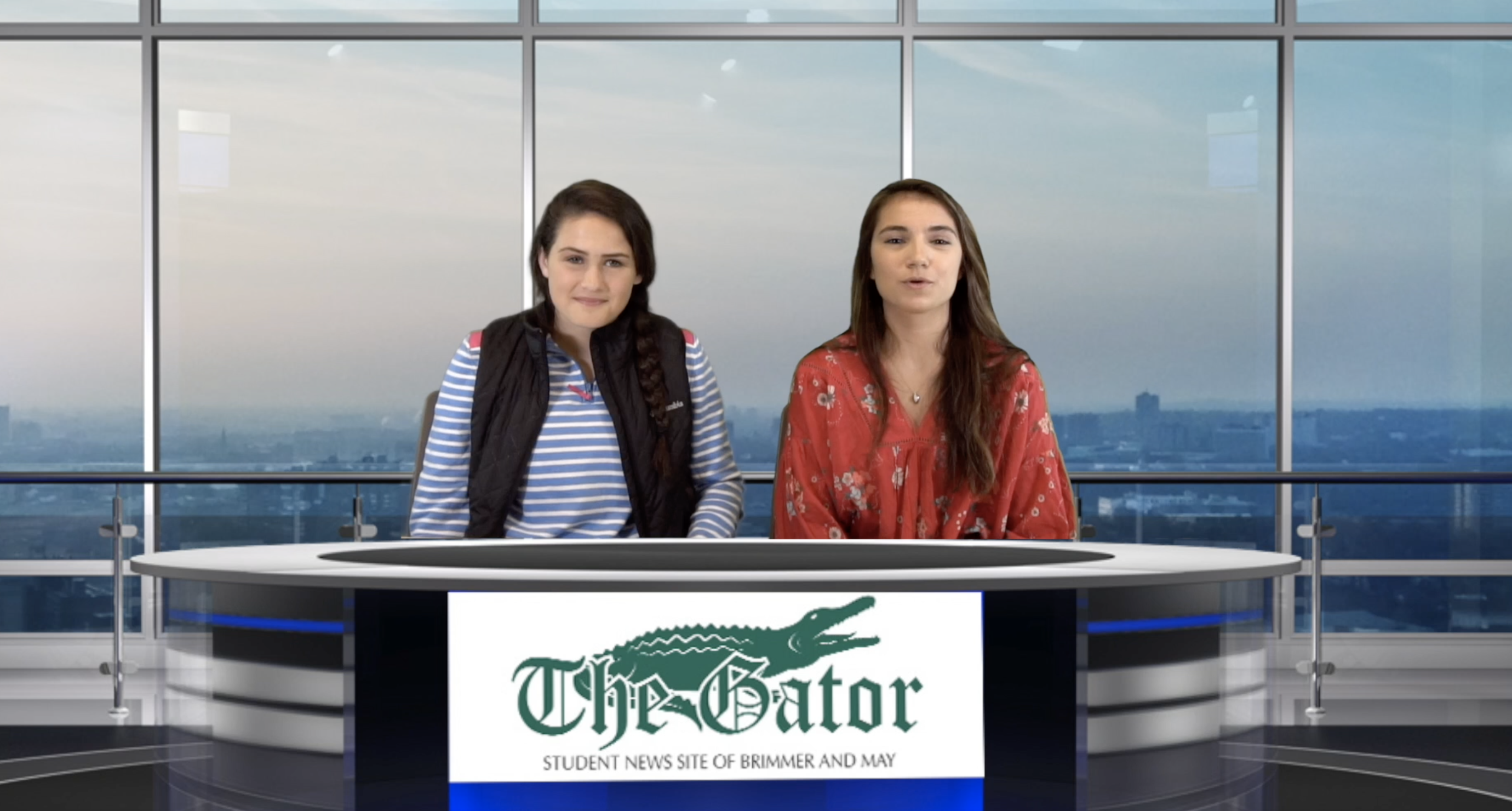 In anticipation of the upcoming graduation of eight senior staffers, The Gator announced three new editorial positions for the 2018-2019 academic year.
Caroline Champa '20 will assume the position of Managing Editor, while Hannah Ahearn '20 and Angeline Nur Dervisevic '21 will assume the positions of Gator Nation News co-anchors.
Champa joined the newsroom this fall, proving her abilities as a writer and a leader among her peers.
"I have loved Journalism thus far and really enjoy writing news stories that cover many different topics," said Champa. "I look forward to editing and writing stories that will challenge me to improve my writing abilities. I want The Gator to continue producing excellent articles and hope that we will continue to expand the topics we cover."
For her part, Editor-In-Chief Abigail Mynahan '19 is thrilled to welcome Champa to the editorial board.
"Caroline is extremely organized and hard working, and her passion for Journalism brings a great energy to the newsroom. I look forward to working closely next year," said Mynahan.
Ahearn and Nur Dervisevic joined the newsroom this semester, quickly asserting their dedication to Gator Nation News, serving as correspondents. Last week, they published their first broadcast as co-hosts.
For her part, Ahearn said, "I am super excited to be co-anchors with Angeline. I think that we can really do something special with the show and cover some interesting stuff. I hope that we can follow the path that Jimmy and Dylan paved for us after their successful year."
Nur Dervisevic echoed Ahearn's sentiments, adding that she wants to expand the material covered on Gator Nation News.
"I'm excited to be the new co-anchor because it gives me an opportunity to be more involved in the Brimmer community. I think Hannah and I will cover a lot of things and focus a little more on sports and arts," said Nur Dervisevic.
Mynahan is excited to watch Ahearn and Nur Dervisevic in their new positions.
"Angeline and Hannah are very dynamic in real life, and I think their personalities will shine through on camera," Mynahan said. "Gator Nation News is a relatively new program, which gives them the opportunity to shape how they want the broadcast to be. Viewers should definitely be excited to see what they have in store."
Leave a Comment