English Curriculum Changes Partially Reversed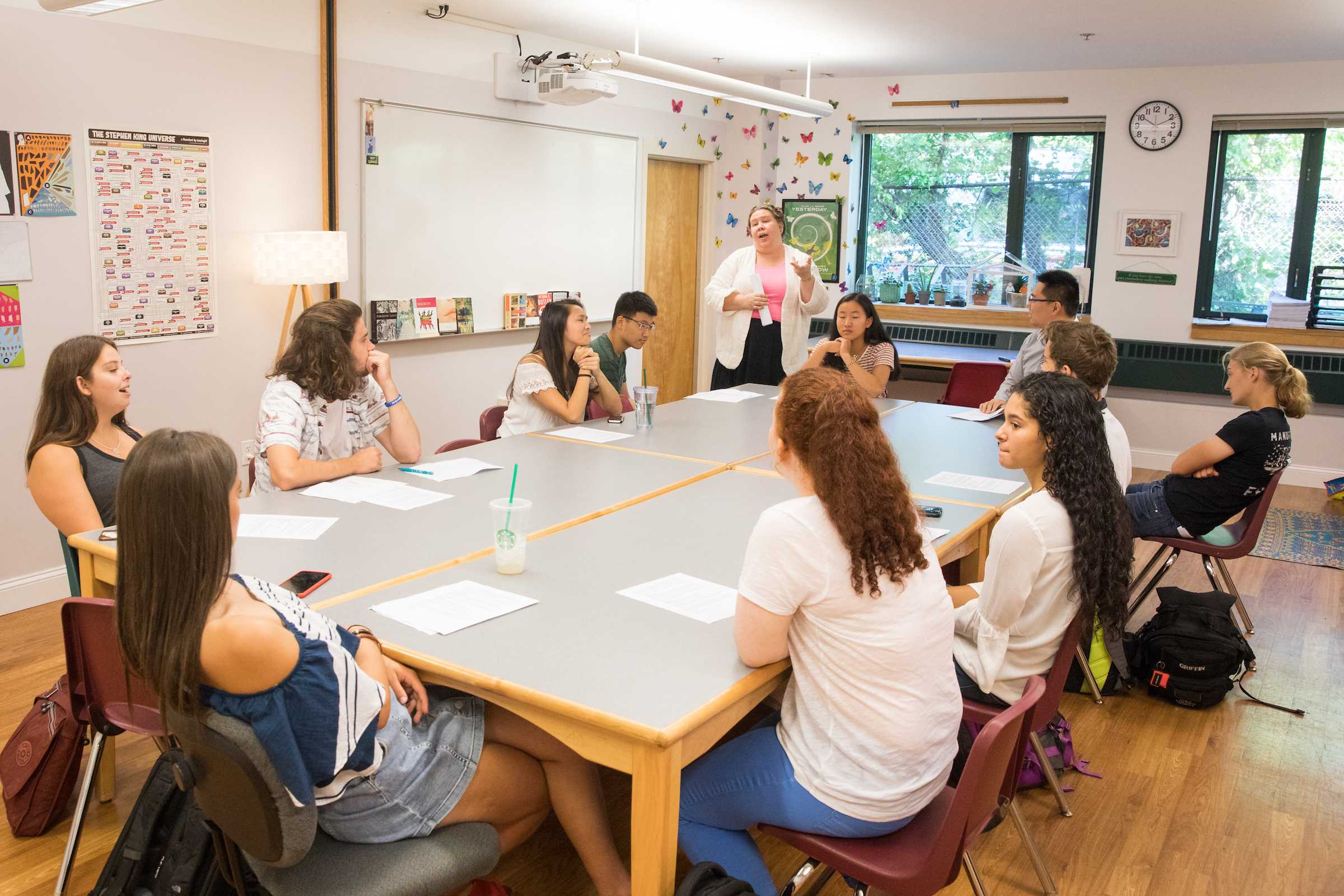 Amidst registration for fall course sign-ups, last Tuesday, the administration partially reversed its decision about changes to next year's junior and senior English program.
Four new electives, designed to delve deeper into exploration of the discipline, are still set to replace junior American Literature and Senior English. But the School has stepped back on its decision that upperclassmen many only enroll in one of two AP English classes prior to graduation.
"I'm happy that the School reconsidered. In terms of college admission, unfortunately, APs are a way of life, especially in terms of our students competing with other students taking them at different schools," said Associate Director of College Counseling Anya Huston, adding that her office has received concerns from students about being limited in their English AP choices. "I'm glad that students are now given the choice to pick what course might be right for them."
In a Jan. 17 Gator article, Humanities Department Co-Chair Donald Reese said that the change would help students "not feel locked into both AP classes." Next year, however, the English department will still offer both AP English courses, with upperclassmen being eligible to take both.
"I think there was a lot of student interest in being able to take both courses if at some point in the future," Assistant Head of School for Academic Affairs Joe Iuliano said. "They may not necessarily do that, but having the option available was something that students wanted. We would like to support the students needs and desires in terms of class work as much as possible.
In a recent interview with The Gator, Reese said that he thought the School could have communicated the curricular change to colleges, including that students are continuing to enroll in the most rigorous English classes offered here.
"AP courses are really supposed to be for people who are intensely interested in a subject, rather than just trying to jump through hoops. To get the point across, the School chose to limit the number of sections of the AP classes we offer, rather than limiting the number of AP classes that students may take."
The School offers an equivalent number of AP courses across the departments, 12 total, according to Upper School Head Joshua Neudel.
"But they are not the only challenging courses we offer," he said. "I believe that Brimmer offers a unique set of options, especially in the humanities, that allow students to explore global ideas from different perspectives." 
Many students are happy with the reversal.
"I for one am really glad they changed the AP English rule back because the School offers so many AP sciences and math courses," Libby Foley '20 said. "Under the prior rule, we would only have been able to take one AP in the humanities before graduation—not counting economics."
Dessie Bell-Kamen '20 echoed Foley's remarks.
"I like English and I know that all the other subjects have multiple AP courses that you can take," Bell-Kamen said.  "I just feel like I'm good at English and I wanted to take two APs, so I was upset when they changed it. But now that they have changed it back I am really happy."
Still, not everyone is pleased by the move.
"At first, I wanted to take both of the English APs, but I learned that the AP-curriculum is sort of a rigged system, and colleges don't really look for AP's as much as people think," said William Apostolica '20, "It's good to really take the classes that you want to take."
Dean of Students Paul Murray also approves of the partial reversal.
"Kids can take two AP calculus courses, they can take two AP physics classes," Murray said. "So why would we restrict kids in English, especially when English, writing, and the humanities are supposed to be one of the hallmarks of a Brimmer and May education."
Leave a Comment