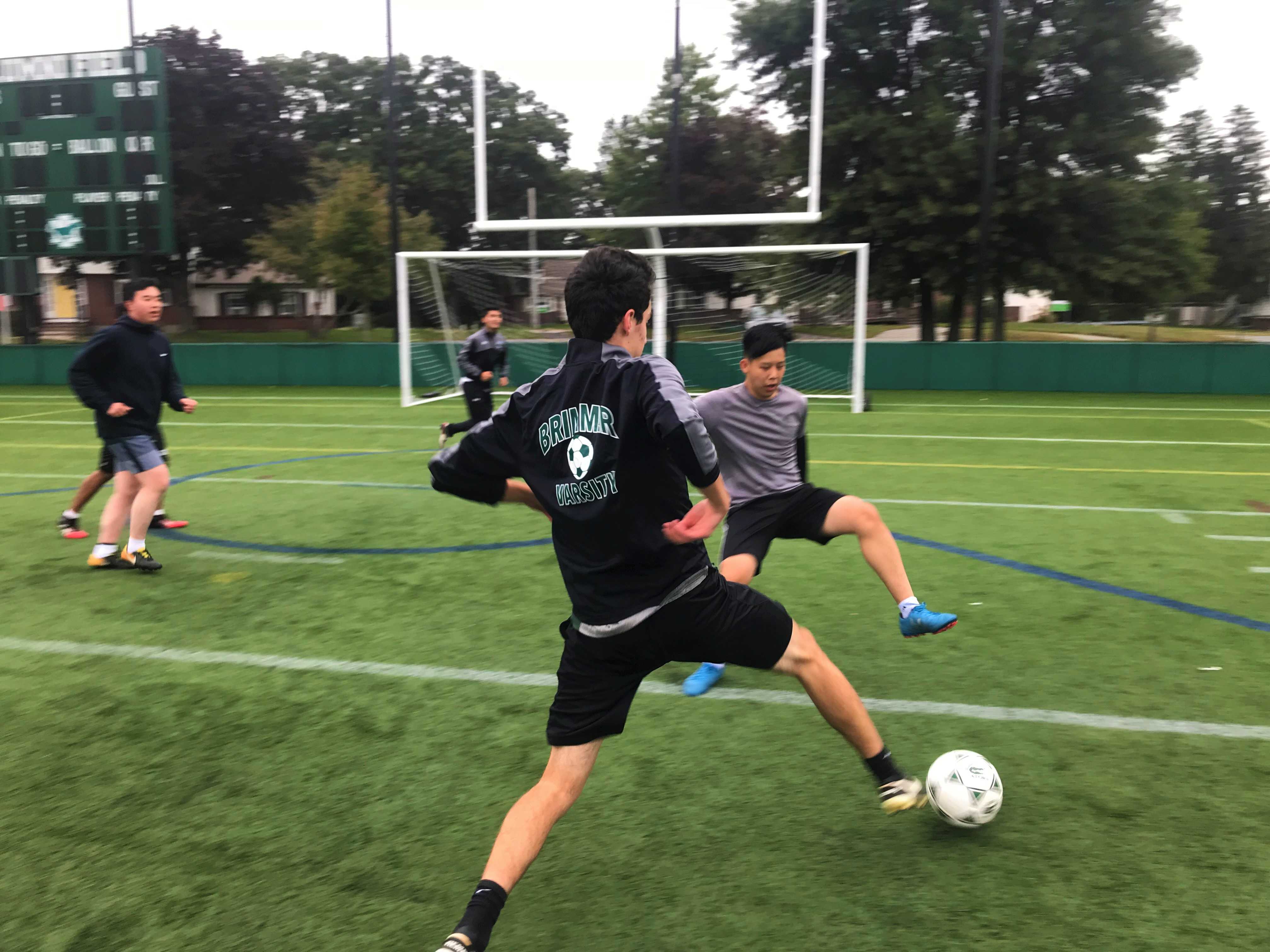 To accommodate a growing Middle and Upper School sports program, the School has entered into a one-year agreement to rent the athletic facilities at the Mt. Ida campus in Newton, recently purchased by the University of Massachusetts Amherst, Head of School Judith Guild announced last week.
The facilities, just a few miles from School, include turf and grass fields for soccer, field hockey, and lacrosse teams; a gymnasium with viewing stands; tennis courts; and men's and women's locker rooms.
"We are very excited to offer this to our students and families for the 2018-2019 school year, and at the close of the school year we will take the time to reassess thoughtfully how these additional facilities have worked for us," Guild said in a email to parents. 
The School will continue its partnership with  facilities at nearby Pine Manor College and Hellenic College. Still, last year, varsity teams often had to share playing space, including on the School's off-campus Orr Field.
"Having an entire field to ourselves allows us to develop more team chemistry, so we can work on moving the ball from the defense, to the midfield, to the forwards, which was very difficult to do on half of a field." Head Boys' Varsity Coach Chris Hardman said. "Practicing on turf also means that we get some experience with a new surface that other teams practice on. Hopefully this will help us."
"I had the opportunity this summer to go and look at the campus, and I was really exited when I saw that we could use turf fields with lights, opening the possibility for night games," Guild said. "The gymnasium is a college-regulated-sized gym, and there are viewing stands that can accommodate bigger crowds."
Athletic Director Jeff Gates expressed equal enthusiasm about the new facilities, and he is currently working on what games to host there, possibly for the spring.
"We are very excited to have access to the Mt. Ida Campus this year," Gates said. "It is our first year using the facilities, and we are hoping that this can continue this agreement in the future, but we'll have to wait and see."
Players will also benefit from learning how to play on a turf surface, and the basketball team will benefit from more practice space, Gates said.
In addition to Guild, Gates, and the Board of Trustees, Assistant Athletic Director Tom Nelson also played a central role in cementing the agreement, traveling to UMass Amherst to meet with officials (see video below).
"I really like the Mount Ida field," Katarina Klacko '21 said, who plays on Varsity soccer and lacrosse. "I think it's a lot of fun, especially because it's turf. That's different, and it will help the players get better and more accustomed to different surfaces. Soccer is faster on turf, so it will help us move our feet more."
Varsity soccer and lacrosse player Miles Best '20 feels similarly.
"It's a perfect field for the Brimmer and May community. I think it has amazing opportunities for us to have games there—maybe even homecoming," Best said. "The turf is amazing. I think all teams should be able to practice there."
Guild also said that students will be able to utilize the locker room, which includes showers.