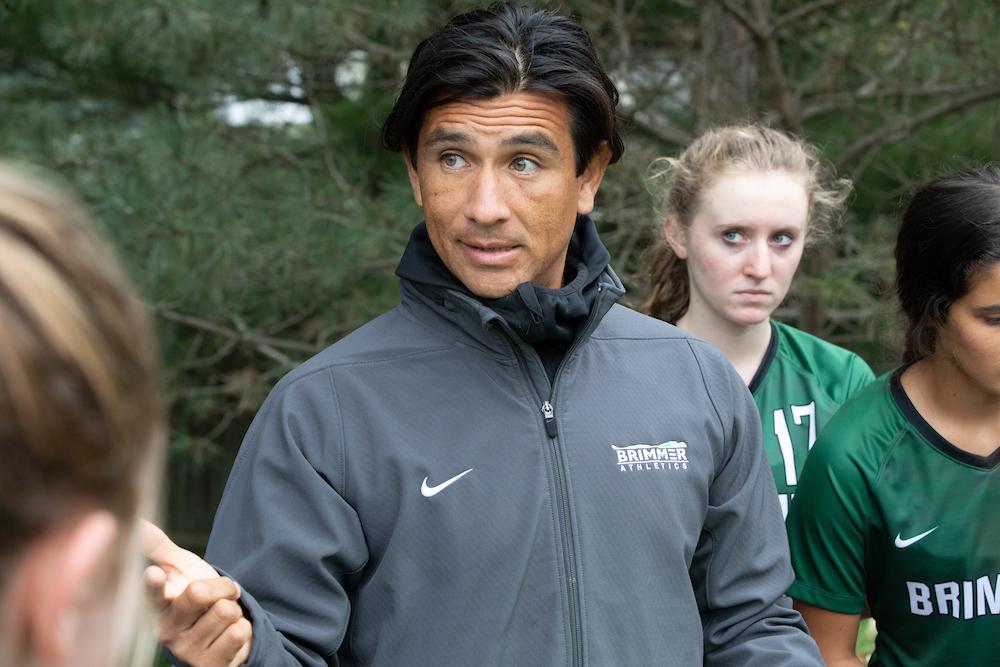 With the departure of former Varsity Soccer Head Coach Brian Purcell, who lead the girls' team to a 2016 league championship and multiple NEPSAC bids, the squad has undergone a leadership change.
The Gator recently sat down with Carlos Folgar, the new head coach, as well as new Assistant Coach Emma Piscitelli.
What is your coaching philosophy?
"My coaching philosophy is a pass first philosophy to sacrifice for the greater good of the team—and moving the ball." — Folgar
"First of all, I like to base my coaching on teamwork. I think that should be the core value of any team. I like what Carlos said about sacrifice. I know that applies to this year, especially as there are a lot of girls playing positions that they did not expect to play. Sacrifice is part of a team working together, and we are doing what is best for the team." — Piscitelli
What was your previous coaching experience?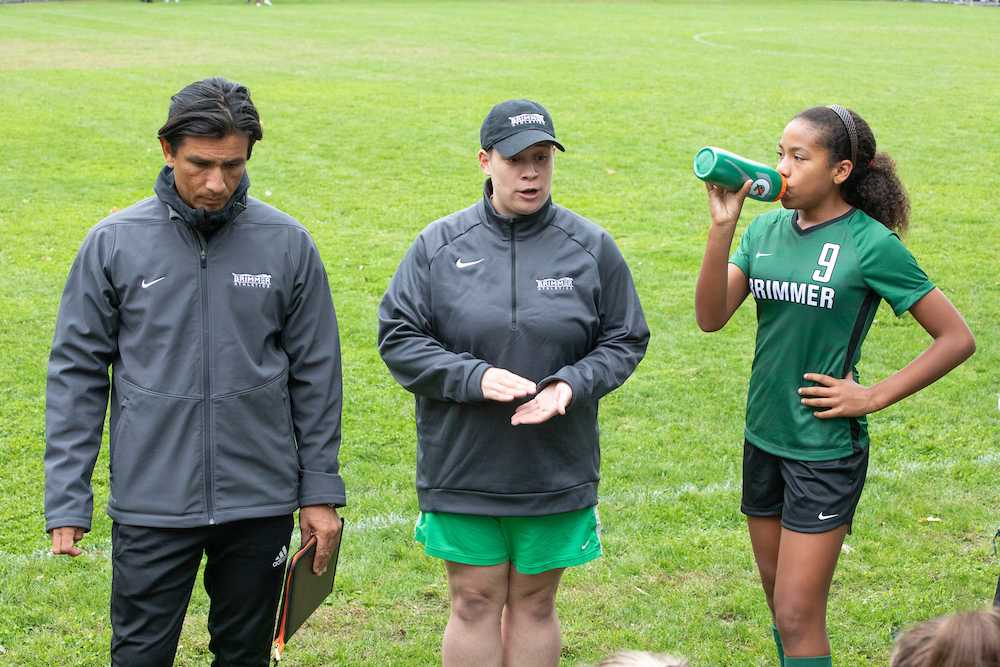 "I've coached for 15 years. I've been a goalie coach for Brookline High School and Maynard High School, where I won coach-of-the-year in central Mass. Now, I also coach for the Brookline Soccer Club, in addition to this being my first year at Brimmer and May." — Folgar
"I did a lot of work through charity coaching, and I've worked with kids who have severe physical and mental disabilities, teaching them the basics and foundation of soccer and teamwork. I also did a lot of charity work through my old high school and middle school." — Piscitelli
What are your goals for this year?
"My goal for this year is to have the girls start to adapt to the style and philosophy I try to coach, while having fun and hopefully winning." — Folgar
"I just want to build a strong team, and win. At this point, I think there is a lot of shifting being done with the new coaching staff, and a lot of the offense graduated last year. I want to build a strong team and see how far we can go." — Piscitelli
What is it like to coach this team for the first year, and what do you expect from the team this season?
"It has been a real pleasure coaching this team. My goal for this year, and for the team, is to get a league championship. I want a league championship for my first year here." —Folgar
"It's been a lot of fun. Both Carlos and I expect quite a bit. Like he said, I'd like to make it to a championship. I think it is very doable this year." — Piscitelli