Mynahan, Heller Tapped as Digital Story of the Year Finalists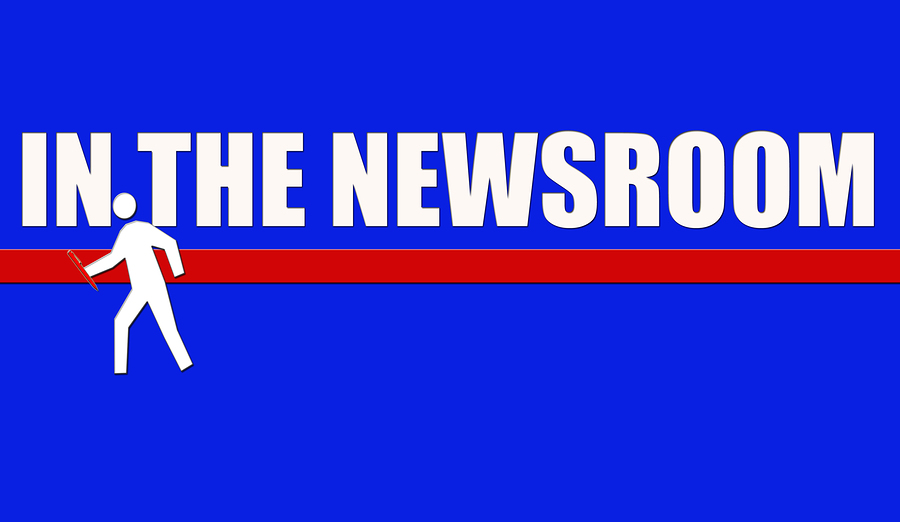 Yesterday, the National Scholastic Press Association named a May 2 Gator article, Expressing Ourselves, about the School's strong and dynamic arts program, as one of the top-10 digital stories in the country.
The post, designed by Editor-in-Chief Abigail Mynahan '19 and Executive Editor Jared Heller 19, with support of the newspaper staff, features a combination of news stories, commentary, as well as videos and photography.
The story was posted under the publication's new section, Amplify, powered by Shorthand, to showcase content more in-line with news magazine reporting, which follows similar but also different norms from traditional newspaper reporting.
Amplify doesn't break the news, but it provides deeper insight and analysis—not just about school-related matters, but also about how local, regional; and world events impact the community. The platform also allows writers more latitude to include a distinct touch.
A winner will be named at next month's annual scholastic press conference in Chicago, but even being nominated is a significant accomplishment—all the more so as The Gator isn't just the only private school publication to earn the recognition, but nation-wide competition is also fierce—with thousands of submissions.
This marks the first time in Gator history that an individual story has earned special recognition from NSPA, one of two major national scholastic prize-giving bodies.
"I couldn't be prouder of Abby and Jared, and everybody else who contributed to the story," said Adviser David Cutler. "This is a terrific accomplishment, akin to being placed on the short list for a Pulitzer Prize. No matter what happens next month when the winner is announced, this is something that everyone in the community should celebrate. It's a major, major accomplishment to be placed alongside such terrific nominees."
To view the other nominees, as well as links to their stories, click here. A list of the nominees is also presented below.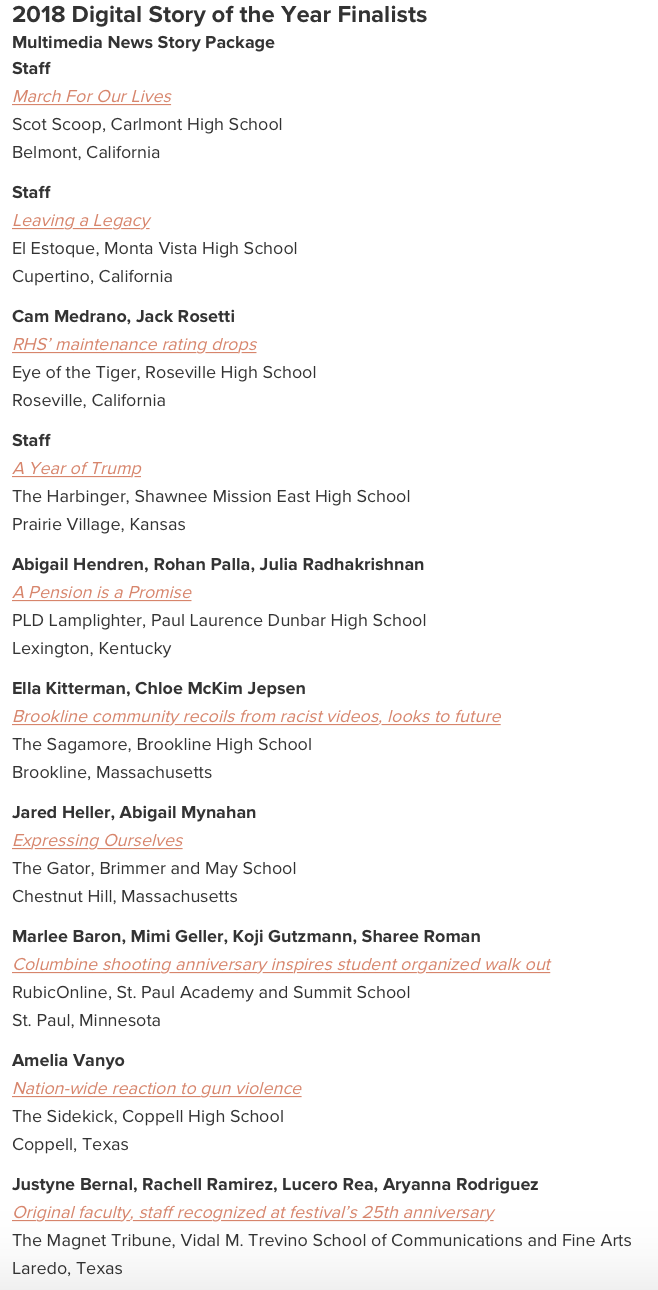 Today and tomorrow, NSPA will announce nominations for additional categories. The newsroom will keep you posted on potential additional nominees.
Leave a Comment