In Barcelona, A Childhood Dream Realized

The largest stadium in Europe, the Camp Nou, is home to my childhood heroes. I remember waking up early on weekends, excited to watch YouTube videos about FC Barcelona's previous matches before seeing their next game. I would Google the name of every player I saw, and learn as much as I could about each one. I admired these guys.
Where did my interest come from? Ronaldinho. This Brazilian great, probably one of the best soccer players the world has ever seen. During his time at FC Barcelona in the 03-08 season, his amazing skill glued me to the TV. Other greats eventually came to my attention, such as Lionel Messi, Andrés Iniesta, and Xavi Hernandez. I became a huge enthusiast.
One of the worlds' greatest soccer clubs, having won more than 65 domestic tournaments in Spain and more than 15 international club football trophies, FC Barcelona has been important not just to me, but also to all of Barcelona.
At the Camp Nou, there is a section of seats painted in yellow that reads, "mes que un club," translating to "more than a club." This serves as the organization's own unique identifying marker. When I was younger, though, I didn't know understand the supposed misspelling. I asked my dad, "don't they speak Spanish in Barcelona? Shouldn't it be 'mas que un club'"?
I soon learned that Barcelona resides in an area of Spain that has its own language, Catalonia. I also realized that to fully appreciate the excitement and relief that these amazing athletes bring to my life, I would have to travel to the city and see the stadium for myself.
Finally, in my junior year of high school, I embraced the chance to do just that. Upon arriving in Barcelona, I immediately learned what "mes que un club" truly meant. FC Barcelona isn't just a soccer team—it's an organization that unites the people of Catalonia, who cherish a unique and historic culture, whose very existence was severely threatened under the Franco dictatorship in the 1940s.
Walking through the streets of Barcelona, the diversity in the life of the fans is evident. People of various nationalities cheer on one diverse team, while also honoring the Catalan culture.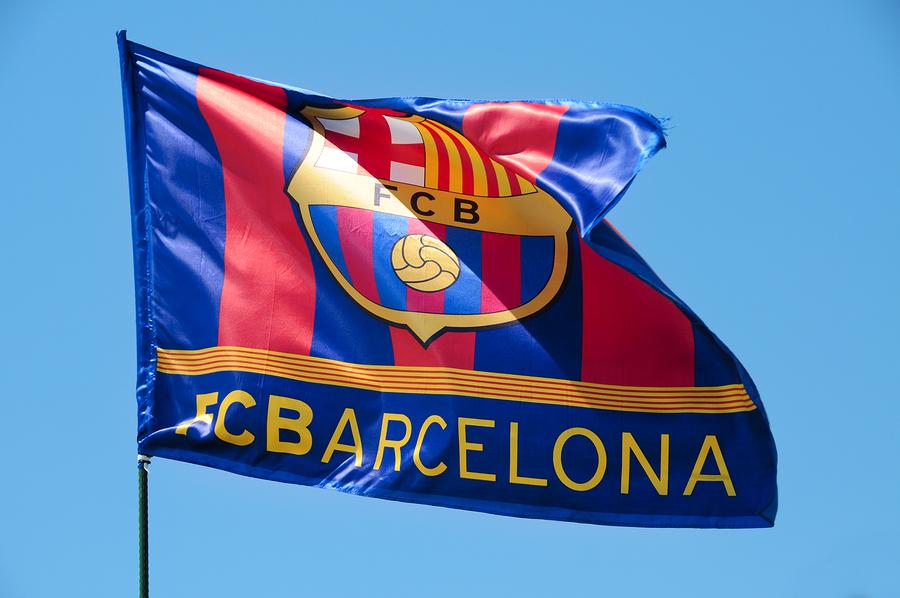 This club crest (shown above) conveys the unity of three nations that made up the very first FC Barcelona team. The English players are represented in the top left with England's flag, the Spanish players in the top right with the Catalan stripes, and the Swiss on the bottom with the red and blue stripes. Team founder Joan Gamper, a Swiss who loved the club FC Basel, also loved this color combination.
I no longer have to dream about being in the home of my heroes. I will always cherish having had the chance to visit what I consider the greatest museum of all time. I hope that everyone can experience something similar.
Leave a Comment