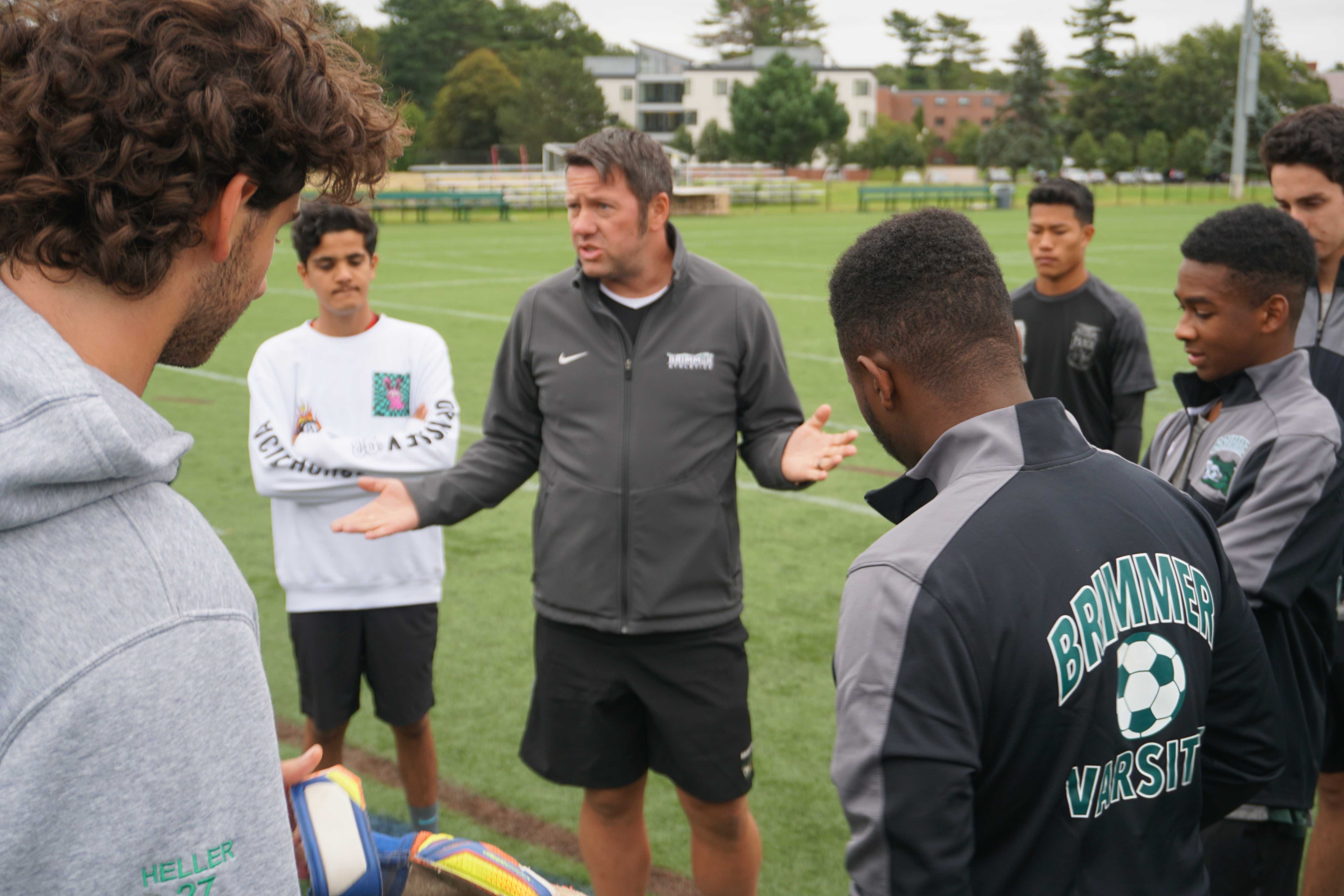 Since the School has acquired the use of University of Massachusetts Amherst's athletic facilities at Mt. Ida, student-athletes and coaches are all smiles.
The facilities, just a few miles from School, include turf and grass fields for soccer, field hockey, and lacrosse teams; a gymnasium with viewing stands; tennis courts; and men's and women's locker rooms.
"It's great that we can practice by ourselves without sharing a field," said varsity girls' soccer player Molly McHugh '21.
Marianne Alagos '21 echoed McHugh, saying, "I love the big soccer field. Our team can really experience what a college field feels like. I also enjoy playing on turf."
Varsity boys' soccer player Tristan Durocher '21 says that his team is also benefiting from the additional space.
"We're able to perform better in games played on turf fields," said Durocher. "We can also practice on the same surface as other teams."
Due to the damage that Orr Field endured during a rainy homecoming, for the remainder of the fall season, Mt. Ida will serve as the Gator's home field, where several games have already been played.