Varsity XC Wins Multiple League Titles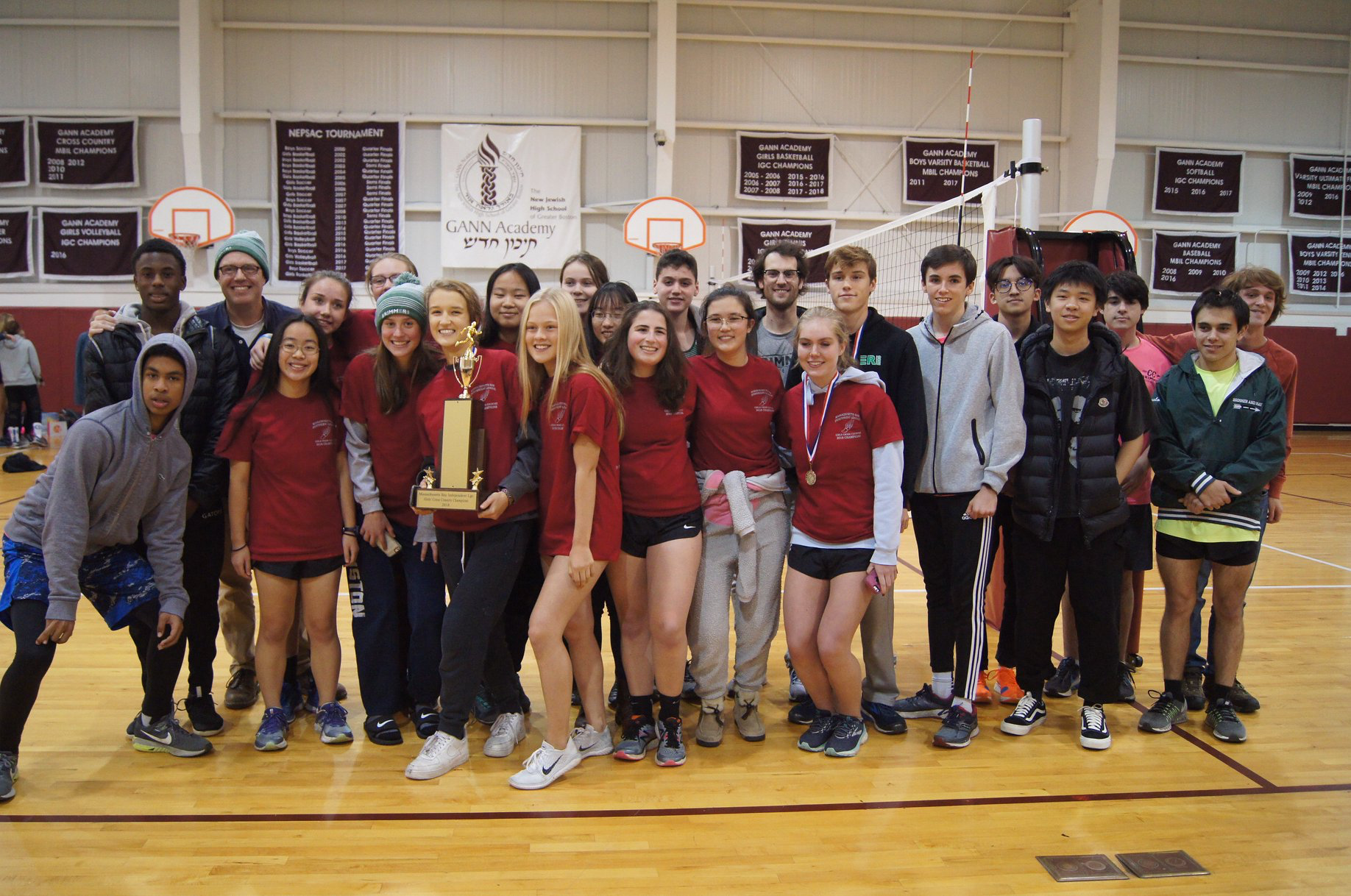 Yesterday at Gann Academy, the girls cross country team came away with the first ever girls' team title in Massachusetts Bay Independent League (MBIL) history.
Caiti Cullen '19 lead the way for the Big Green Running Machine, who took first place in a field of over 50 girls. She was followed by Elisabeth Ellervik '23 (8th place), captain Anja Westhues '20 (9th place), Leah Bell '22 (12th place), and Ella Meranus '20 (17th place) to round out the scoring. Sophia Spring '22 finished 21st, followed by Vivi Lorusso '21 in 39th, and Catherine Leeder '20 in 47th.
Watch Caiti Cullen '19 cross the finish line
"It was exciting, especially as it was the first race I won this season," Cullen said. "It was definitely the one to win."
The team, which topped second place Landmark by a comfortable 15 point margin, looks to build on yesterday's results when they compete in the New England Division 4 Championships at Marianapolis Prep in Thompson, Connecticut, Saturday, November 10.
For his part, Connor Reif '19 won his second consecutive MBIL individual championship, finishing over a minute before the next person crossed the finish line.
Watch Connor Reif '19 cross the finish line
"It feels nice to be a part of a dynasty," Reif said. "I'm proud of my accomplishments and of my team."
In earning the victory, Reif became the first runner—boy or girl—to win two individual league crowns, and he was also unanimously voted MBIL Most Valuable Runner by the league coaches. This marks his second MVR recognition, something no boy has ever accomplished in the league.
"We are really excited to see how high Connor can place at the New England Championships in a couple of weekends," Head Coach Ted Barker-Hook said."And we have hopes of a top-five finish for the girls in the team standings."
Next week, Gator Nation News will sit down with Cullen and Reif to discuss the season and the New England Championships.
Leave a Comment