Gasperini '16 Lights It Up Against Northwestern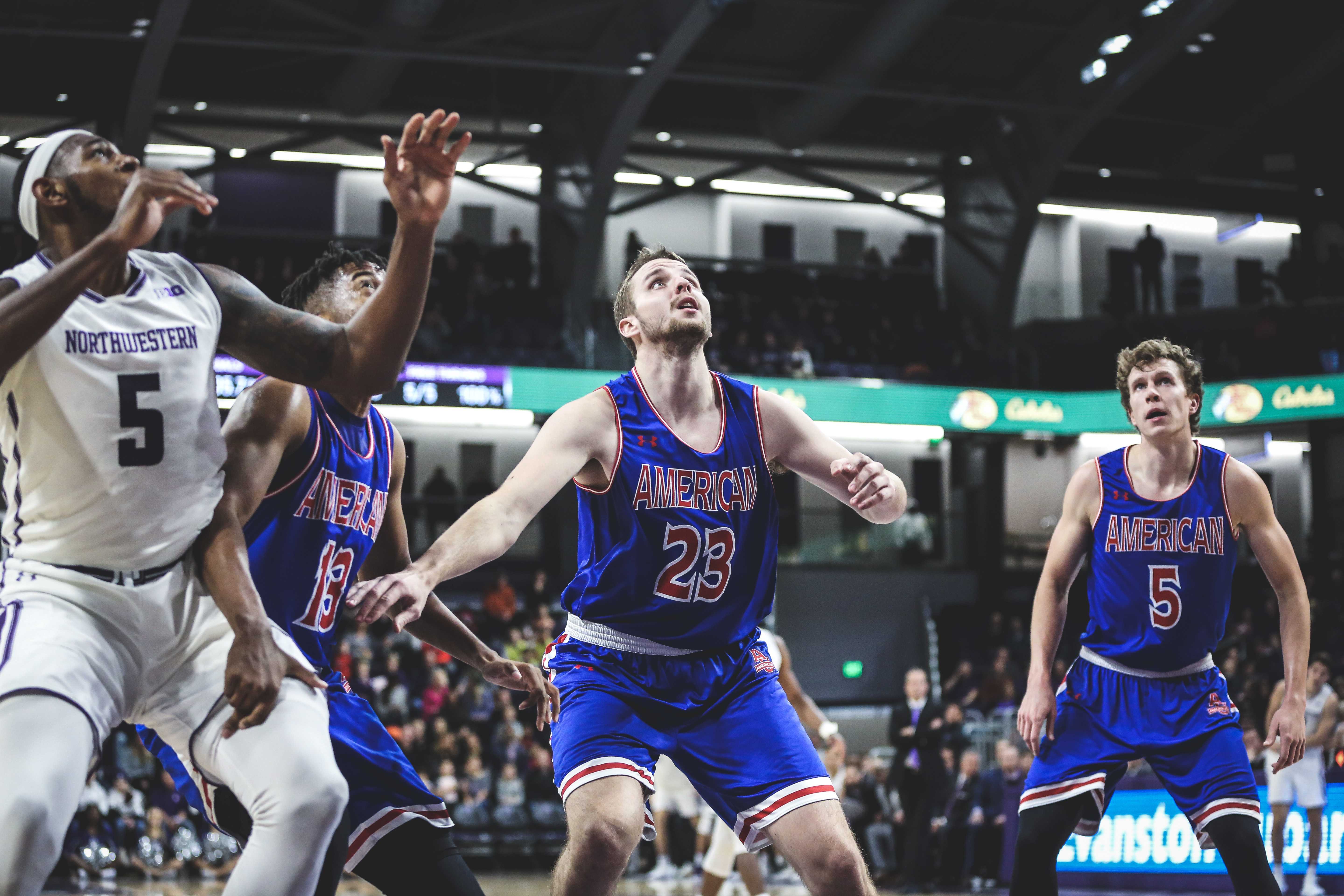 In a 63-51 loss against Northwestern University, Mark Gasperini '16 scored 17 points against the Wildcats. He was American's leading scorer, shooting 46% from the field and 63% from the free throw line.
Northwestern's Assistant Director of Athletic Communications Preston Michelson, David Cutler's former journalism student at Palmer Trinity School in Palmetto Bay, Florida—where he also served as Editor-In-Chief of the school newspaper— took the photograph.
Leave a Comment