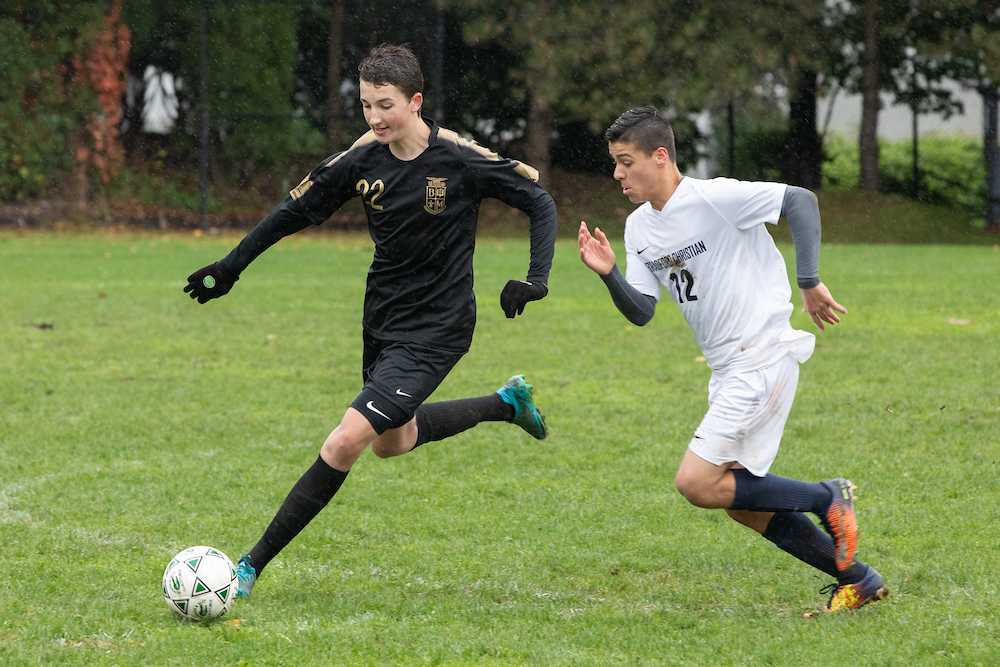 Wednesday, the Boys' Varsity Soccer team won its NEPSAC playoff game, defeating Storm King School 2-1 and advancing to the tournament's semi-final match. 
"The team right now is in top condition. We've worked really hard to make it this far," said Captain Henry Ngo '19. "The team has great morale, and we are looking forward to the game." 
Tomorrow,  the Gators play Lexington Christian Academy at Mt. Ida under the lights at 7:00 p.m.
The game was supposed to happen today at 3:45 p.m., but inclement weather caused a delay. This will be the team's first NEPSAC home game since 2012.
"It's very exciting to be hosting a NEPSAC game for the first time since 2012. It's all just incredible – the team has worked really hard all year, and they deserve this shot at making Brimmer history," said Coach Chris Hardman. 
Gabe Bryan '19, who scored in the game against Storm King, is looking forward to the game.
"This season has been the most successful soccer season of my Brimmer career. The team has great chemistry right now," Bryan said.