New Teacher Profile: Tom Nelson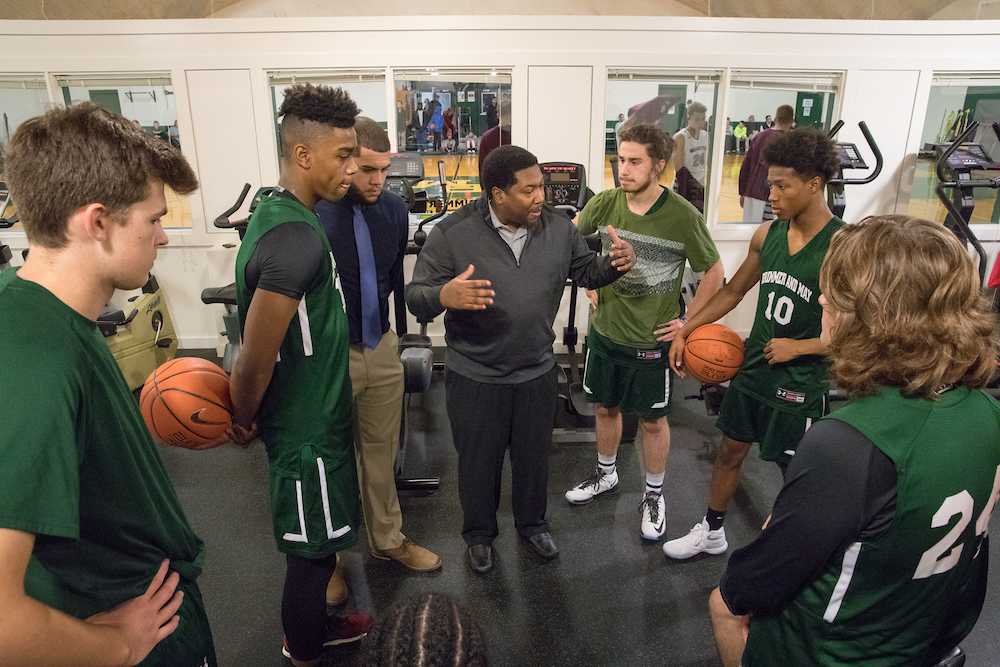 Recently, The Gator sat down with new teacher Tom Nelson to discuss his background and the transition from coach to high school math teacher and assistant athletic director.
What ignited your passion for teaching?
The greatest influencers in my life have been my teachers; they're the reason I made it to where I am now. So when I got older, I started to do something that would make me feel good about being me, and that I felt was doing something good for somebody else. And the last time I had that feeling was when someone taught me things and I learned it and we worked together to figure things out, so I thought what better way to help in real life than to do that same thing for somebody else."
Why did you choose to teach at Brimmer?
Well, I've been coaching here for a long time, and I've always liked the community. The small classroom sizes allow me to be able to interact with the kids on a personal level. I was already familiar with the Brimmer community, and I felt that i could fit into that, and there happened to be an opening. I thought that I'd be a good fit to come in and situate myself in that area."
What was the transition going from basketball coach to teacher like?
Actually, coaching and teaching are very similar, just the subject matter changes. So, when you're coaching, you're doing the same thing. You're trying to communicate and trying to allow them to see a vision that's a bigger goal down the road, and then you have to take smaller steps to get there. Teaching seems to be no different; we're trying to get to a place where students take a full exam, so along that way we have to take smaller steps in order to get to that exam and to make sure people understand the information to pass the exam. So I don't find it much different at all, other than the fact that coaching is more physical and teaching is more verbal."
Where are you from? Where did you attend school?  
I'm from Los Angeles, California. I went to high school at Phillips Academy in Andover, Massachusetts. I went to college at the College of the Holy Cross in Worcester, Massachusetts.
What are some of your favorite things to do outside of the classroom and basketball court?
I love fishing and being with my family. Being with my family is the most important thing and fishing allows me to just sit outside and enjoy nature, catch the fish. It's a challenge, and it's relaxing.
If you could give a Ted Talk about anything, what would it be?
I grew up up in a family that never knew much about how finances work or how money or credit worked. We kind of just lived paycheck to paycheck and prayed that things would work out. As I got older, I figured out how they can improve their credit, save money better, and how they could make their money work for themselves and worry not about how much they made but how much they retained. So, my Ted Talk would be about how minorities can make their money work for them.
If you could eat dinner with anyone, dead or alive, who would it be?
I would definitely choose Martin Luther King Jr.
What is your favorite food?
My favorite foods are pizza and steak.
What is one thing you wish your students knew about you?
One thing I wish my students knew about me is that I'm a Republican.
Leave a Comment