AJ Reeves '18 Returns to Chestnut Hill
Last night, students and faculty supported AJ Reeves '18 in his game against Boston College. Prior to the game, Reeves reflected on his experience at the School and the transition to D1 athletics and college academics.
"The teachers at Brimmer helped me prepare for college a lot. Without them, I don't know if college would be possible. But, I have to credit Tom Nelson for helping me prepare on the basketball side," said Reeves.
Tom Nelson, who coached Reeves throughout his career at the School, said, "It's great to see alumni playing so close to home because we can go watch the game and have a chance to see them in a different setting. We are able to feel like we helped them achieve their goal."
Reeves was excited to be able to play close to home and see familiar faces in the stands. "I had a great experience at Brimmer. My favorite part was my friends and just overall all the people in my life. It feels great to be back around the people who have been supporting me for the past four years," said Reeves.
Nelson, who is also the Assistant Athletic Director, was thrilled to see so many community members supporting Reeves. "It shows a lot about the School that we are able to produce players of such high caliber," said Nelson.
Reeves was the Friar's high scorer, finishing with 24 points. With only seven seconds left, he nailed a three point shot, sending the game into overtime. The Friars went on to win the game 100-95.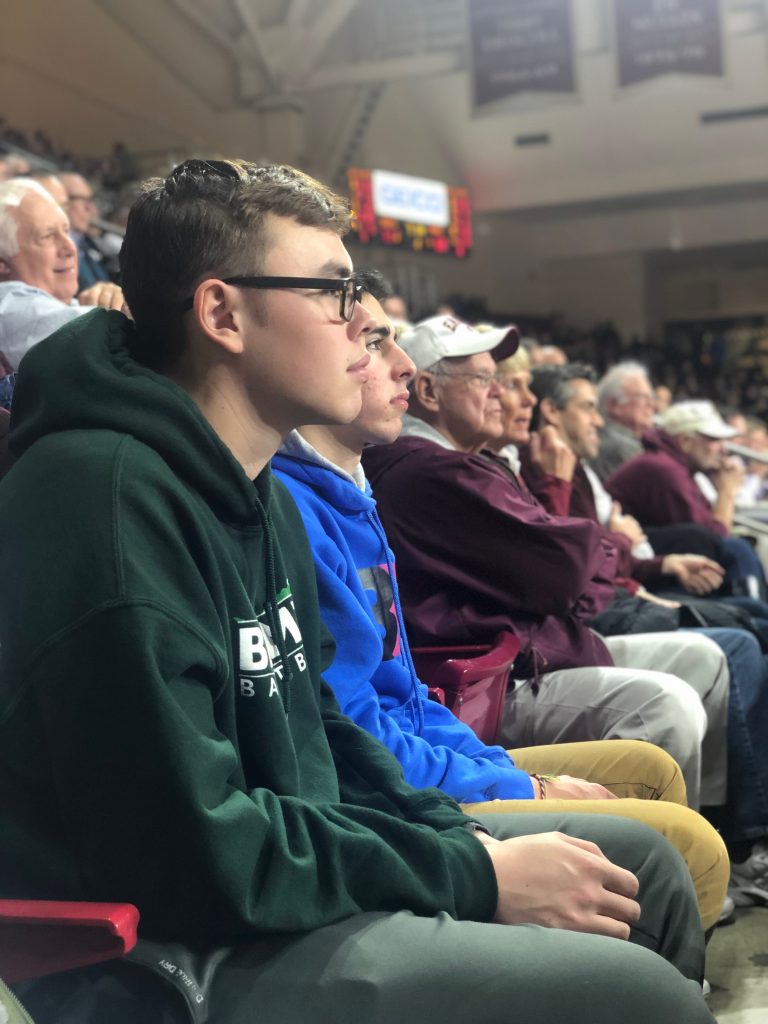 Alphonse Houndegla '21, who attended the game, said, "I thought it was a great game, especially since it was close to home. It was cool to see AJ hit that shot and send the game into overtime, especially since it was right down the street from his high school."
Leave a Comment