Admin. Unveils Additional Midterm Policy Changes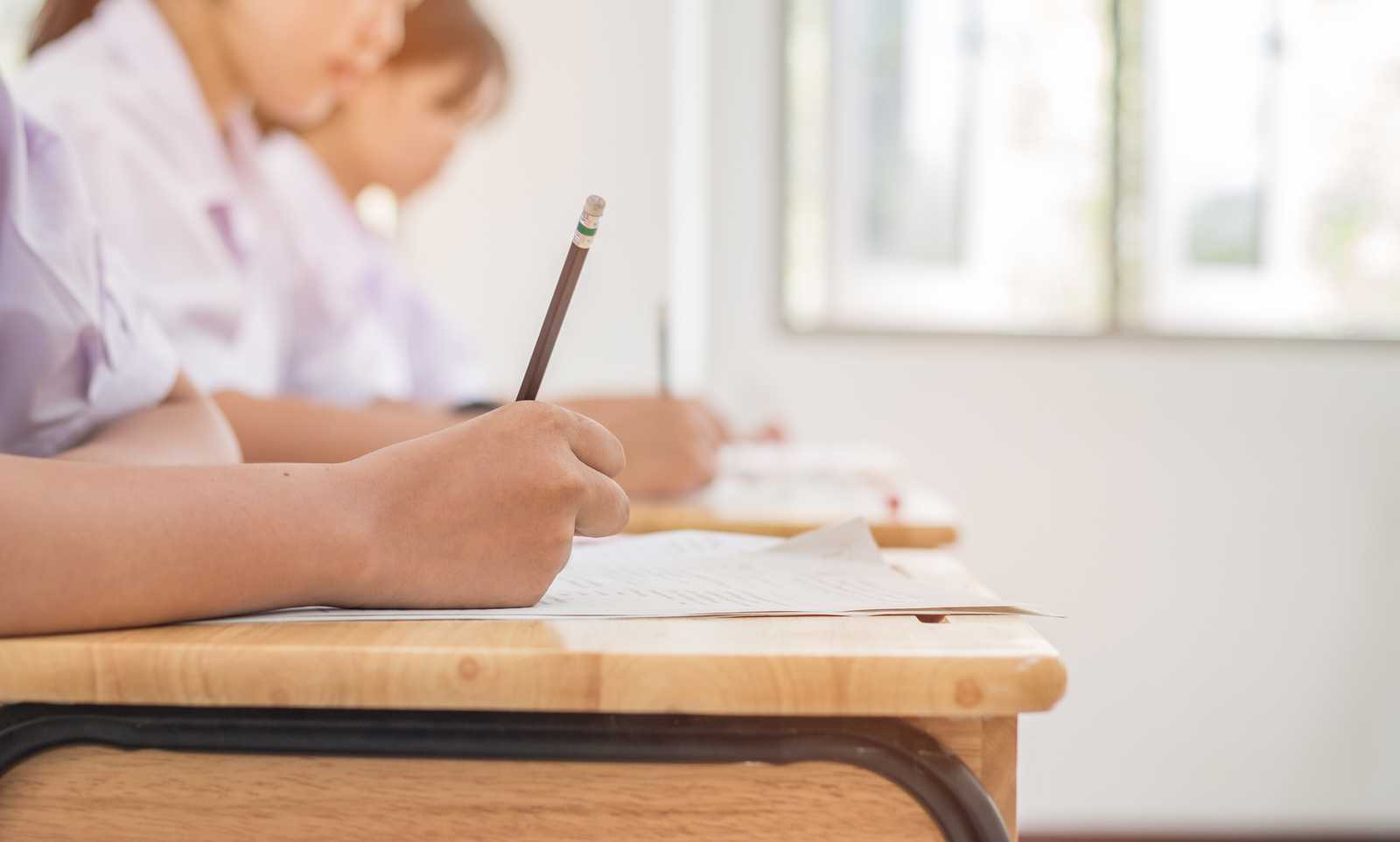 For the third consecutive fall, the School has reassessed its Upper School midterm policy after introducing several changes in previous years.
Last year, amidst some controversy, the administration doubled-down on its decision to move away from traditional midterms, instead scheduling a review week leading into exams before winter vacation.
Exams occurred during the regular school day, rather than having the administration create a special test schedule. Additionally, teachers had the option of giving a midterm or project. Last year, projects were due one week after returning to School.
In an email sent last fall, Upper School Head Joshua Neudel outlined four reasons for the policy change.
To gain one week of class time from not maintaining the traditional exam-only week preceded by up to one week dedicated solely to review

problems.

To allow teachers to use the most relevant assessments for each of their classes.

To allow more time for classes that are planning end of semester projects and to spread assessments over a two-week period.

To allow for a better alignment between best practices and the learning goals for each class.
This fall, the administration blocked off December 13-19 for assessments and time to work on projects, which will now be completed before the winter break—rather than afterward.
"Teachers will have the option to have either a project or test/exam during this assessment period," Neudel wrote as part of the Nov. 16 weekly School email. "The goal is to complete all assessments prior to December break to minimize work over vacation. A schedule of meeting times will be sent to students and parents in advance with additional details."
In the end, Neudel hopes to develop a system that reduces student stress and "deemphasizes the midterm piece of it." This summer, the administration revised the student handbook, decreasing the value of midterms and final exams.
This year, the handbook states that freshman exams can count up to 10 percent of semester grades (down from 16.6 percent), sophomore exams can count up to 15 percent (down from 20 percent), and upperclassmen exams can count up to 20 percent (down from 25 percent).
We try to be thoughtful about how we do things for the School, and what is most effective. In this instance, people are really trying to be thoughtful, and being thoughtful takes time. — Assistant Head of Academic Affairs Joe Iuliano
According to Neudel, this year's schedule is "very similar to the old model," except that it includes formal review sessions, which have not occurred during the past two years.
However, according to World Language Department Chair Nicole Rudolph, before the initial changes to the midterm schedule in 2016, teachers used regularly scheduled class time to review the week before midterms.
"We used to have a week long midterm policy during the month of December," Rudolph said. "We reviewed during the first week and then students took the exams during the second week."
Rudolph added that the changes in midterm policy aim to reduce stress, but last year, students reported more of it.
"Students have reported to me as the Department Chair that last year's midterm schedule was more difficult for them because they still had some normal classes and homework in addition to the exams and the projects," said Rudolph.  
Science Department Chair Cecelia Pan said that the end goal of the changes is to find a system that works for everyone, although achieving this goal requires trial-and-error.
"We are trying to get a system that works for everybody, and sometimes when you are doing that, you make mistakes and things do not work right. It has changed over the past three years because we are trying to figure out what works," said Pan.  
During this year's five day midterm period, students only need to be at school when they have scheduled tests or projects. Unlike last year, additional homework won't be assigned and regular classes won't be held—though for select classes, special review sessions will be held next Thursday and Friday, during which time at least several exams will also take place.
Assistant Head of Academic Affairs Joe Iuliano said, "We try to be thoughtful about how we do things for the School, and what is most effective. In this instance, people are really trying to be thoughtful, and being thoughtful takes time."
Similarly to Iuliano, Humanities Department Co-Chair Donald Reese discussed a desire to discover the most effective midterm system, and he recognizes that the past three years have been difficult for students.
"I'm sympathetic to the students who feel frustrated about the uncertainty of not knowing what it is going to be every year and I certainly see how that is stressful," Reese said. "On the other hand, it is an odd space of time for us as a school with that two week break and figuring out exactly what to do with midterm exams. It is kind of a difficult problem and so I think we are following good design principles and trying stuff out, and when it does not work, we are trying something else out. I think it will settle out someplace satisfactory, but it is kind of a difficult growing period right now."
Students like Chloe Cochener '19 are frustrated by a lack of consistency. "I really miss the old exam schedule. I also find it frustrating that for the past three years, the exam schedule has changed every single year," she said.
Echoing Cochener's thoughts, Dessie Bell–Kamen '20 said, "I don't like the new midterm policy because it is really stressful. I don't exactly know what they're doing to it, and I think if they just made it the same as finals, it would be a lot easier."
However, Sophia Spring '22 likes the new policy, saying that "the information will be fresher in my mind when I have my assessments, and I will not have to stress about anything over the winter break."
Neudel asked teachers to submit their midterm plans to him before Thanksgiving, but he said that he did not receive confirmation from the entire faculty until after this deadline.
"During the break, a teacher or two emailed me changing their mind," Neudel said, also noting this as the reason why schedules were not released to students until Friday, November 30.
Some students have reported scheduling conflicts.
"I have an exam and a project presentation scheduled at the same time and I'm not sure which one I should go to," said Emma Hastings '19.
Neudel said that he tried to minimize such concerns.
"With regard to the conflicts, we did our best to minimize the number of conflicts which is why the schedule took such a long time to configure," Neudel wrote in an email to The Gator. "One of our greatest strengths, individualizing schedules for students and having so many different variations, means it is impossible to eliminate all conflicts. Students that have a conflict have worked with their teachers to find an alternative time to take the assessment."