New Teacher Profile: Scott Koven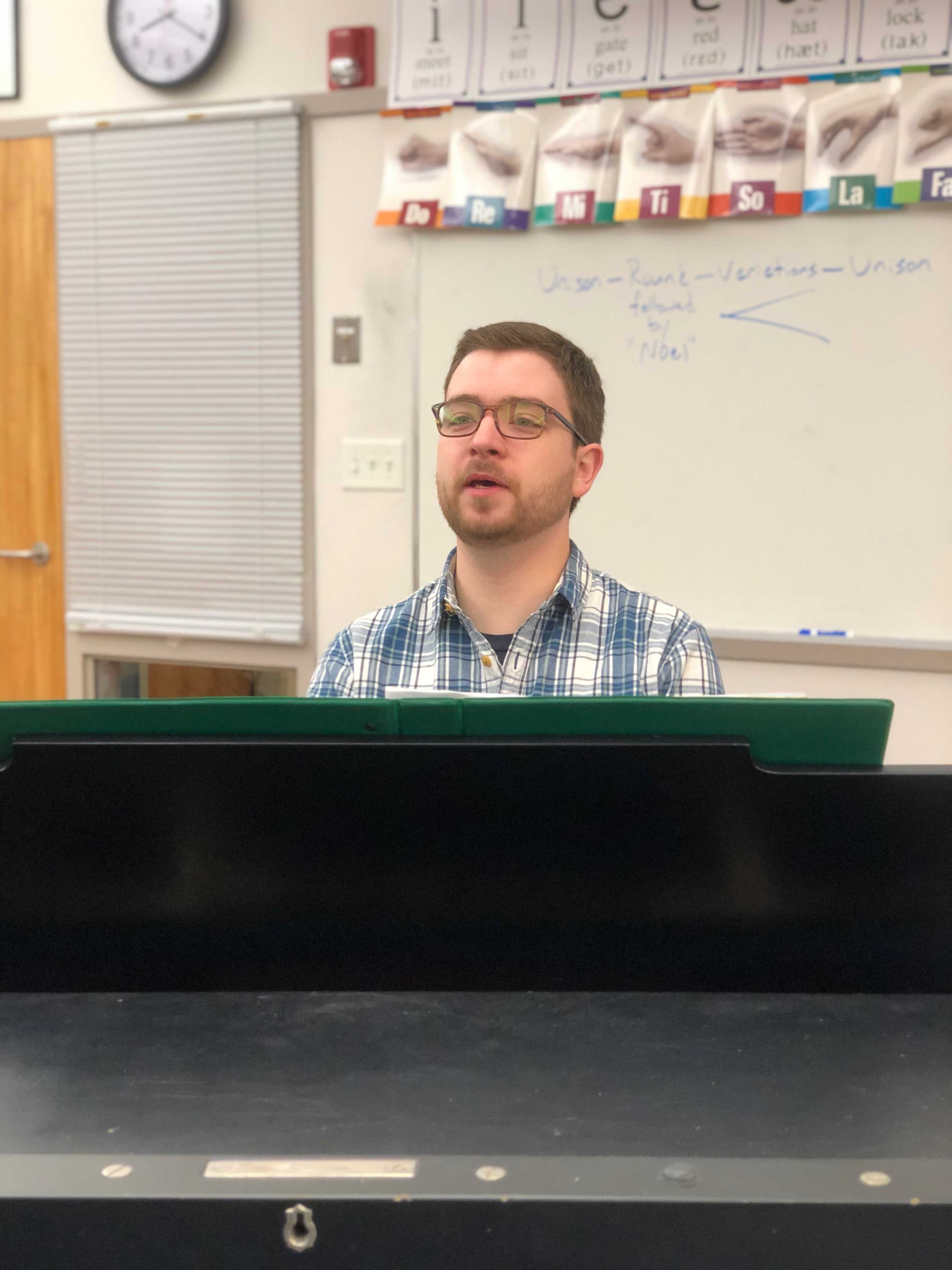 Recently, The Gator sat down with new faculty member Scott Koven, the Middle and Upper School Music Teacher and Choral Director.
Why did you choose to teach at Brimmer?
I remember being asked to interview at Brimmer very late in the Spring last year and, before coming, really hoping it would be a good place to work.
Thankfully, I learned that we have an awesome, collaborative Creative Arts Department, and a fantastic history of success in the choral program here. I also learned that the administration believes heavily in professional development for faculty—a big selling point because it shows that the administration wants teachers to continue learning and refining their craft.
What is your prior work experience?
This is my first full-time teaching position, but I've had a bunch of different experiences that help me with this job. Just before this, I served as the Assistant Conductor for a small chamber choir at my grad school and as Music Director at a church. I've conducted high school summer programs as well. In terms of singing experience, I did my first professional opera role at the Spoleto Festival in Charleston this summer, and I currently sing in the Philadelphia Orchestra's professional Symphonic Choir.
How has music shaped your life?
It's hard to put this in to words because music feels like such an intrinsic part of who I am, but I've always loved sound. When I was in high school, I would sit at the piano for hours and just experiment with different harmonies, textures. Eventually that evolved into a love for choral harmony. Also, like anyone, we need something that can be an escape for us during tough times, and for me that was always music. I also love to collaborate and create with other people, so music has always been a source of community.
Why is music an important part of education?
I think music is the most left-brained of all the fine arts. There are basic rules and limitations that have to be followed in order to understand the art. I think this provides a unique opportunity to connect left and right brain, and with my students I always try to get them to connect abstract ideas—a poem, a work of art, a texture, etcetera—to concrete musical concepts. Even better is when students do this while collaborating. There is an opportunity develop interpersonal skills while synthesizing left and right brain thinking.
What do you enjoy doing outside of school?
I love to be outdoors and to hike, read, watch sports, go to coffee shops, see live music, be around friends. These last few months, I've also been exploring the area a lot since I had never been to Boston before taking this job.
If you could give a TED Talk about anything, what would it be?
This is definitely the hardest question. I probably shouldn't give a TED Talk, but I'm passionate about the power of one-on-one conversations and about empathy, and I think they are disappearing a bit. I would try to sell the importance of meeting someone where they're at, looking them in the eye, and having a real conversation.
If you could have dinner with anyone, dead or alive, who would it be?
Thomas Jefferson.
Leave a Comment
About the Contributor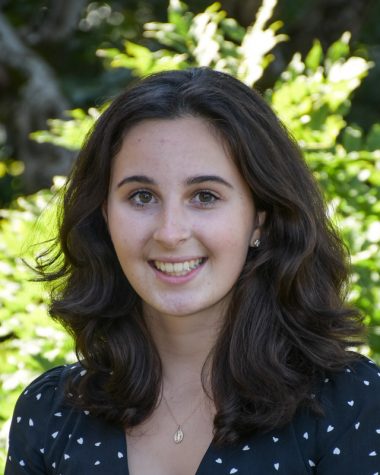 Camille Cherney, Co-Editor-in-Chief
When she's not editing stories, Camille enjoys playing tennis, baking, and singing. She loves being a student journalist because she can amplify her voice beyond the classroom.