Minor '19 Commits to Merrimack College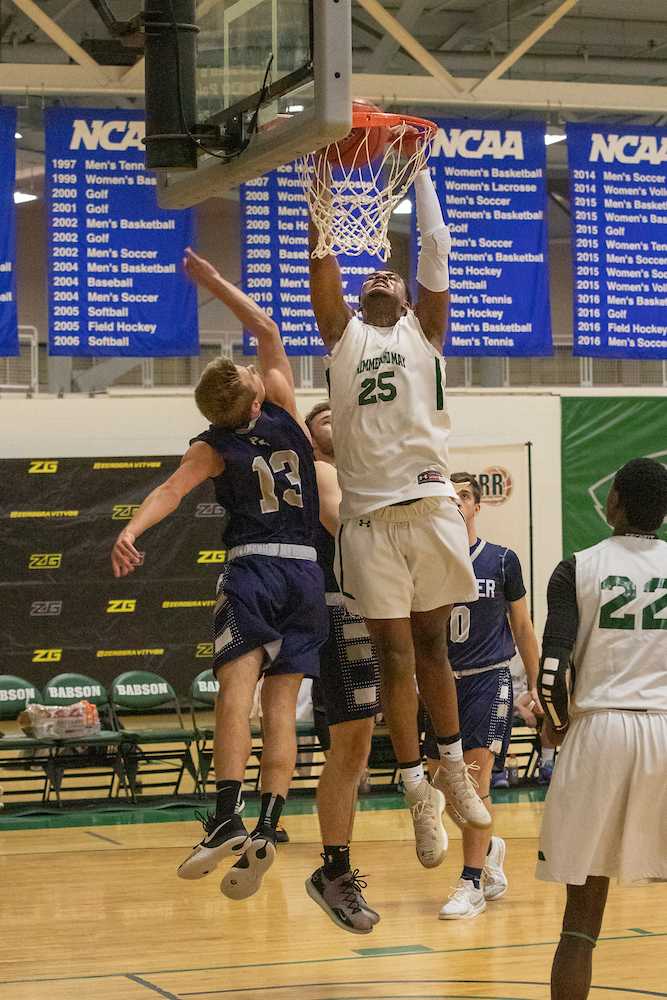 Varsity 1 basketball star Jordan Minor '19 recently announced his commitment to play Division 1 basketball at Merrimack College.
"It feels good, it's a blessing. I'm happy. I'm especially happy for my parents, so it is a blessing right now," said Minor, who transferred here last year from Boston College High School.
"I would like to thank the Brimmer and May community, and, more specifically, Coach Nelson," Minor said. "He has been like a father figure for me. Without him I don't know where I would be."
Merrimack was Minor's third Division 1 offer, following University of Massachusetts at Amherst and Brown University.
"I'm extremely excited that a person who worked very hard in and of out of the classroom is able to go to a school such as Merrimack, which will help him on and off the court," Nelson said. "He will be a good student and a good player there—it's just a good fit all around.
Regarding his decision, Minor said, "When I went on Merrimack's campus, it was just a great feeling. I had a great connection with the coaches and it felt genuine. My parents loved it as soon as we got on campus, so it just felt like the best fit for me."
Leave a Comment