School to Host Free Basketball Clinic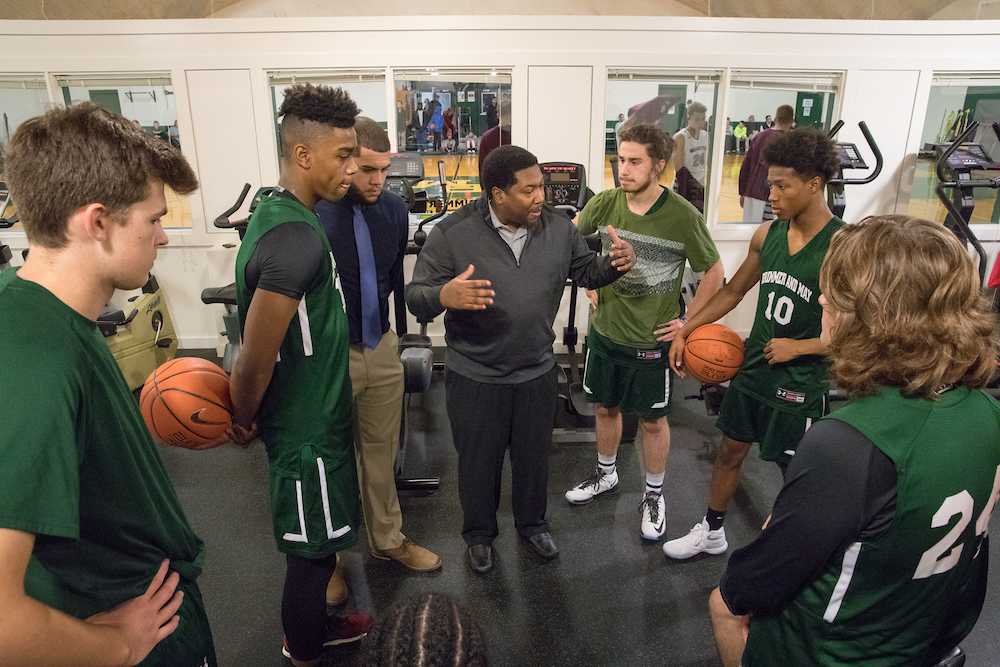 Tomorrow, Varsity 1 Boys' Basketball Coach Tom Nelson will host a free basketball clinic for those in grades 4-7, who hope to get involved in the School's program.
The clinic is designed for current and prospective students as an introduction to the team, and potentially interest them in trying out when they get to high school.
The Varsity 1 team is in the midst of a winning season, and several members of the team will be at the clinic, helping out with drills and exercises, and giving younger students a glimpse of what basketball looks like a higher level.
"The clinic will help introduce student-athletes to me as a coach," said Tom Nelson, "They'll be able to see the school in a different way – in an athletic perspective."
The School looks forward to welcoming students on Saturday from 10:30 until 12:30. No RSVP required.
Leave a Comment