Miles Munkacy '20 Wins YMUN Award
Miles Munkacy '20 returned from Yale Model United Nations with bling.
More specifically, role-playing as Karl Trimborn, Chairman of the Catholic Center Party during the Weimar Republic, Munkacy returned to campus with an "Honorable Mention" for best delegate in his joint crisis committee, debating the Treaty of Versailles and the raise of political extremism.
"This was definitely my favorite YMUN so far," Munkacy said. The experience of being in a joint crisis committee was unique, and crisis committees, with their ever changing situations, are engaging."
According to Model United Nations Adviser David Cutler, Munkacy is the first Brimmer and May student—at least that he knows of—to win an accolade at the nation's premier Model United Nations event.
"Miles did all of the work himself," Cutler said. "I knew nothing about Karl Trimborn, and Miles took it upon himself to research the obscure historical figure at the Boston Public Library. He deserves this tremendous honor, and I couldn't be prouder of him."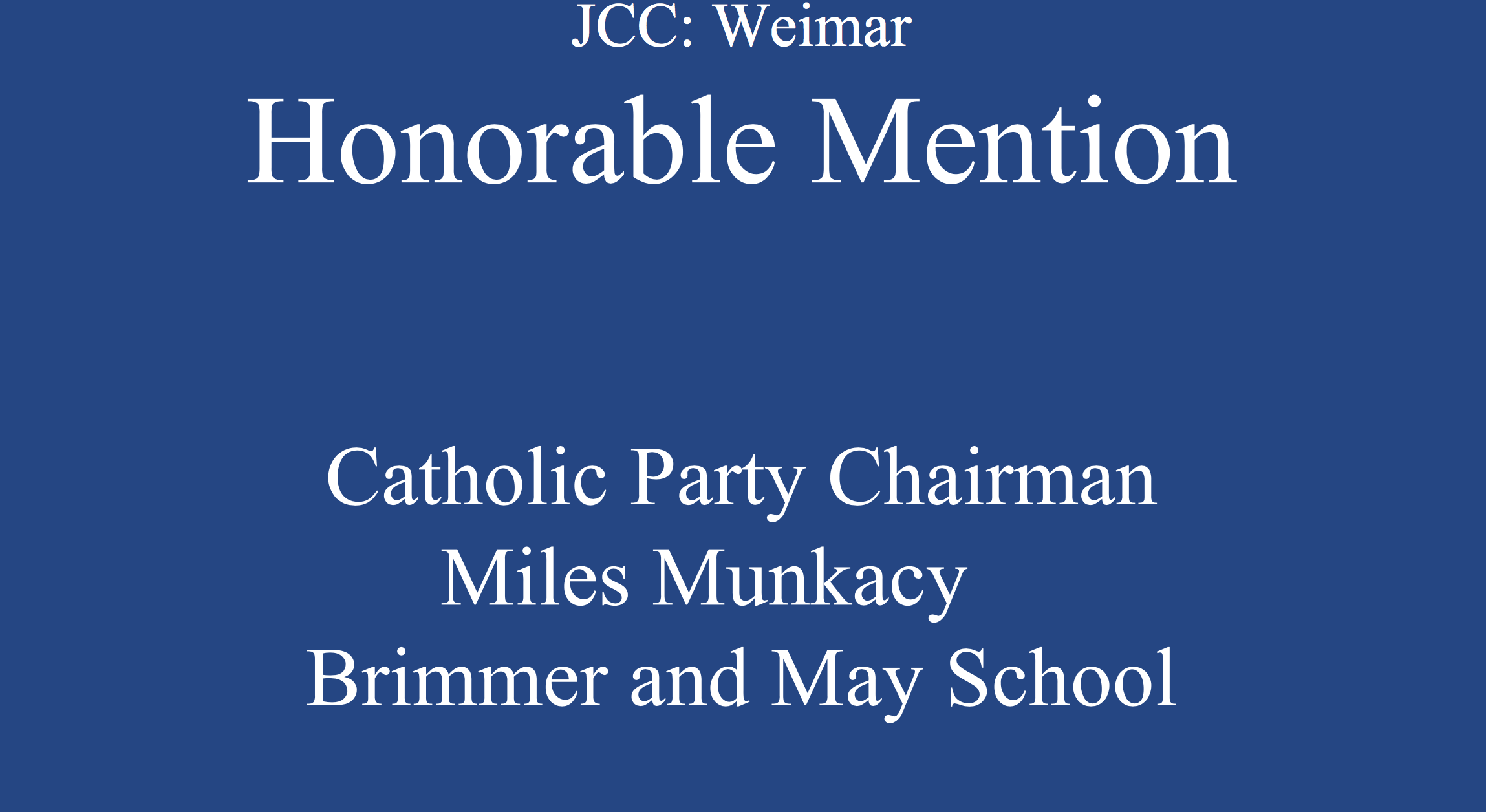 Leave a Comment