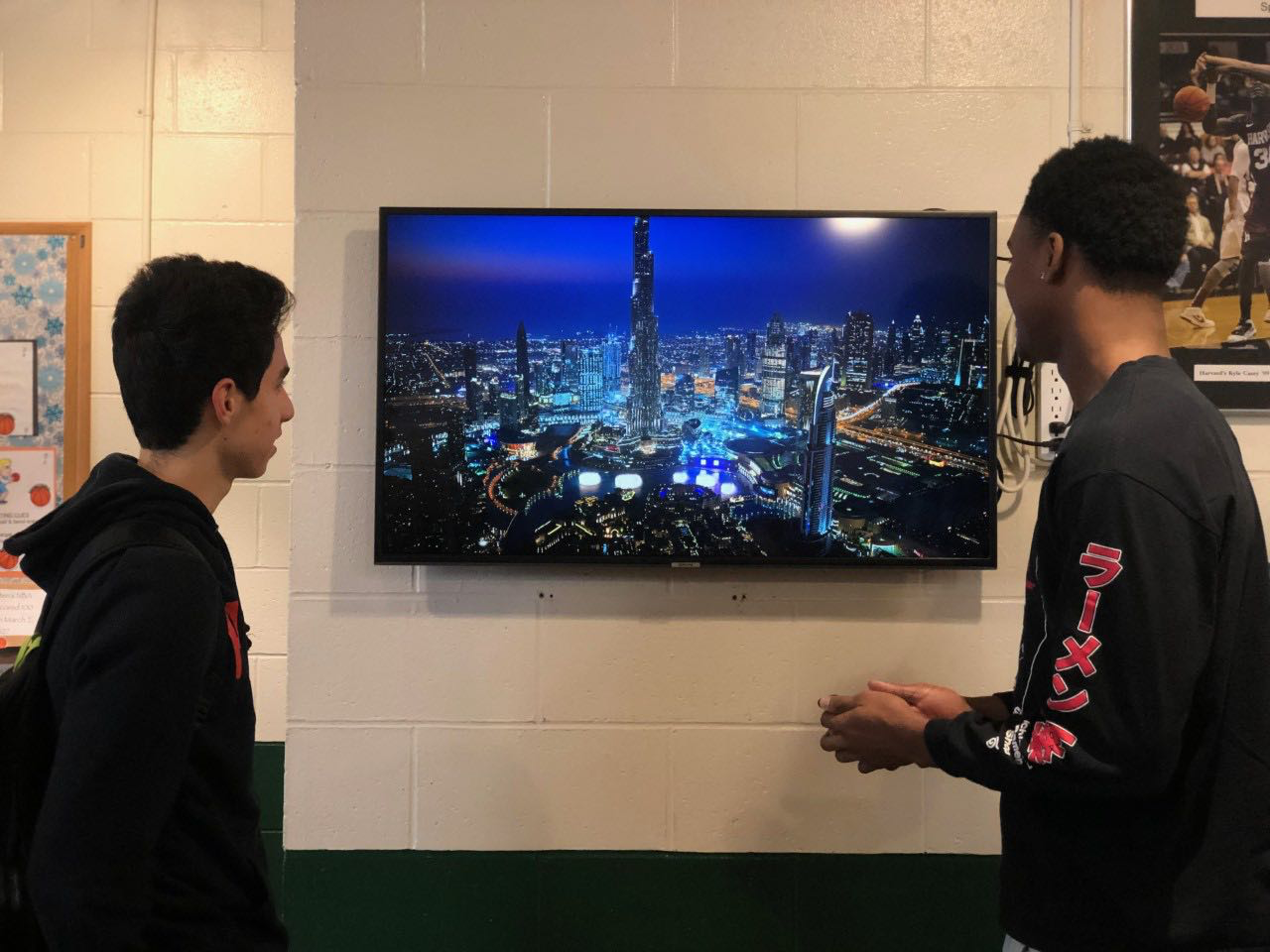 The Thompson Gymnasium recently received an update to its front entrance, with the goal of spreading sports-related news.
The gym now has a TV that will display sports news and pictures of student-athletes and games. The TV is located on the left wall of the front entrance and is easily visible.
Athletic Director Jeff Gates said that the TV will make it easier for community members to learn about scores and upcoming games.
"It will be great for our kids to be able to see each other on the screen as we do in the dining room," Gates said.
The new addition will offer prospective families a better look at the School's sports program, Gates said.