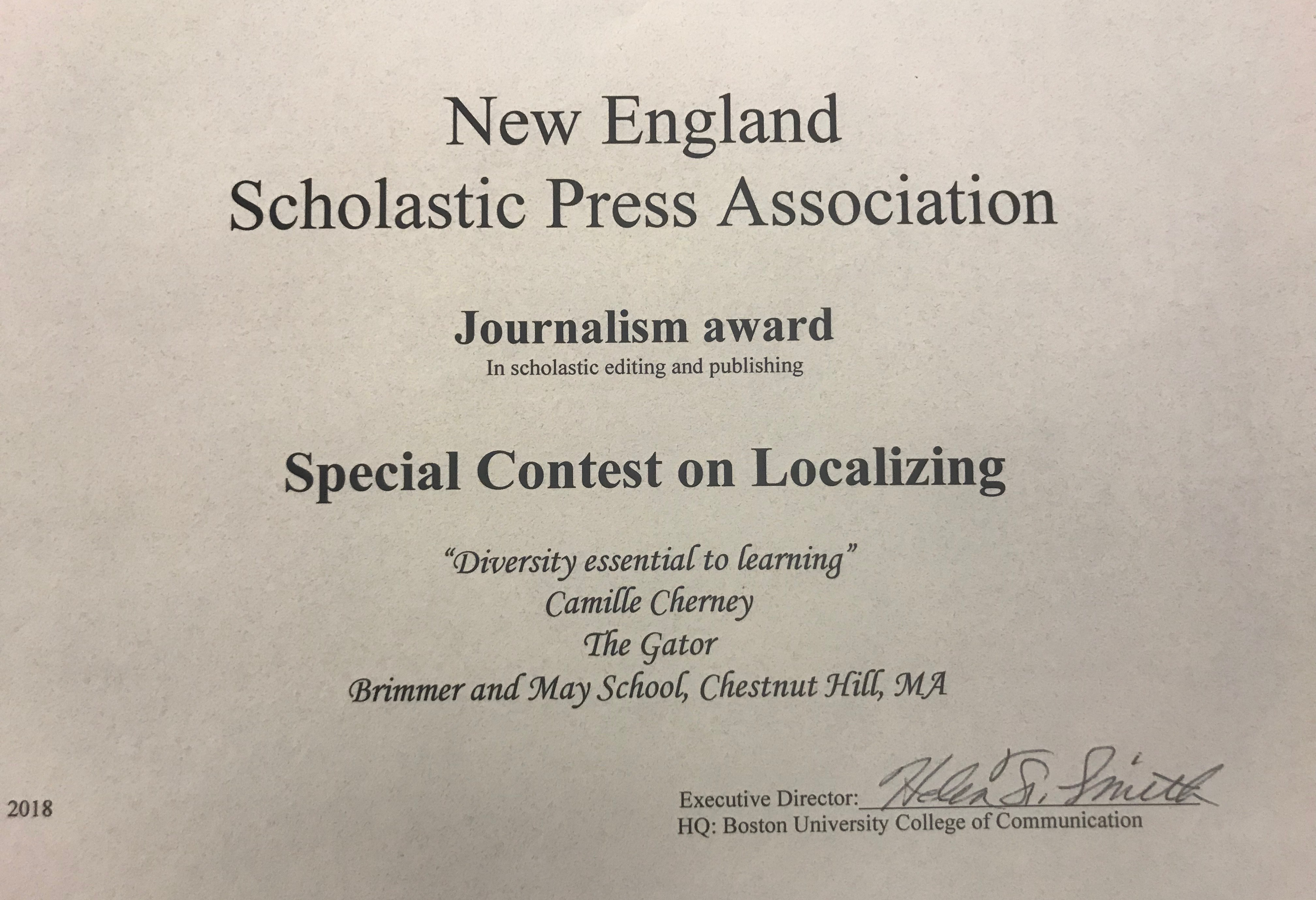 For her Oct. 16 opinion article, Diversity Essential to Learning, Gator reporter Camille Cherney '20 has won a prestigious localizing award from the New England Scholastic Press Association.
Over the summer, the Massachusetts Scholastic Press Association also awarded her with Fifth Place for Best Column, It's Time to Rethink Graduating in White. 
"Camille is a extremely talented student-journalist, who deserves all of her accolades—and not to jinx her, but I'm confident more will come her way." Gator adviser David Cutler said. "I can't thank her enough for all that she does to produce excellent work, while also contributing to a productive newsroom."
To read all of Cherney's stories for The Gator, please click here.