The Gator Announces 2019-20 Top Editors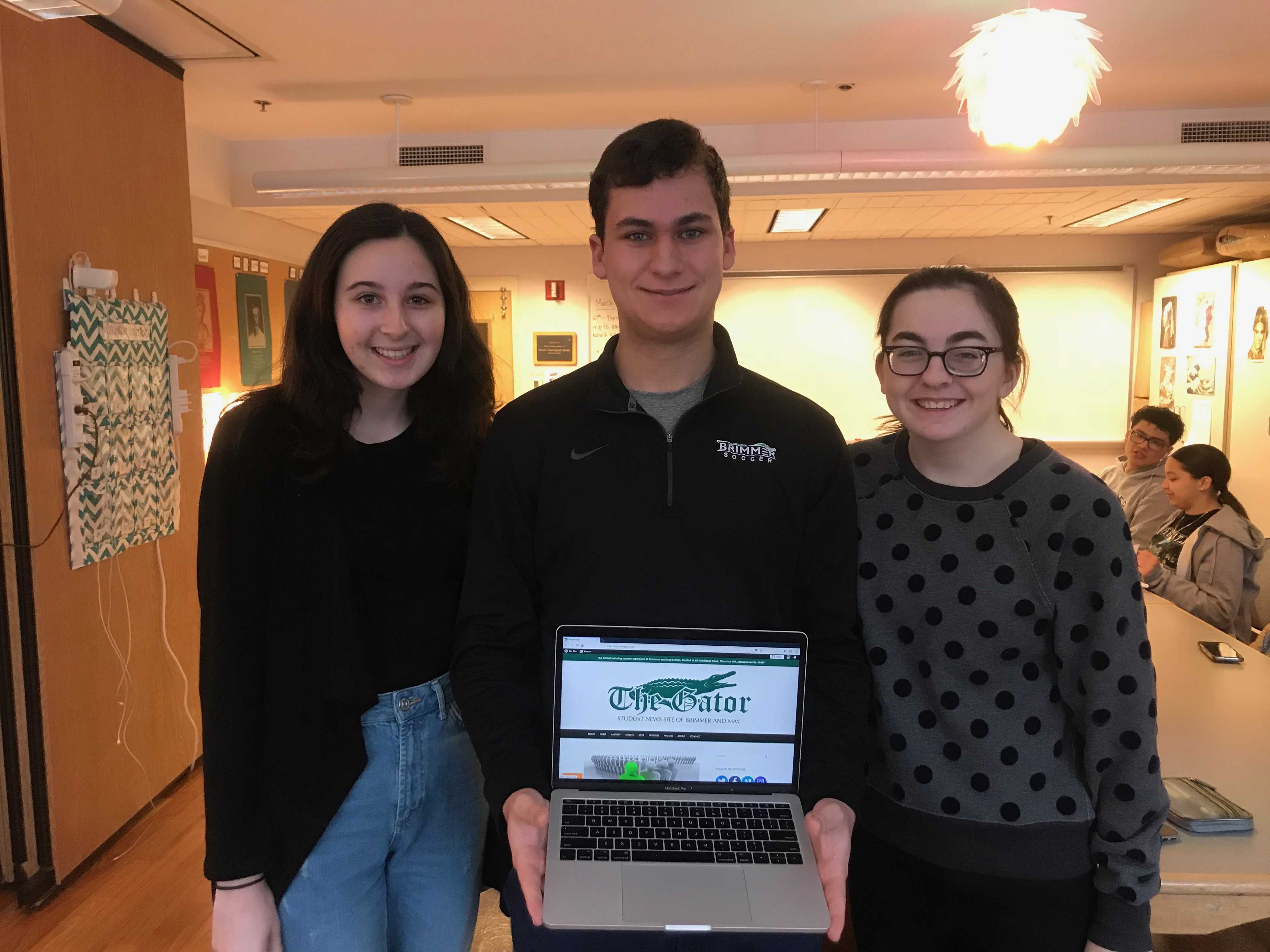 Veteran reporter Camille Cherney '20 and current Managing Editor Caroline Champa '20 were appointed last week as The Gator's 2019-2020 Co-Editors-in-Chief, the first time that the top position has been shared by two students.
"I am so thankful to have had the privilege of working with and looking up to Abby and Jared this year. I am super excited to work alongside Camille and with the other editors leading The Gator and helping to produce new and exciting content," Champa said.
"I commend Abby and Jared for their strong leadership this year and I am excited for another awesome year next fall. Caroline and I are committed to producing excellent content next year," Cherney said. 
Miles Munkacy '20 will also serve as Executive Editor, providing support to Cherney and Champa, as well as leading the effort to recruit, train, and retain recruits.
"I am confident that next year with be another record setting year, and I'm looking forward to being a part of that," Munkacy said. 
Karly Hamilton '21 will serve as Managing Editor, offering leadership support.
"I feel very privileged to have joined The Gator staff under Jared and Abby's leadership and for how amazing this experience has been," Hamilton said. "I can't wait to continue this journey with the other editors next year."
Editor-in-Chief Abigail Mynahan '19 and Executive Editor Jared Heller '19, who spearheaded the search, made the decision final last Friday after a formal application process.
"We changed the process this year to consider the input of the top editors, as they worked most closely with the candidates," said Executive Editor Jared Heller '19.
"Although I am sad that my time in journalism is coming to an end, I feel extremely confident that The Gator will continue to succeed under the leadership of Camille, Caroline, Miles, and Karly. I can't wait to see what they accomplish," said Editor-In-Chief Abby Mynahan '19.
Adviser David Cutler also signed off on the decision, which, for the first time in the newsroom's history, was not made exclusively by him.
"I decided to make the change after attending the recent Massachusetts Scholastic Press Association Conference," Cutler said. "Most advisers said that to encourage student ownership and independence, it's best to have outgoing top editors have a major say in the ensuing year's leadership. This made sense to me, and I decided then and there to relinquish even more of my control. I want The Gator to be as student-centered as possible." 
The new editors will assume their official responsibilities once Senior Project begins in May. To ensure a smooth transition, Mynahan and Heller have already begin to provide support to their successors. Both are also working on clarifying position responsibilities, which will be shared with the newsroom.
In the fall, at the discretion of the editorial board, additional editors may also be appointed.
Leave a Comment